This week I am bringing you a little taster of HotBuns – a new bakery and cafe that is coming soon to Governors Harbour. It will not be open until sometime in the New Year but progress is steady and the building is looking very good.It is found right in the heart of Governors Harbour – set on the road behind the Administrators Office.
There was an old building there and this has been beautifully renovated. There is a lovely studio apartment above the bakery and cafe that will be rented out for short term vacation rentals as well.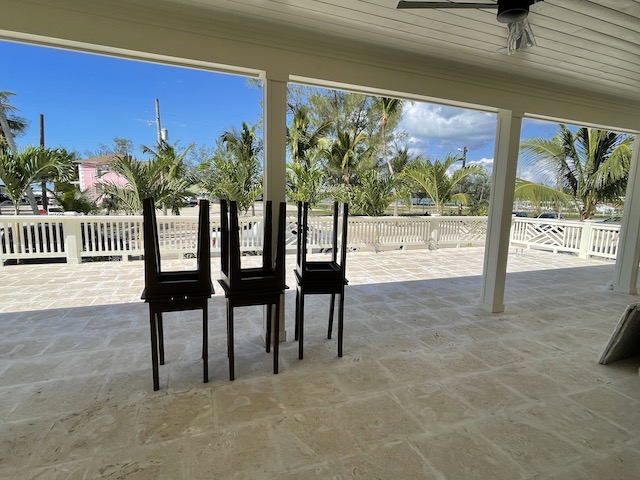 HotBuns will serve breakfasts and lunches as well as obviously selling goods from the bakery and other retail food items. A selection of good cheeses and cold cuts will be available. However possibly the most exciting news is that there is going to be a Champagne Bar – how exciting is that ! Sitting sipping a glass or two of champagne on their lovely terrace sounds like a great idea. Eventually they will be open for dinner but initially they will close at 6pm. I am told that there will be little or no fried food – mainly from the grill and delicious salads. looking forward to sampling some of that.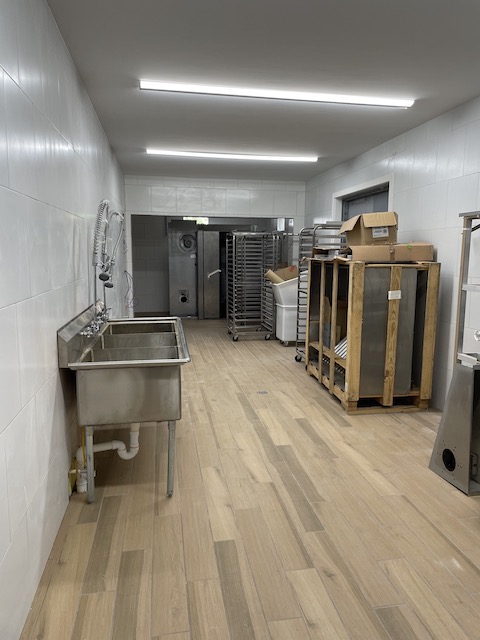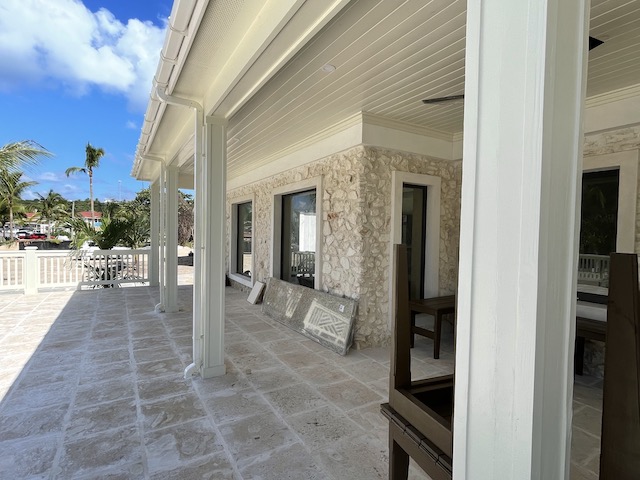 And now a little taster of news about the Cove. They are due to reopen on Monday 20th December. I spoke with one of the managers – Shameka – and she told me that at the moment it is uncertain whether the restaurants will be open to non-residents because of the on-going Covid restrictions. However – rest assured dear readers that I will be keeping you up to date with the situation and giving you the news as soon as I hear it. It will be lovely to have another venue to visit here on the island – so watch this space. Click on the link for the Cove to be taken to their Facebook page to read the news yourselves.
During the first week of November I went to collect our mail from the Post Office and in amongst all the bills and bank statements were 3 Christmas cards. They were all from the UK – I quickly opened them and decided that these people were super organized to have sent them so early. I put them on one side deciding that it was too soon to put them up for Christmas. Well last week I pulled them out and realized that 2 of them were from last year – sending wishes that 2021 would be a better year and the other one was from 2019 – the sender saying that they were looking forward to seeing us in 2020 !!!!
Can you believe it – they must have been tucked away in some obscure corner of the sorting office in Nassau until finally someone decided to have a clear out. Still – better late than never ……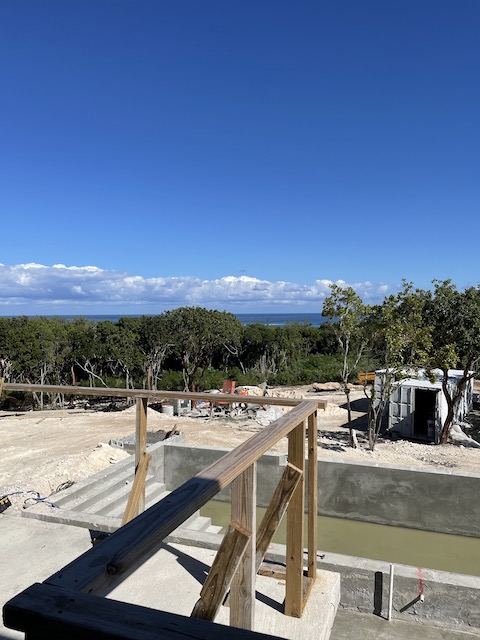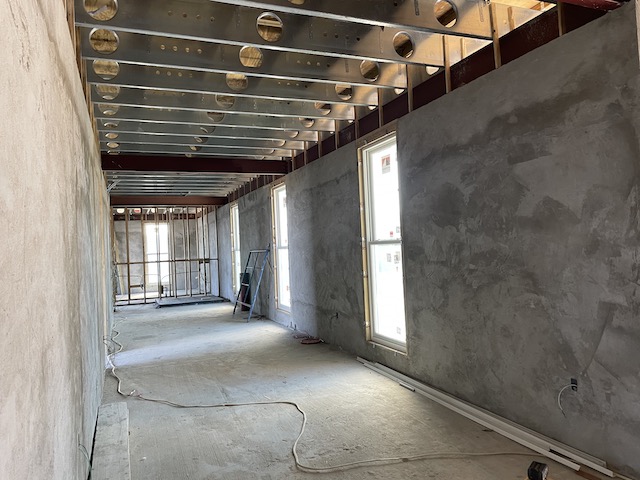 When you read this Bob and I will be on a short trip to Fort Lauderdale so expect a few food pictures next week ! Although of course I am having my Invisalign whatnots fitted so who knows.
Have a great week and as always I want to remind you to be kind – that person who is being unreasonably bad tempered may just be nursing a broken heart or battling loneliness – so keep that in mind as we build up to the holiday season…..