Last week Bob and I took a trip to Fort Lauderdale from our home here in Eleuthera as I told you before we left. Well not quite the trip we thought it would be – nothing disastrous but as I say – not quite the trip we thought or hoped it would be.
All went well with the flight with Aztec – no hold ups and no hiccups and a very quick and efficient pass through border control at the airport. And our rental car was there just waiting for us to collect it. We decided to eat before we checked into the apartment and visited Bombay Darbar on Los Olas Blvd. Goodness I really enjoyed our meal – but miraculously remembered to take some pictures before diving in. Tandoori chicken with a side of masala sauce, curried garbanzo beans and garlic nan plus a double portion of poppadoms – just what the doctor ordered.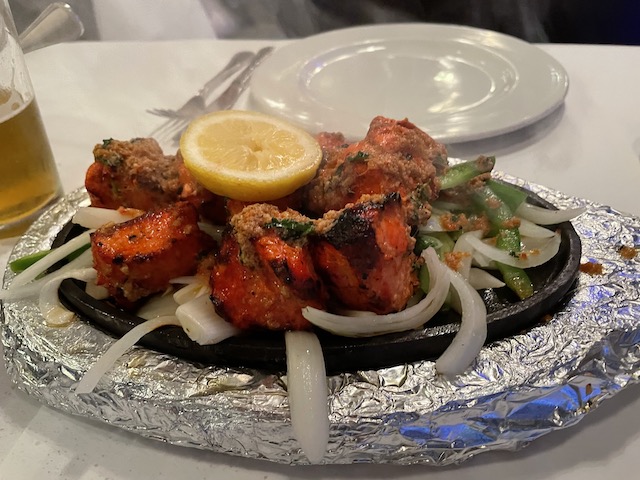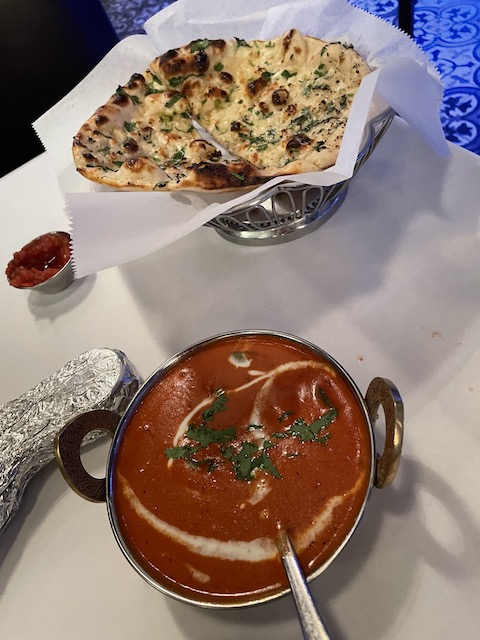 We stayed in the same apartment building as we have stayed in quite a few times – Tiffany House just off the A1A in Fort Lauderdale Beach. This apartment was not as nicely furnished as other ones we have stayed in – but it had a comfy bed and was immaculately clean.
Thursday was dental day again – Bob was sorted at the dentist with no hiccups and I trotted off to the orthodontist to get fitted with the Invislaign things. But it was not to be unfortunately. Apparently the week after I had been scanned and sorted out for the program the practice was sold – and the new doctor had no record of anything. After all the usual apologies the doctor told me that they would understand if I decided to go elsewhere – but I figured that these people would try even harder than usual to make things right given what had happened. As I have said before it is not possible to always get things right – it is how you deal with it when they go wrong.
So I will return in late January and try again !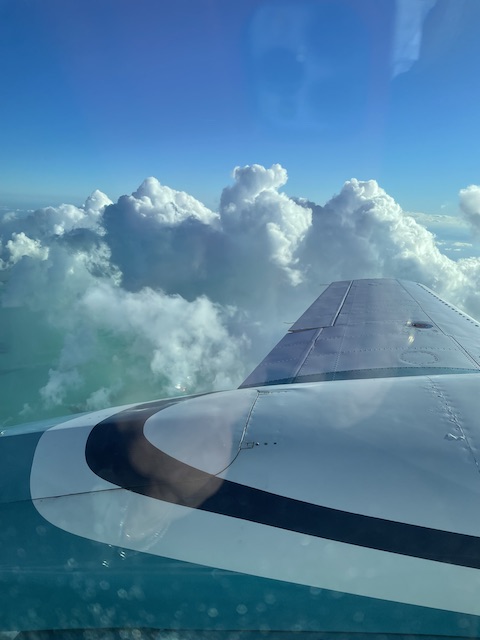 We didn't have any more exciting meals – we had an early light meal at Seasons 52 – a bowl of lobster bisque and a shared flatbread and a lunch the following day at Paul's Cafe out at the Colonnades designer outlet. We had gone there to pay a visit to the John Vavartos shop where Bob has always bought his clothes – but sadly they had closed down. So no joy there. I nearly bought a great pair of fancy sneakers but decided that I really didn't want to spend the money on them as I had a similar pair at home that were perfectly good. It was a great reminder that it is so easy to get caught up in the great shopping mania in the US but sometimes we can take a step back and see that the constant consuming is not what we need – especially when we have a house to be finished !
What we did do was visit Pondhoppers – the UK food store in Ft Lauderdale – and stock up on a few chocolate advent calendars , Liquorice Allsorts – one of Bob's favorite sweets and a few other Christmas goodies. I had already pre-ordered the Robertson's mincemeat to make our traditional mince pies – which incidentally I will be making myself this year as dear Stephanie and Johnathan from Sweet and Savory are still in the US – the last few years they have always taken that job off my hands but they are not returning until the New Year.
We duly got our antigen tests on Friday and turned up to the airport on Saturday at 12 for our flight back to Eleuthera at 1pm. One of the great things about flying with Aztec is only having to turn up one hour before your flight. But I was utterly horrified to realize that I had totally forgotten to apply for our Bahamas Travel Visas – much panic and flapping ensued but I applied on line and with the guidance of the other couple who were traveling on the plane as well and the 2 members of staff at Aztec within 45 minutes we had the necessary documentation. I am usually so organized and on top of the paperwork needed that it threw me in a total loop – but all's well that ends well as dear William Shakespeare told us in 1603 !
So looking back it was a strange trip – very downbeat and subdued in all sorts of ways but nonetheless it was good to get away and find that perspective that even a short break brings. Many thanks to Mark, Dan and Larry who took care of Rudge while we were away and also to Nancy and Clemens who fed and watered Brian – and incidentally introduced her to new delights – diluted evaporated milk and the fishy water from a can of tuna fish ! She has higher standards now don't you know …..
So have a great week everybody and spare a thought in the lead up to Christmas for the bereaved and the lonely or sick – not such a great time for them – and give them a kindly word or gesture when you can …..