This week -exceptional times with exceptional visitors …… otherwise titled Nobs, Nibs, Bobs, Bibs !
It has been said that all roads lead to Rome, well, I must clarify, because apparently all roads lead to Governor's Harbour.
Bob and I had the pleasure of welcoming 5 hungry New Yorkers the other night who were both spellbound and mystified by Angelika and Sandy's bespoke "coffee pizza" courtesy of the always ground breaking
BACCHUS Fine Foods.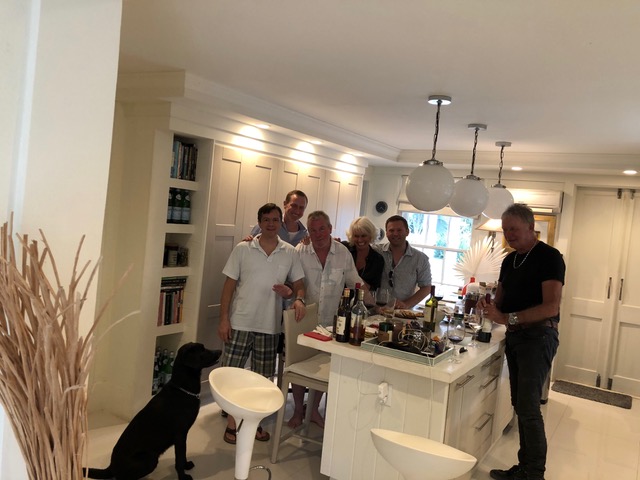 Even inveterate New Yorkers such as chummy, fellow ex-pat Daniel, were wide-eyed about this bold choice of ingredients.
Daniel's friends ran the gamut from lawyers to oil magnates to tech CEOs to master sommeliers.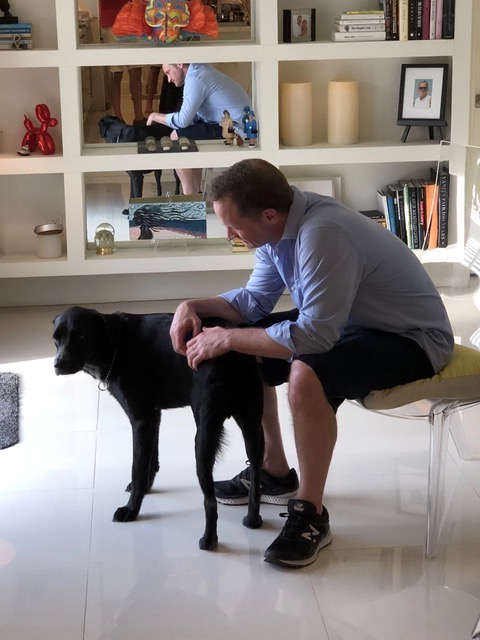 Rudge was well occupied. He received their love, and put up with their bizarre stories about a place called "Central Park" where, apparently, New York dogs run free, but only in the AM while their parents set off to conquer the world.
Oh, Rudge.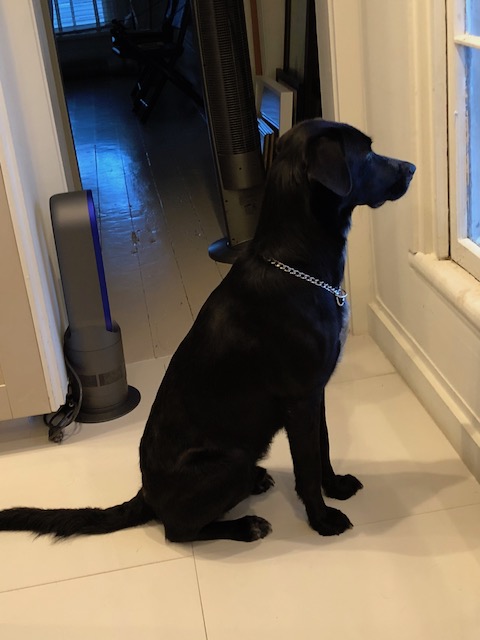 Frank talk, wine, beer, pizza, and laughter were the perfect complements to new friends who were wonderfully at ease. I have always said, that there is nothing as comforting than making guests feel genuinely comfortable. That kick your heels off moment when you know you are home!
Nibbles before sunset with genuine crazy people from New York City is a splendid way to tidy up the week's end.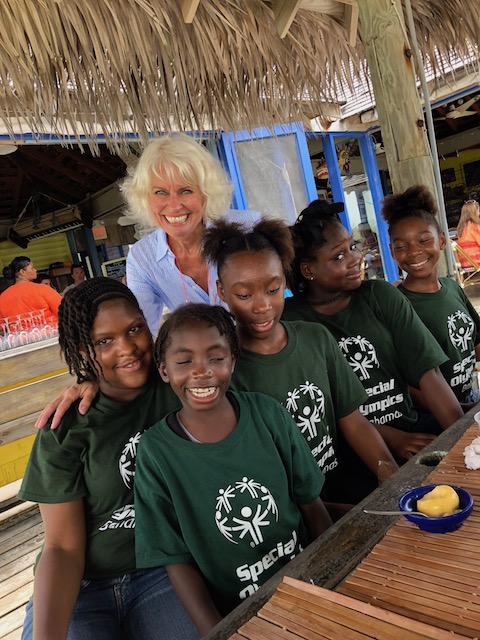 The week had been a special one for the Exceptional Learners. Bob and I went to the awards ceremony on Thursday – this event always reduces both of us to tears ! The school had organized a lovely ceremony with some of the students acting as hosts and all of them participating in a great event of celebration of their achievements throughout the year. Of course there were a few nerves on their part but that made it all the more endearing. It was especially poignant as 3 of the students will be moving on to the high school in September and personally I do worry how they will adapt….. But everything changes in life – nothing remains static and we will see how things pan out…..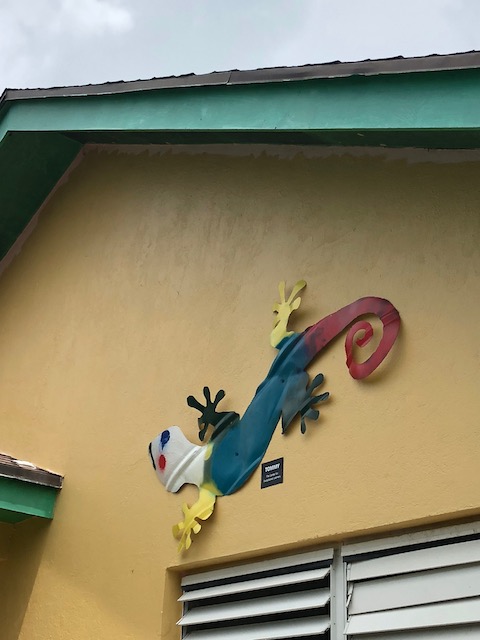 On Friday – the last day of term we had the pizza party at Tippy's  …. Huge amounts of pizza were consumed, the sun shone, I sweated and we all had a great time.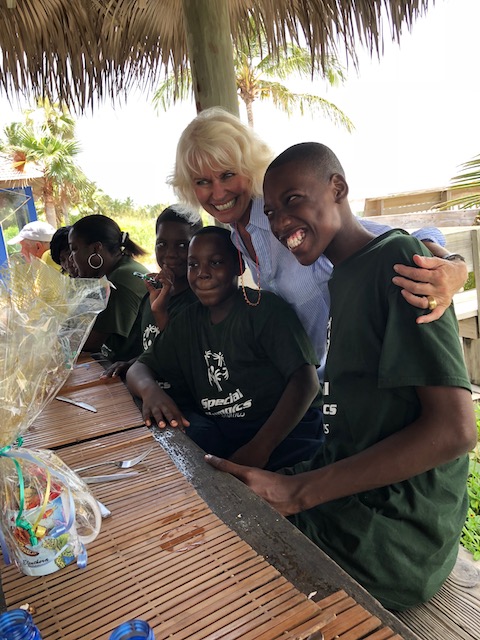 Now – at the time of writing – Bob and I are in Houston Texas ….. It is a first visit to the Lone Star State for both of us and we are here to visit people that we met in Eleuthera. So far it has been great – lovely friendly folk and oh – that Texas accent. They really do say – Howdy – how y'all doin?  Much more about this next week….. Travels to Texas !
Did you notice that the first part of this blog seemed slightly different ? the part about the visitors from New York ?  Maybe written slightly more professionally ? Well those of you who thought I had maybe had a rush of blood to the brain or a glass of vino too many – let me tell you… This was written by New York writer Daniel as a spoof of me writing ! many thanks Daniel and I will be commissioning future contributions for when I lack inspiration……