So we had a wonderful time – all the way from Governors Harbour to New York City… Actually it is a pretty easy trip – we flew JetBlue from Nassau direct in to JFK. The flight is only about 2hrs 20minutes and then a taxi ride into SoHo. We were in the Crosby Street Hotel by 2.15pm. And what a hotel – it surpassed all my expectations – simply fabulous. The decor, the staff, the service and the BREAKFAST – all absolutely the best.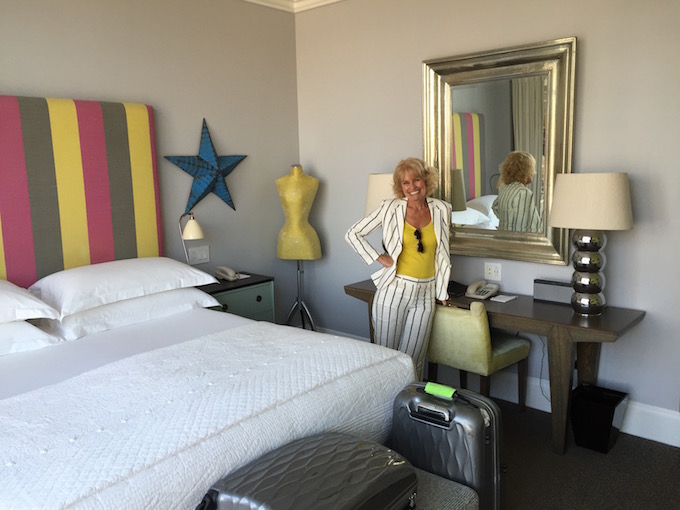 When we arrived there were a few paparazzi outside – after we had settled in to our lovely room and went out for a stroll there were quite a few more. When we left to go out to dinner at Indochine  – there were absolutely swarms of them ! I asked one person outside in the throng who they were waiting for and she said that she didn't know but would wait along with them and her iPhone to see who it was !!!! Crazy ! Actually it was Blake Lively – an actress – sorry I didn't know who you were ! We came down in the elevator with her – along with her entourage. Super glamorous and wearing huge hi-heels ! I felt like a very small person next to her – but I had a bigger smile on my face I can tell you !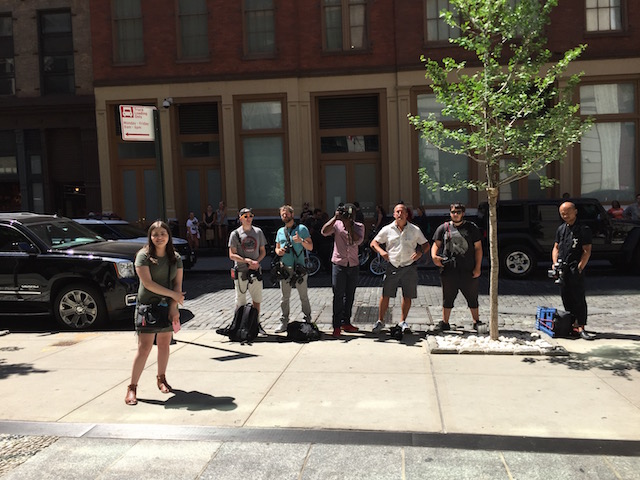 The next day we went to the new Whitney Museum and then walked along the High-Line. I have been wanting to do this for a long time – for anybody who doesn't know – it is an elevated park made from a disused railway line. Perfect for a leisurely stroll uptown.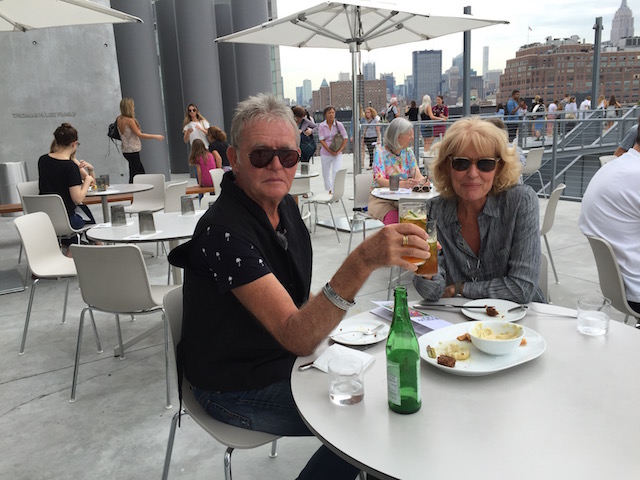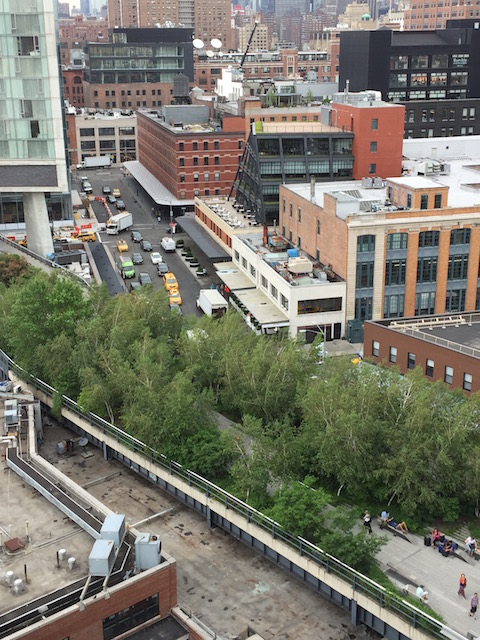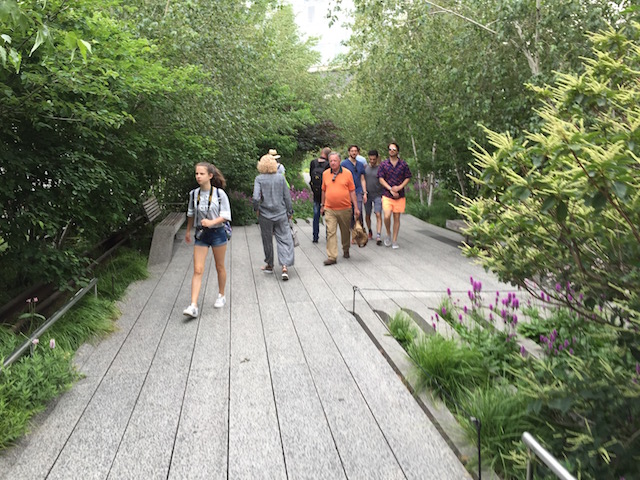 I am not one to swank but Thursday night we went to see Hamilton !!!!!! We have a friend who got us tickets – well actually a super special friend who totally outdid himself in securing the hottest tickets on the planet. And we were so good – we went to the show and didn't sell the tickets on the black market…… The show is amazing – it is very intense – two and half hours of listening very carefully to rap takes some concentration but it was fantastic. A huge thank you to a very kind and generous friend XX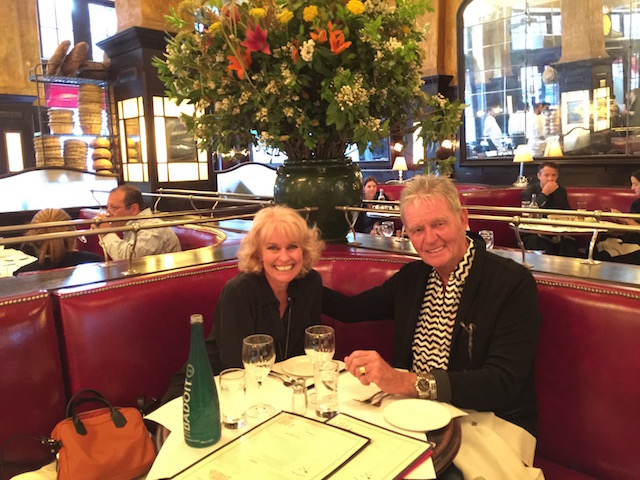 On Friday morning we walked down to the site of the 9/11 Memorial at the site of the World Trade Center– it was a very emotional experience to be there where so many people lost their lives and where there were such acts of bravery and love in the terrible aftermath.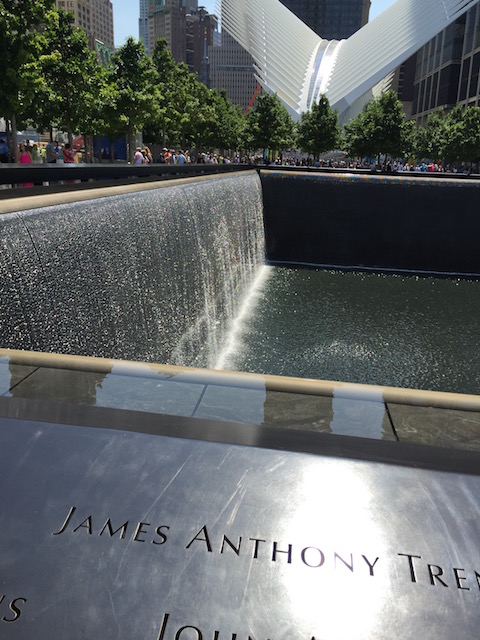 The memorial garden where the waterfalls are is beautiful and very moving. We then took the elevator ride 102 stories up in the Freedom Tower – to the One World Observatory. It was lovely to literally rise above the powerful experience below and be lifted by the stunning views all around. It is a 360 degree view – and the day was clear and bright. It was an uplifting time – exactly what it is supposed to do. To make you remember and lift your spirit to go on……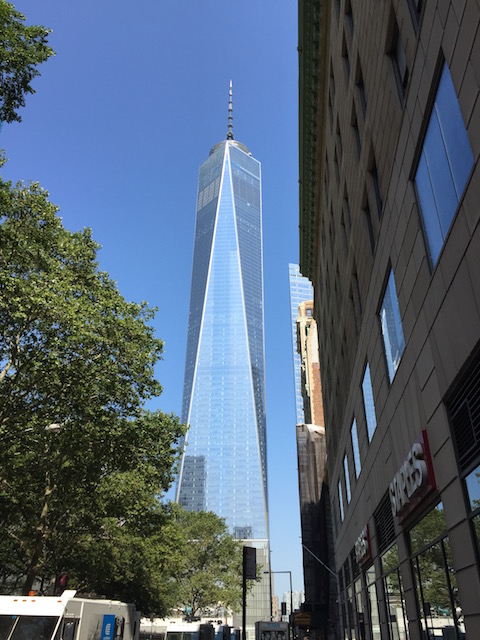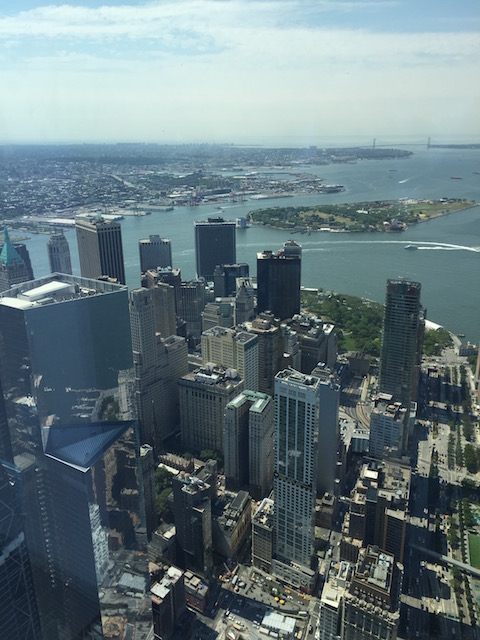 Of course there was shopping and eating as well. Some of the most memorable occasions included mint tea and freshly baked scones at the hotel – well actually that happened twice but who's counting ?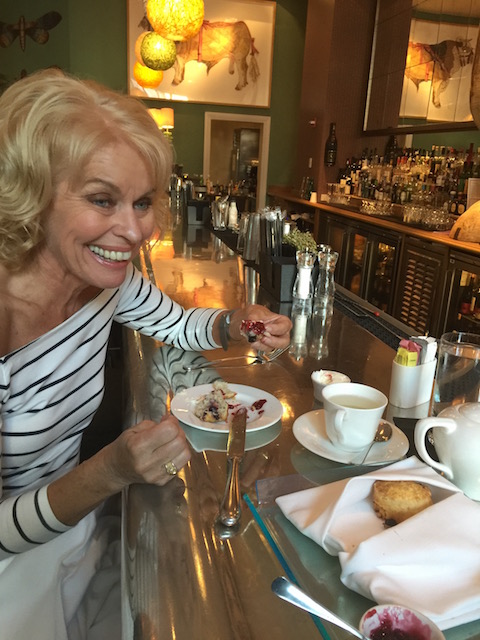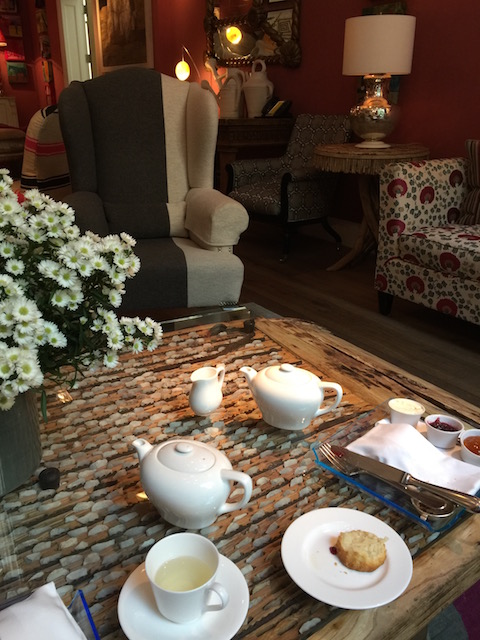 A sensational brunch at Lafayette where I ate soft scrambled eggs with chèvre and leeks in a pastry case with truffle oil vinaigrette – so darned good ! Chinese food in Chinatown with friends Anthony and Krista Santanello , Tom and Carol Mesce and Ari Sklar – followed by a stroll into Little Italy for coffee and desert !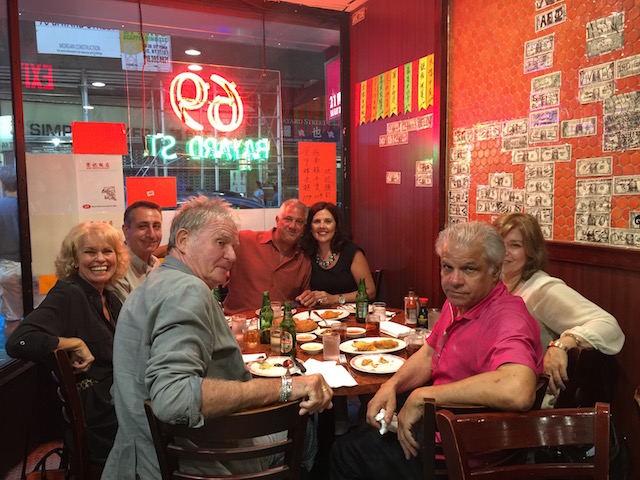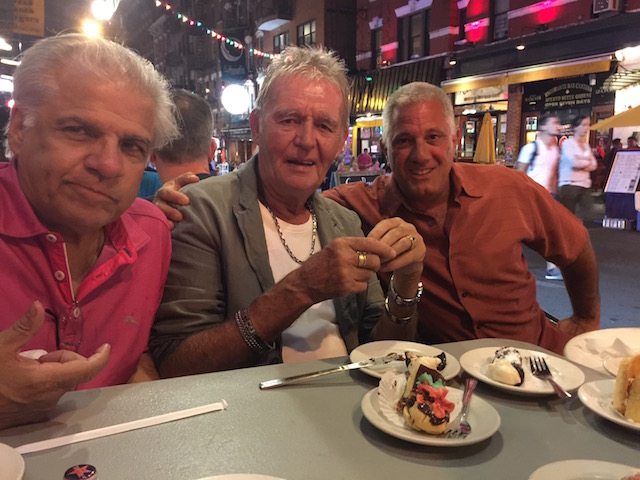 At Balthazar before going to the theatre Bob had Moules et Frites and I ate a divine Amish chicken breast with asparagus and parmesan gnocchi and chanterelle mushrooms. Thank goodness New York is a place where you walk a lot – and where it is easy to buy Tums !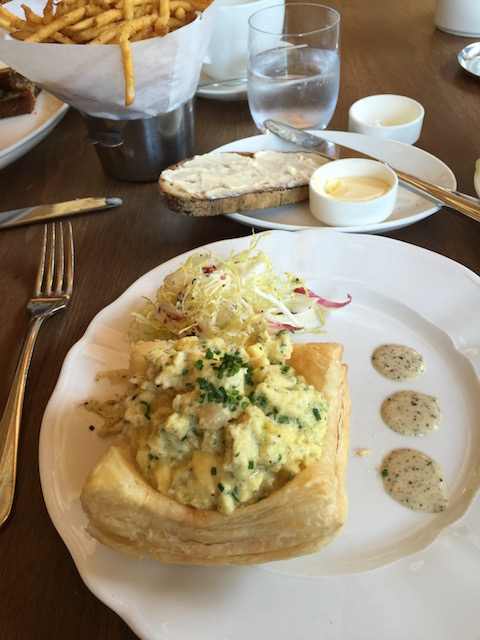 We also went to a wedding and lastly visited great friends in Oyster Bay – an action packed 6 days …. It was a great balance of culture , food, shopping and seeing friends. A real shot in the arm of inspiration from all sorts of places – we have vowed not to leave it too long before we do it again – the last time we visited was in May 2013 – note to self – visit NYC more often !