I want to show you a great new source for beach gear and then ask what fresh hell is this ! I was gifted a really fabulous big beach tote this week and the source is from a lovely Bahamian lady – Dawnita Fry – living in Florida and using her art work for the designs on her assorted beach gear. You can see that the one I have is a turtle design – but click on the link for Island Girl Beach Gear and see the full range – and keep looking for her latest design of fire coral which will be released soon….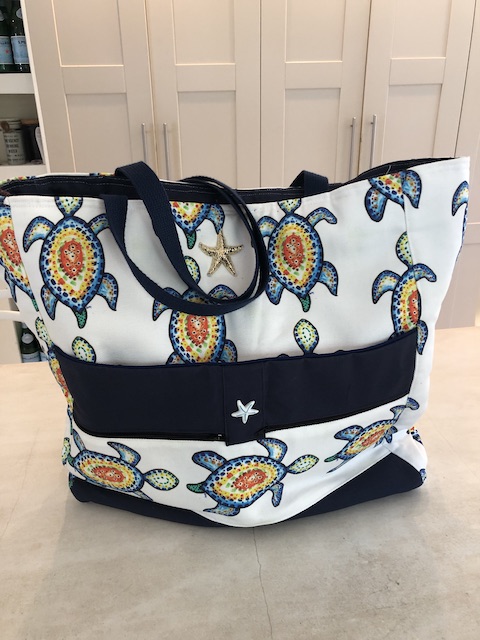 This is a great range of really top quality products all designed and produced by Dawnita herself. There are beach clothes as well as tote bags – sarongs, rompers, tunics , wraps and mens board shorts. Dawnita studied fashion in New York and then became an art teacher in the Bahamas , so this range is a perfect combination of her talents.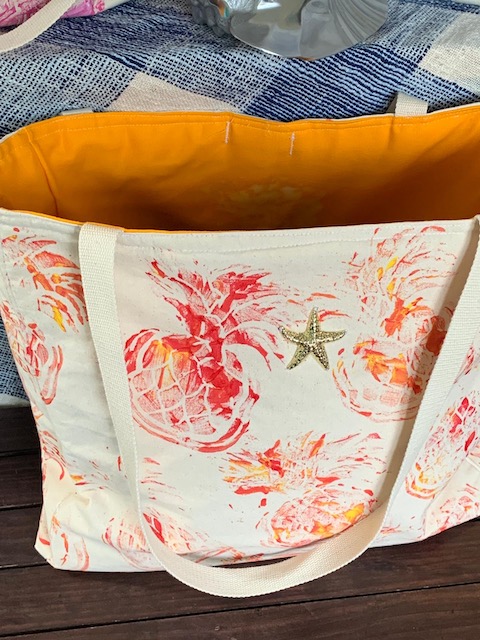 If you find something that you want to buy and you live here in the Bahamas – or more specifically Eleuthera then do note that Dawnita is coming over to visit for Thanksgiving and can bring your purchases with her to save the complications of shipping here. Of course if you live in the US then it is very straightforward to buy online and have it shipped to you directly.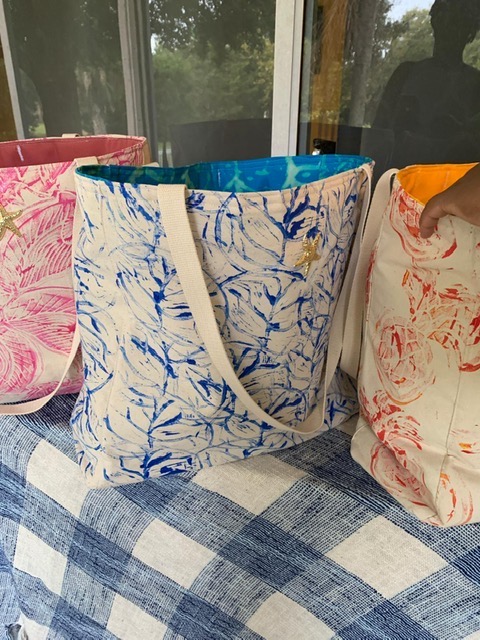 This range is a refreshing collection – take a look at her painting with bleach technique shown on her website. www.islandbeachgirlgear.com and her contact number is +1 407 534 3147
Now – what fresh hell is this !!
Last week this is what I was saying as central Eleuthera was without any running water for 5 DAYS !!! Outrageous don't you think ? Many households rely on city water as it is laughingly called – although some places do have water cisterns which allows water to be pumped up on demand – until the power goes out of course. So we have also been enduring power outages as well as lack of any service at times from Cable Bahamas – so when the water outage hit my mind went immediately to the words of one of my favorite writers – the late Dorothy Parker.
According to Wikiquote, the humorist Dorothy Parker would say "What fresh hell can this be?" whenever she answered her doorbell. "What fresh hell is this?" is a variation of the quote that first appeared in the title of a 1989 biography written by Marion Meade, Dorothy Parker: What Fresh Hell Is This?
Now I am a pretty happy sunny natured person – but I totally believe that we all have a shadow side – the part of us – often unconscious that the psychologist Carl Jung referred to. I first read Dorothy Parker in my late twenties and absolutely loved her dark and cynical but very humorous writing. She wrote short stories and a lot of darkly funny poetry – I like to think that part of my shadow side is in tune with this. The first book that Bob gave to me several years after I discovered her was The Penguin Dorothy Parker – absolutely packed with her witty writing. She was a depressive alcoholic as well so maybe that is the shadow side side of my happy 2 beers a night self !
What is your shadow side made up of ? – I have an incredibly kind and understanding friend whose shadow side drives very fast whenever she can – safely – do so, in very racy cars – an uncharacteristic trait that brings her much joy !
So let's give thanks that the water is back on in Central Eleuthera and the power outages and Cable interruptions are less frequent ! As always stay safe, keep well and be kind to those around you …..