Yes – pineapples, poincianas and parties are all featured in this week's blog. As I wrote the other week pineapple season is well and truly here – they are absolutely delicious as well. We are very lucky to be gifted with the very best pineapples – thanks this week to the lovely Eva Thompson from Gregory Town for an absolute beauty. Eva continues to do all the CAD work for Colman Design and is a treasured member of the CD team. She has worked with us for many years and is a calm and patient professional who always accommodates the many changes that are made before a project is completed.
Now is the season as well for the stunning poincianas to blossom – with orange being one of my favorite colors it is a very happy time to be driving around the island. They are not yet in full abundance but they are well on their way – they even look beautiful when they fall from the trees and color the ground ……
And now the parties….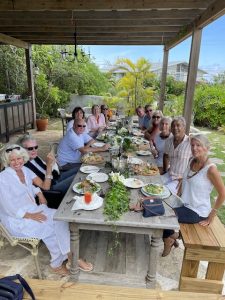 Last week on Friday we went to a birthday lunch for Maxine Hussey – she and her husband Mark live in Nassau but they bought Fond Memories from us nearly 2 years ago. They both work for Damianos Realtors – Mark is a sales person and Maxine works on the administrative side. They are both very successful and highly thought of in their individual fields and we are so very happy to call them both friends and neighbors.
It was a wonderful lunch with a good sized tableful of guests. Of course we were pretty lightweight in the partying stakes – but we both thoroughly enjoyed ourselves and delighted in bunking off work from the office on a Friday ! Catching up with old friends and meeting new ones spices up our life here on Eleuthera.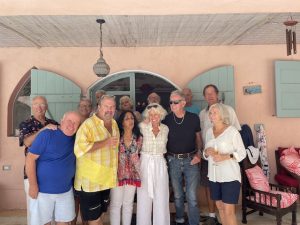 And now on to the party this week – the inimitable Dan Blow celebrated his 70th birthday in real style. Kathy, Dan's sister and Eileen , a wonderful friend, hosted a birthday lunch – again it was planned for the beach but the rainy weather is back and so Eileen graciously offered the location of her house once more.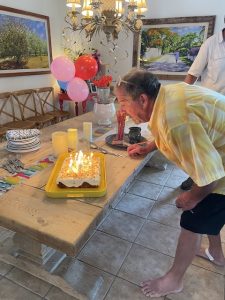 Kathy had arranged fabulous sushi as well as lovely salad and all sorts of other goodies. Dan is incredibly kind to my Mum – as well as many other people – so it was lovely to see him being spoilt for a change instead of him doing the organizing and spoiling. We all love you Dan and appreciate you very much !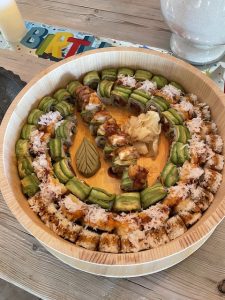 Many of you will know that this week sees the celebrations in the UK for our Queen's Platinum Jubilee. Seventy years since she became Queen Elizabeth II on the death of her father. She has never really put a foot wrong during her reign and her dedication and service to the country will probably never be equalled. We will raise a glass to her and salute her and hope that despite her mobility problems she manages to attend some of the glorious planned celebrations.
Of course at 96 years old it is obvious that she will not be around for too much longer but while she is with us it is fitting to celebrate her and her legacy. Undoubtedly things will change quite a lot when Charles becomes king – it truly will be the end of an era.
Whether you are celebrating loved ones birthdays , achievements or anything else – take the time to really savor the joy of having them in your lives. Nothing lasts for ever and life can and does change in the blink of an eye . As usual my message is gratitude in all things.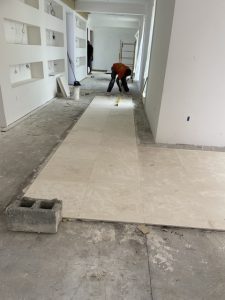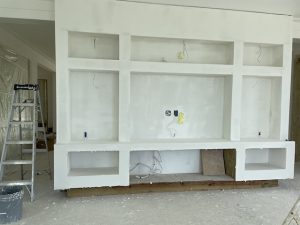 Next week Bob and I are off to the land of plenty – the US of course – lots of medical check ups and all that malarkey but still there will be time to enjoy a different perspective on life. News of that trip of course in next week's blog.
Stay safe and be kind to each other ……