News this week that Bacchus Fine Foods pizza night started on Wednesday evening and also news that there will be a coffee morning at Haynes Library on the third Tuesday of every month. Donna Allen , a winter resident here , is organizing it, so for all the many people who have missed it over the last few years – it is back ! It starts at 10am and finishes at 12 so if you are interested in catching up with a few people then make a note in your diary…..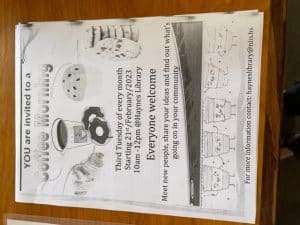 Haynes Library is selling some great bookmarks to raise funds for the coffee morning – painted by both Donna Allen and her sister Valerie Baier – see the selection below that I bought. $3 each – you can't beat that can you !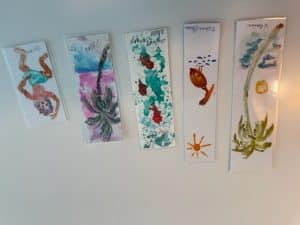 Pizza night at BFF is always a very busy affair – it starts at 5pm and goes on until ????? You can get take out as well – call 332 3111 to order your pizza. There is a great new bar to enjoy in the garden which will serve all your needs…..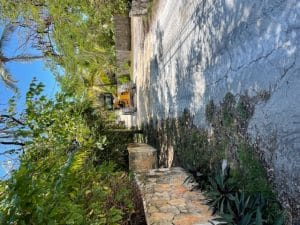 The up hill road works are continuing – progress check is that it is being done in sections – at the moment it reaches up to the bottom of the house called Buccaneer Hill – the road has been stripped as far as there and sand is being laid before the finish goes down. There are times of the day when you can still drive up the hill – but nobody knows when that is going to be so it is just potluck whether you have to detour or not. No use getting upset about it because we all do want the resurfaced road – so suck it on up as they say here !!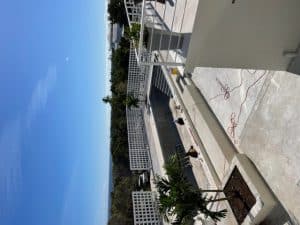 On a personal note – at Sprawling Towers we have had the 4 Christmas Palms planted at the corners of the pool and they look great. We have the black ground cover fabric to keep the weeds down and then it is topped off with pea gravel which I much prefer to mulch. Thanks to Andy Cartwright of Simple Landscapes for providing the palms and doing the planting. You can contact him on 242 436 9026
The tiling is being done around the top edge of our pool and marking the steps as well – so we are moving closer to getting the pool up and running. A friend has agreed to teach me how to do the front crawl instead of my only being able to do a pathetic sedate head out of the water breast stroke ! Note to self – either no mascara or waterproof version when swimming . It will be interesting to see whether I master this or not – but nothing ventured nothing gained …..
Last Friday we were invited out to Cupid's Cay for dinner with Dan and Larry….. Always great food and good company and conversation. Fun to be there……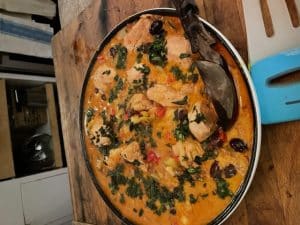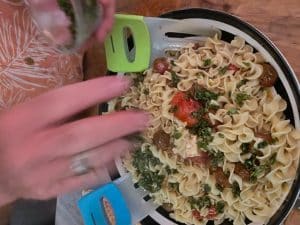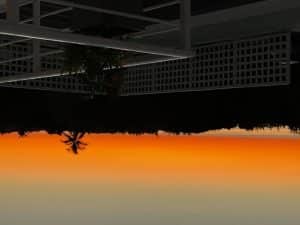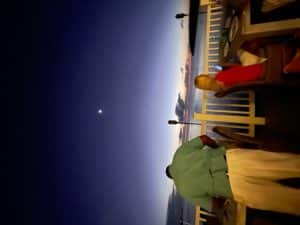 And so dear friends I wish you a good weekend. We are bursting with excitement at the arrival of Sami and Billy Colman – Bob's daughter and her husband along with our granddaughter Genevieve, her partner James and of course our great granddaughter Cece – oh those cuddles and squeezes…..
Cuddle and squeeze those dearest to you as often as you can – who knows when the next time will be.