This week I took Rooster – the little black and white cat – down to Rock Sound to the vet's office there to have her spayed – fixed once and for all so no more kittens. She is only about a year old herself – so it was important to get her sorted so no more worries with her.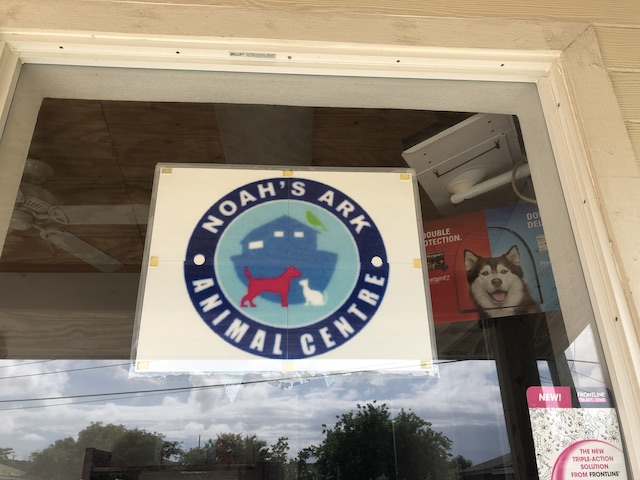 Noah's Ark Animal Centre is run by Dr Italia Sands – she is from Eleuthera originally but for some time worked in Nassau at the Palmdale Veterinary Center. She has a lovely clinic in Rock Sound which thankfully now the lockdown on non-essential businesses has been lifted she can operate properly – in every sense of the word. Dr Sands incidentally also took care of dear old Joe Louis our previous dog – she was so kind and caring when he was sick near the end of his life …..
Martin and Carlien who are staying at Tops have been taking care of Rooster – their 2 year twins love her as well – so I collected her in the early morning – put her in the carrier that I have and set off in the car. By the time I reached Savannah Sound – I realized that she had managed to get out of the carrier – I had to have a makeshift cardboard door on it as the wire door has gone missing. Well she squeezed out of the bottom of the flap and came and sat in my lap – she was very quite for most of the journey but did like getting up and looking out of the window sometimes. Not ideal but there was nothing else I could do ……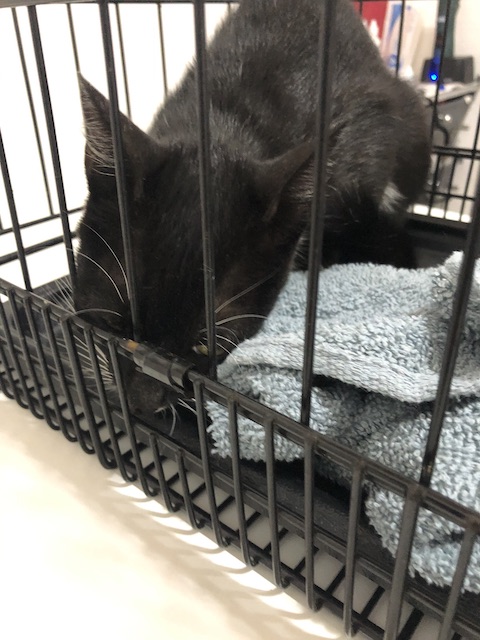 She was safely delivered and left there to be operated on – as well as getting all her shots and being wormed. The lovely Rea from Island Farm works at the vet's office and I managed to bribe her to bring Rooster back to the farm where I then picked her up.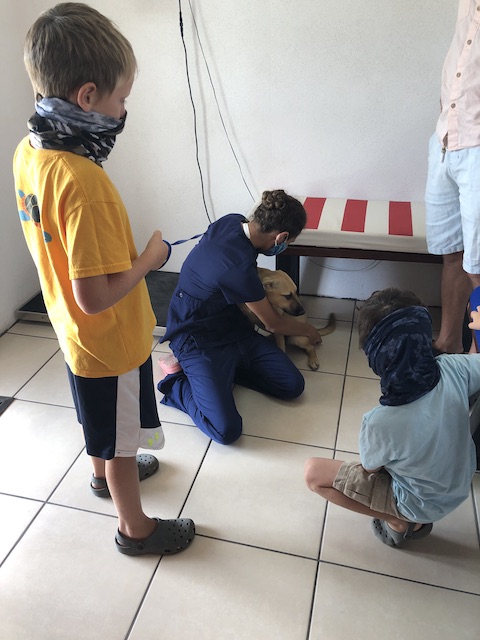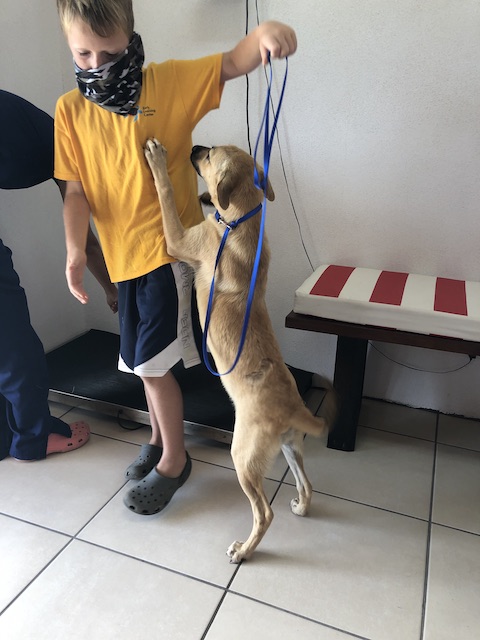 And now we are opening up here on Eleuthera – we are cautiously optimistic – but very mindful of people arriving here from other islands as well as from July 1st the US. We continue to be careful – masks are now the norm here and will continue to be when visitors come – so if you are one of the brave pioneers coming to visit – do remember to bring your masks.
Check out our website as we have reduced our prices until December for guests coming to stay at either Governors Estate or Anchor Point.
https://governorsharbourcollection.com