Well here we are sidling into September – month 9 of the year and I cannot believe it – can you ? The weather is hot but not too scary – the sea is warm but not scary warm -however we stay vigilant and keep watching those weather forecasts…..
The best news is that Bob's daughter Sami and her husband Billy are here from London. The first time we have seen them since December 2019 when they came over for our 25th Wedding Anniversary party. They are just here for a week but we are enjoying every moment we have with them. They are celebrating their 16th Wedding Anniversary today – September 2nd and here are a couple of pictures from their wedding which took place in our garden here at Colman Towers.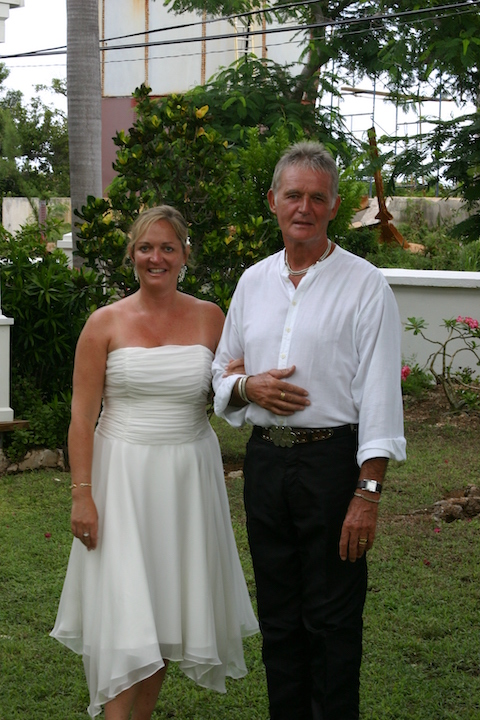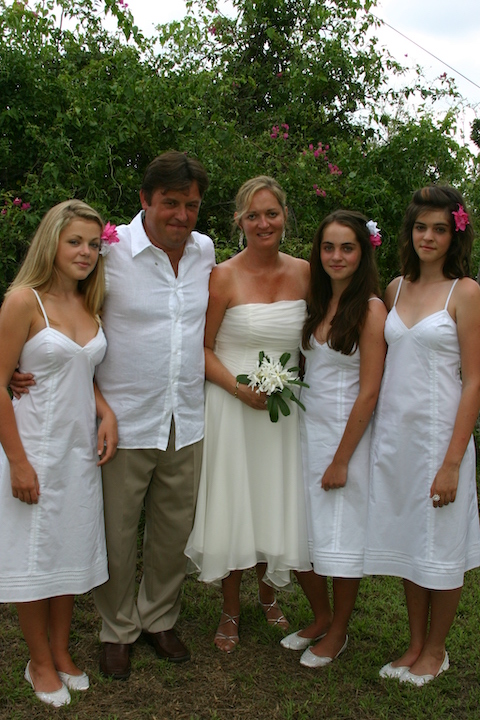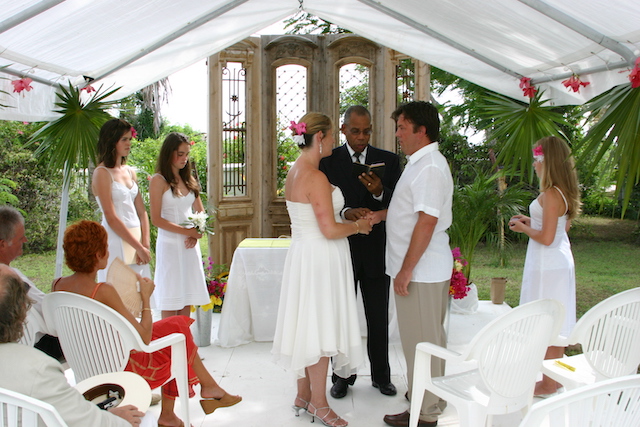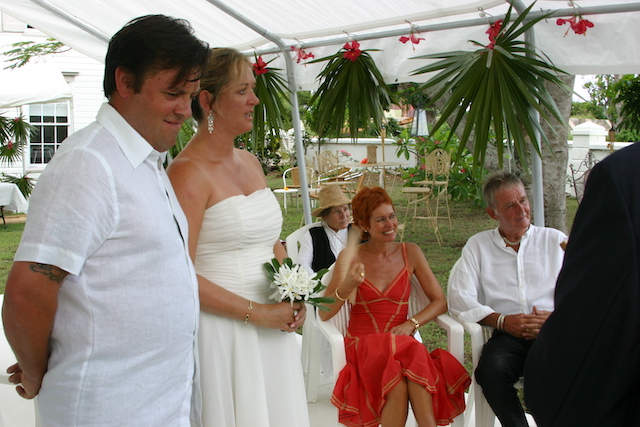 I decided to book one of our former rental houses – Fond Memories for them as it couldn't be closer. It is such a treat for me to see how each of the new owners have put their personal stamp on their rental properties and Sami and Billy remarked on how cosy the house is and unlike a normal rental house.
Joy Thompson and Dominic Cant of Governor's Harbour Collection do a fabulous job managing the properties – of course they worked for us for a couple of years while we still owned all the properties – they were very good then and they are very good now !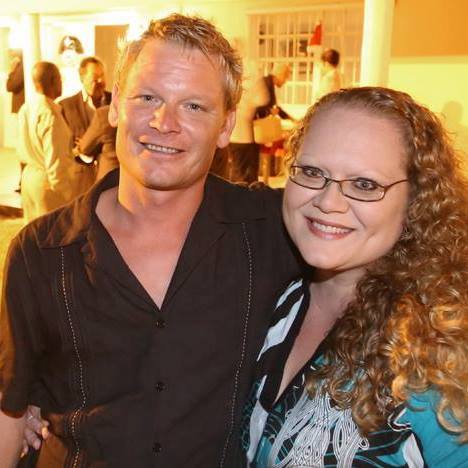 Both born in Nassau, Bahamas, Joy and Dominic independently spent their earlier years residing on the islands before travelling abroad to pursue further education. Their combined 25+ years' experience in marketing, communications and customer-focused industries affords them the competency to manage all aspects of property management while focusing on the very highest quality of customer service.
Joy handles all aspects of customer queries and communication, as well as administration services, while Dominic attends to guest check-ins and on-the-ground maintenance. Together, they form an intangible duo that is unmatched anywhere on the island.
Joy and Dominic both absolutely love Eleuthera and are always happy to share their "insider" knowledge, and favorite things to do, with guests. They live on Eleuthera, and both have an impervious connection to the island: Dominic's grandparents were the very first doctors stationed on North Eleuthera, while Joy is an original "Eleuthera Adventurer" by descent.
Anyone who has ever stayed in what were our properties at Governors Estate will have experienced the very high level of service that Joy and Dominic give and I am more than happy to bang their drum and tell everyone what a superb job they both do.
If you want to contact them you can email them at – propertymanagereleuthera@gmail.com or you can call Joy on 1 242 805 0234
The Governors Harbour Collection website link – https://www.governorsharbourcollection.com https://www.governorsharbourcollection.com

And finally of course one picture from progress at Sprawling Towers – these are the newly cast steps leading down from the bedroom verandas to the swimming pool.