Yes – news at the end of last week that the government has called an election early – it will be on September 16th. I am assuming that the lead up time is short in an effort try to help with the Covid situation. Large rallies across the Bahamas will do nothing to help ease the rampant Covid cases here.
Thankfully that also means that the inevitable campaigning and backbiting will be mercifully short. The current Prime Minister – Dr Hubert Minnis is standing again – although I'm sure the poor man has had enough by now. His term has really been a poison chalice – first he had to raise VAT from 7.5% up to 12%, then he had to cope with Hurricane Dorian – then the Covid 19 pandemic. What a nightmare to have to deal with don't you think ? I really do wonder what motivates someone to run in politics – hopefully it is to make your country or community a better place but the stress must be a huge price to pay. Add to that that whatever you do is going to be savagely criticized and it all sounds like a never ending horror story !
Dr Minnis has also announced that schools will not open to pupils in September – it will be virtual schooling until the hybrid system of certain children on certain days on a rota basis is reinstated. Not good news for the children who we have seen first hand at the summer school really suffer from the lack of socialization as well as the actual educational aspect.
We had a freak storm in the night during the week – it sounded and felt like a hurricane at one stage – the power was out for nearly 12 hours – not a good situation for anyone . Then on Wednesday there was a thunder storm and at least one home was badly hit by lightning and damaged as a result.
We were fine up at Colman Towers with our generator but the power was out for nearly 24hours which in this heat is misery if you don't have access to alternative power. The generator has arrived for the 6 apartments at Anchor Point so that will be installed over the next couple of weeks – that will make plenty of people happy who are staying there I know.
My sister Jane went home on Saturday so of course I am missing her badly – but at least we don't feel that it will be 2 years until we see her again. Having her around is such a delight – she is easy to be with and nobody knows you quite like a sister…. She was a huge help to me and fun as well – at least we have FaceTime !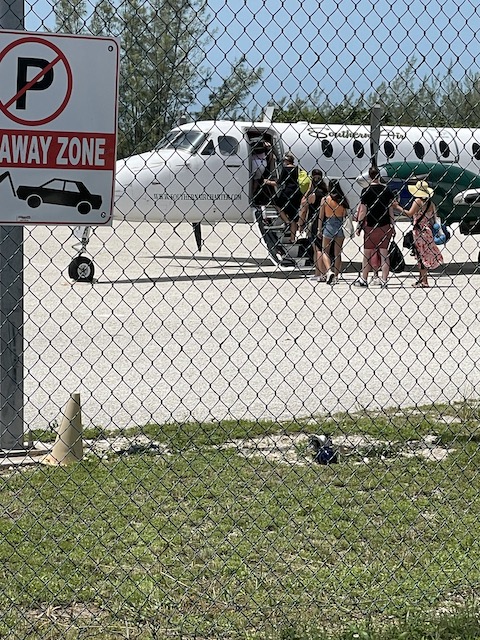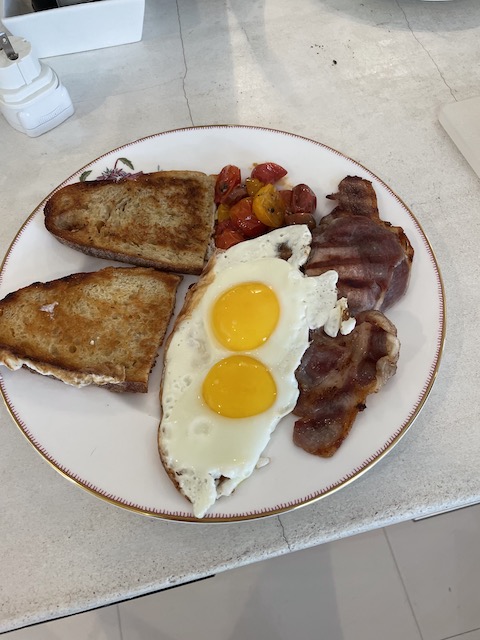 Sprawling Towers continues to progress and it is a source of daily joy to visit – first thing in the morning when the place is buzzing with our workers and then around 5.30 when all is quiet and we can see what has been done. The verandas facing the sea have been cast now outside the bedrooms – I am going to have to source a good bit of outdoor furniture I can see ……..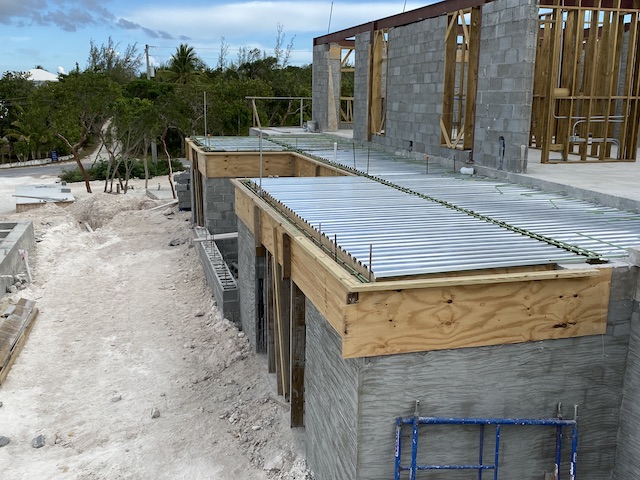 Still no news on Bob's operation – he is having another X-ray here on island this week to see whether the situation has deteriorated any more – but in Nassau the Covid cases still seem to be soaring and filling the hospitals.
It is easy to feel everything is awful but it is important to maintain a sense of perspective – we have a roof over our heads, the political situation here is stable and we have food and water every day unlike other countries around the world – so we continue to give thanks and feel real gratitude for all that we have and the freedom we enjoy …..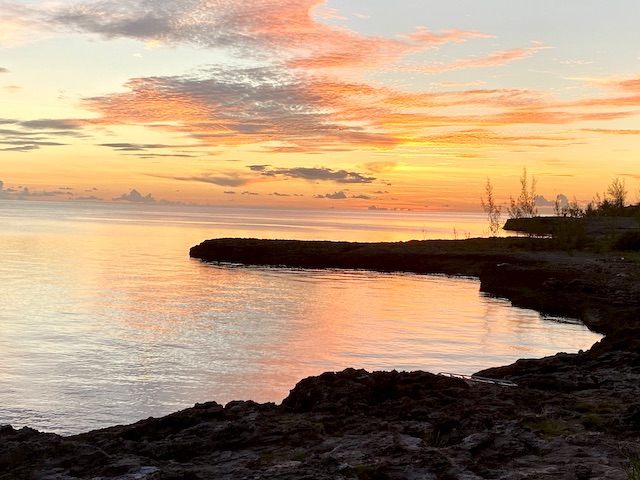 And I want to share my gratitude to all of you who send messages of love and support after we lost dear Ceci last week. Thank you all so very much – it truly means a lot to hear from you and of course the sentiments of those of you who have lost dear pet members of your own families express the heartbreak that we all feel. Thank you …..