This week we have been tasting – or was that guzzling wine – at Da Perk right here in Governors Harbour. Later I will bring you up to date on the eye surgery and our eating adventures in Fort Lauderdale.
Horatio from Da Perk had organized the wine tasting with Mr Kyle Stubbs – the wine manager from Bristol Wines in Nassau. It was all Pinot Noir grape – a sparkling white from France, a rose from New Zealand and a red from California. I had absolutely no idea that the Pinot Noir grape is used in making champagne – you learn something everyday ! Kyle was informative and knowledgeable as well as absolutely charming. He made learning a lot of fun ! The sparkling white cannot be called champagne because it is not made in the Champagne region of France – it is made a few miles away – but the taste was every bit as good as champagne and we will be buying a few bottles of that for sure !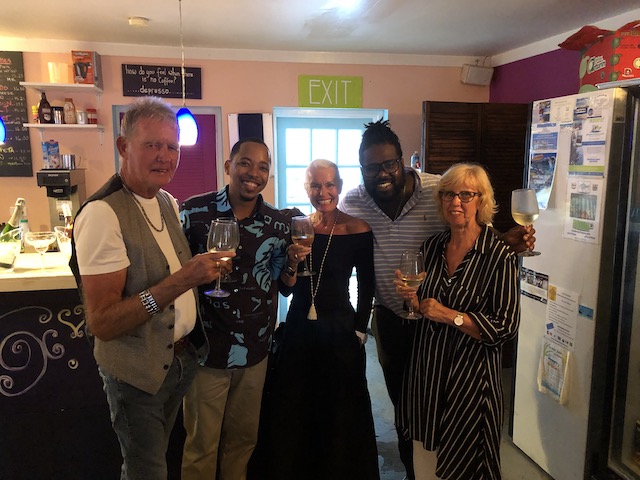 Next up was the rose – which I don't normally drink at all – but this was delicious. Dry and fresh and very gluggable ! During the tasting – not that you could call it tasting – it was drinking – Horatio served some delicious tapas. We met up with some friends here and it turned out to be one of those really fun nights that you hope for but can never really plan for.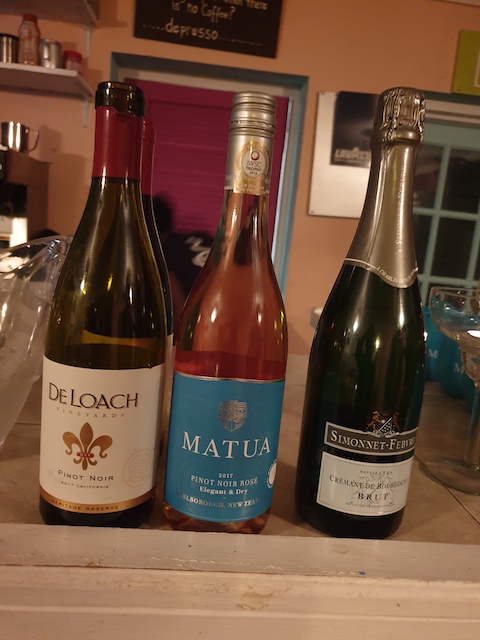 The final wine was the red Californian – which is what I always thought Pinot noir was – and that was also very tasty – although after the other 2 wines it would be wouldn't it !! What a success – we will definitely be buying these wines from Bristol as a result of the tasting – and hopefully having more fun nights because of it . By the way – no headache whatsoever the next day – which I was expecting to have had ……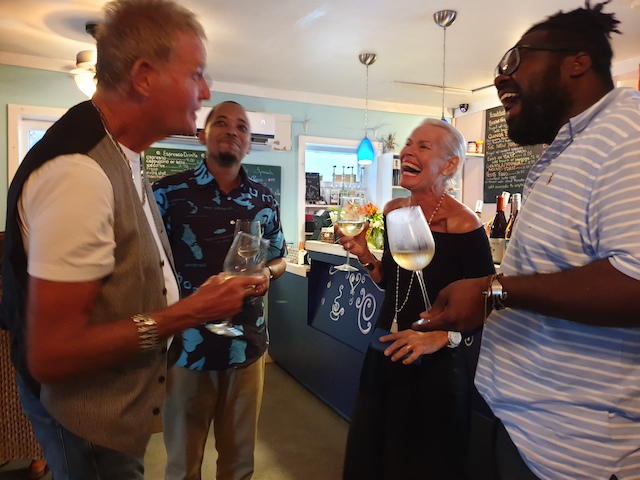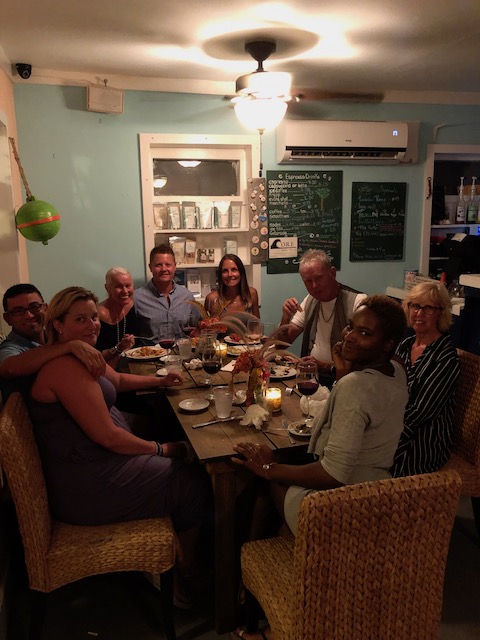 Now the latest update on last week's eye surgery. When I saw Dr Adi Smith on Friday before flying home he told me that contrary to what I had believed – it was not laser surgery at all. It was a knife surgery. Thank goodness I had not asked too many questions before – which I may say is very unlike me – as I would have been very nervous to know what was in store ! He also told me I could watch the same operation on Youtube – which I partly did – although I found it so gruesome that I did do a lot of groaning and looking away ! I was better with a diagrammatical version.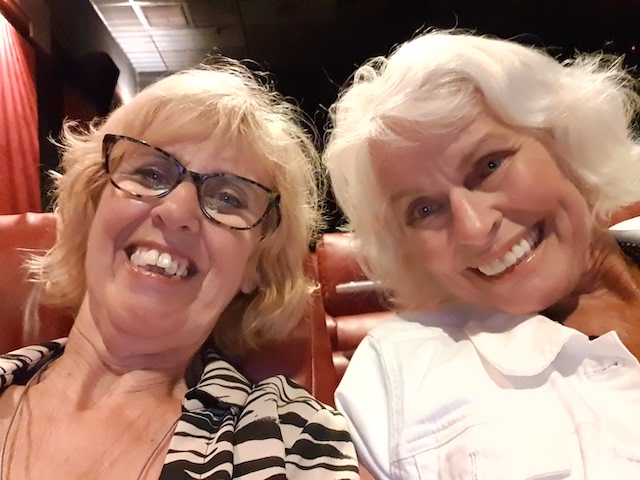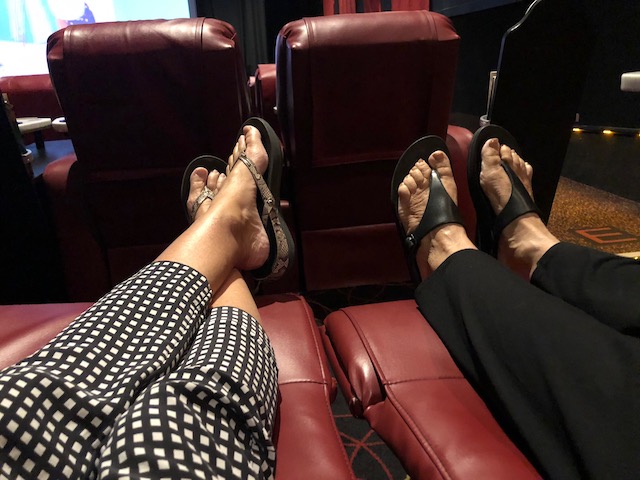 Anyway – the outcome has been successful he tells me – and the blood red white of my eye is slowly clearing. Still looking a bit like I was in a bar-room brawl – but honestly I have had very little discomfort at all…..
Jane and I went to the movies twice – once to see The Lion King – fabulous reclining seats ! – and then a couple of day later to see Yesterday – which we both loved……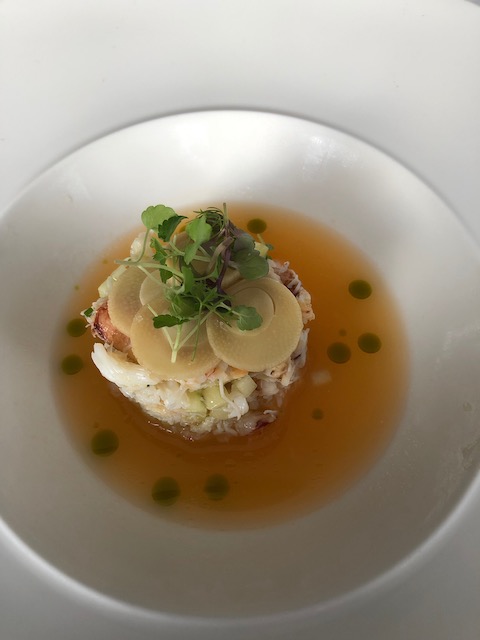 Also there was plenty of eating of course – well I had to keep my strength up – right ? Jane and I had a divine meal at Valentino Cucina – which as regular readers know we just love. It has never disappointed ! That is where both of these pictures are taken.