Last Friday saw the finish of a glorious summer camp at Haynes Library here in Governors Harbour. I have already told you that the theme was around the world in 30 days – well the last week after having been all around the world they made rockets to go off in to outer space ! They were made with Alka – Seltzer and no I don't know how to do it !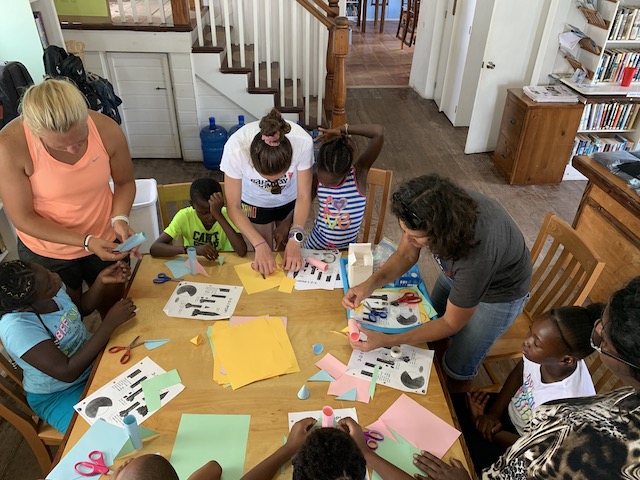 What a delight to have such enthusiastic and imaginative – not to mention talented – teachers to inspire such fun for the kids….. You will see a fabulous selection of pictures – many of them taken by Dr Claire Verdun – so thanks for them Claire …..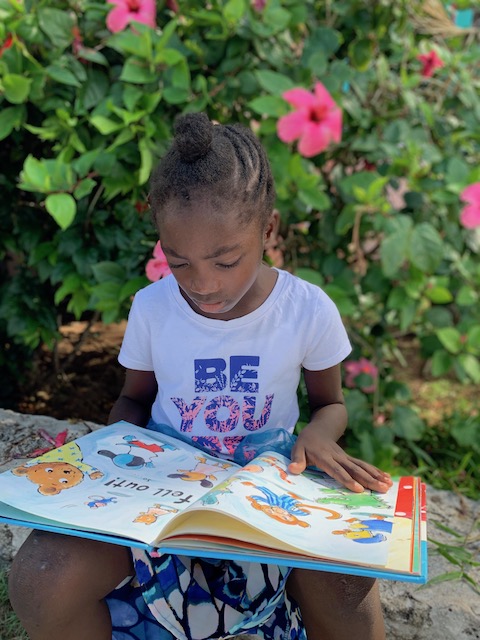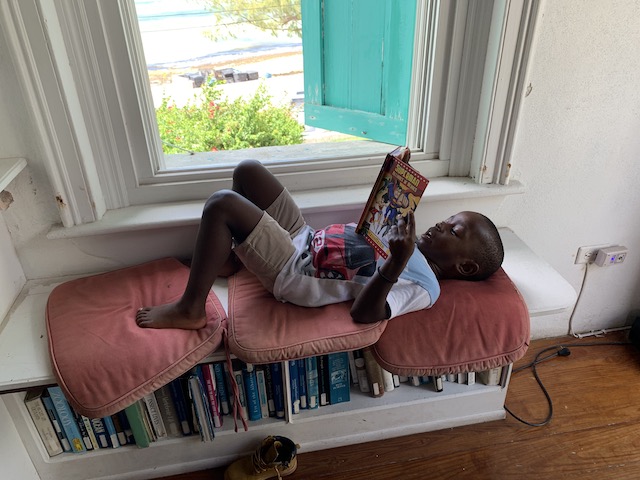 Bob and I decided to take the teachers and organizers out for a grown up pizza party to La Bougainvillea as a thank you for such dedication and the sacrifice of 6 weeks of their summer vacation. It was a great evening with brilliant Michele Johnson there as well – she of course is the rock for Haynes Library and I cannot praise her enough for all that she does for the whole community here.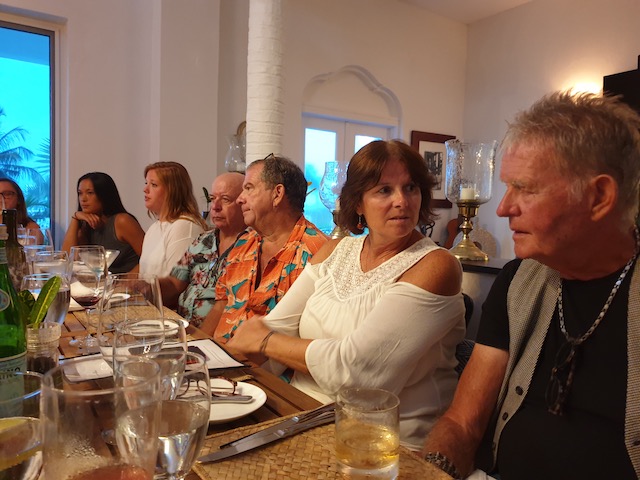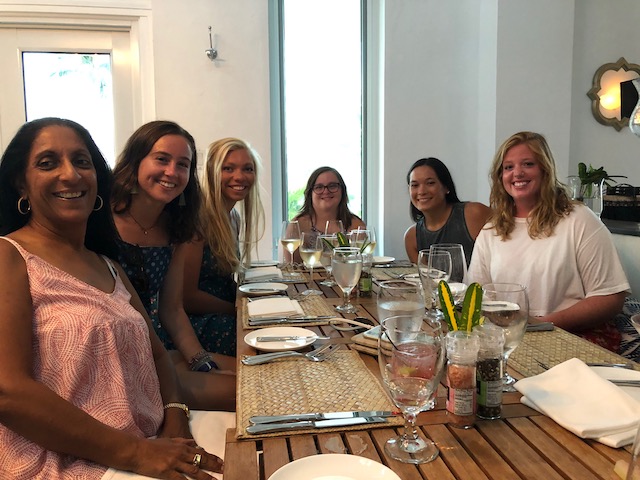 They told me at the party that the next day they were taking the children to French Leave Beach so they could swim and play in the water. I decided to go along with my sister Jane to take a few final shots for the blog. As we arrived there was much excitement as miraculously a lone dolphin came right in close to the shore to swim around the children and teachers ! Such a treat – it always feel like a blessing when they do make an appearance. It is a good few years since I last saw a dolphin on French Leave Beach – so it seemed like a final and fitting treat that the dolphin came to give them one final fabulous surprise.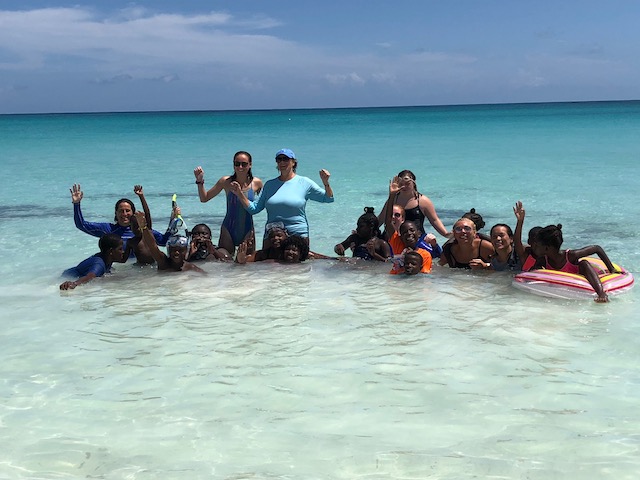 Of course there are no pictures of the actual dolphin as every time it breached the water I managed to miss it – but you will have to believe me when I tell you that the grey shadow in the water is really the dolphin !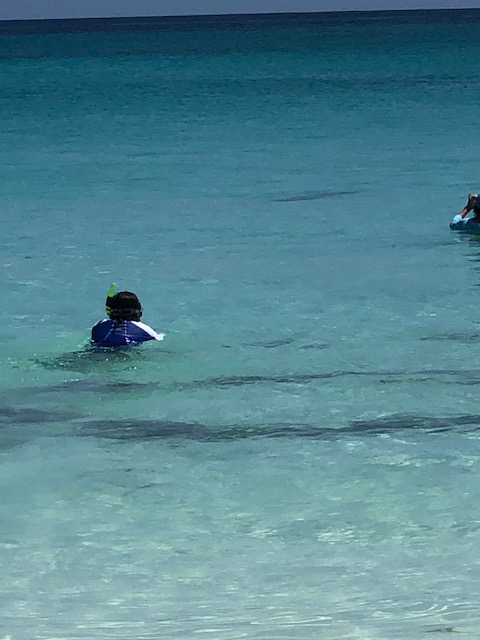 It really is extremely hot here at the moment – but fortunately the rain we have had seems to have kept the temperature of the water down – so fingers crossed it stays that way and keeps the hurricanes at bay …. Check out the summer look seen all too often here on me !