Very pleased to announce that the Doctor – Dr Arlington Lightbourne – will see you now !  The Eleuthera Community Medical Center has now opened it's doors for business. Their telephone number is 332 0224.
The opening was very low key on Tuesday of this week – but open they did – so please go along and support them. You can enroll as a patient and pay on a monthly basis or you can pay quarterly or all up front…..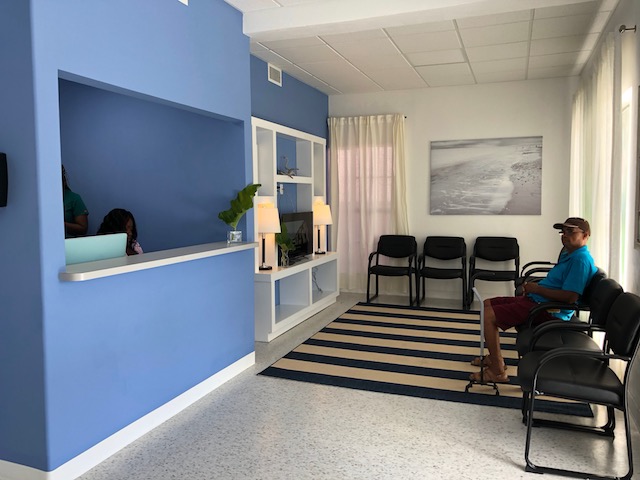 The clinic is looking good – well equipped – spotlessly clean – and with a lovely smiling staff to welcome you. So please go along and show your support to them……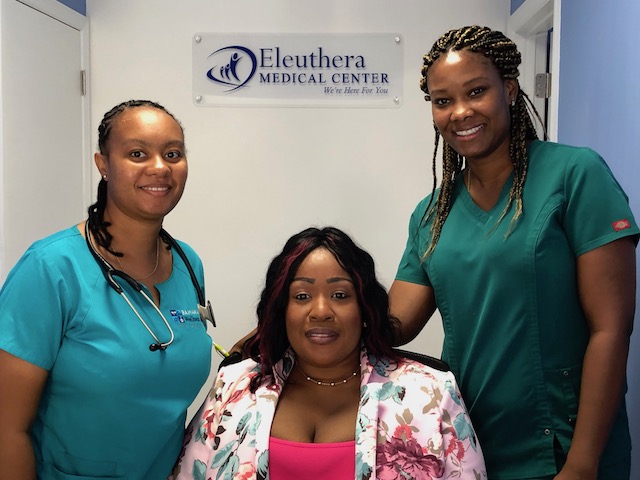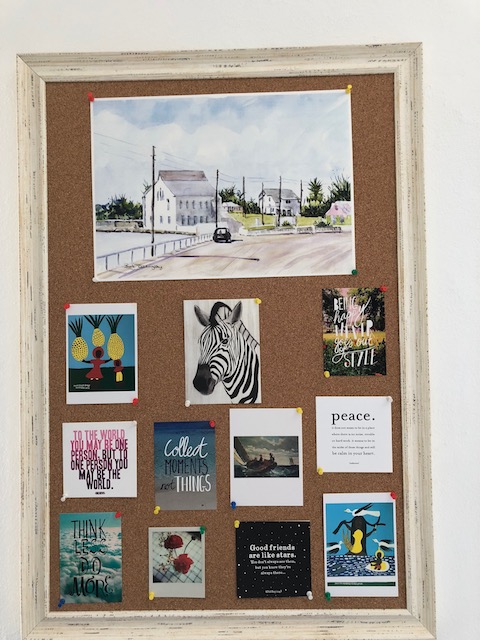 Friday last week was my birthday and so we had a small party at Bacchus Fine Foods with Angelika and Sandy both providing a sensational meal as well as being guests. I had taken the day off to spend it with my sister Jane and we had a lovely time just hanging out together – taking a long walk on the beach , floundering in the water and generally having a great time doing nothing. Do any of you remember that song Busy Doing Nothing ? sung by Bing Crosby in the film A Connecticut Yankee in King Arthur's Court – well that was us !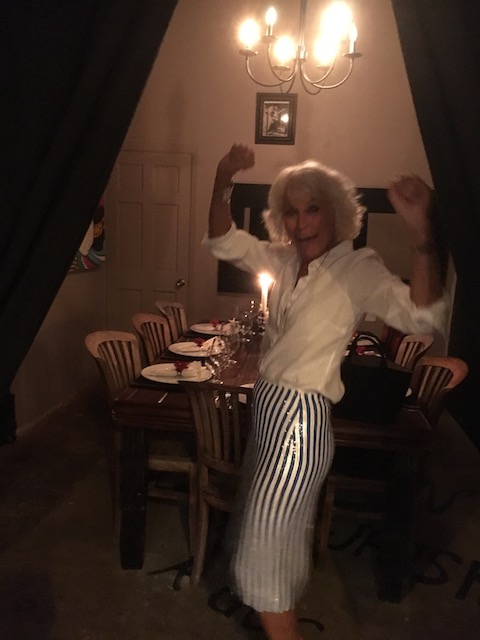 That night at BFF we ate smoked salmon and cream cheese blinis followed by a seafood spread which included crab cakes, shrimp, mussels in Thai broth,  avocados stuffed with a crab meat mix , oysters on the shell, grilled vegetables and plenty of delicious little potatoes…….  ask me if I was full after all that !! Followed by chocolate ice-cream with fresh raspberries and one of Sandy's fabulous flans…… Very full if you want to know ….. They had set up a fantastic music playlist with lots of music to make you dance – except I just sat in my seat and ate and did sitting down dancing !! A lovely night and not in bed until after midnight !!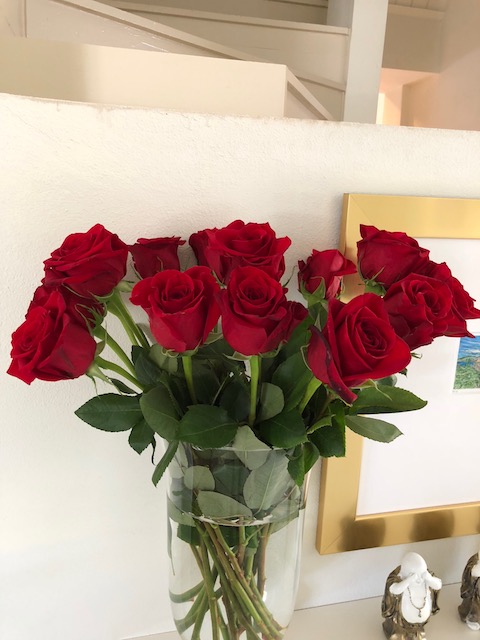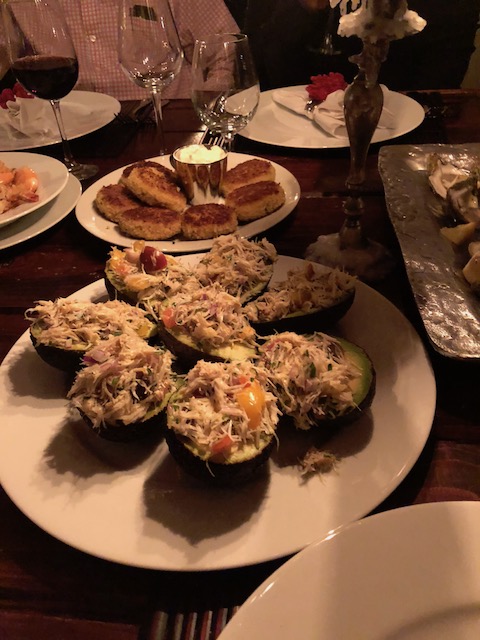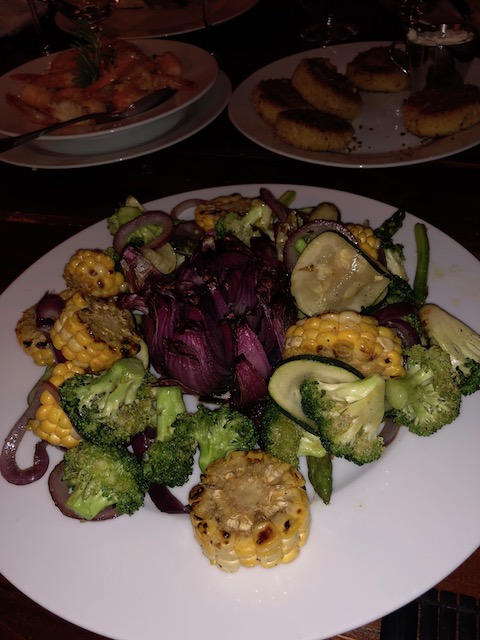 Jane has gone back to England now – so I'm feeling my usual late August gloom after she has left – but we are off to Fort Lauderdale for a quick break – hopefully new eating opportunities will cheer me up …..