This week I am bringing to your attention a great restaurant in Hatchet Bay – the Front Porch and also news of the Island Farm in Palmetto Point.
Bob and I went up to Hatchet Bay on Sunday to eat a simply fabulous meal cooked for us by chef and owner Francis Plakaris. It is a good few years since we ate there and I had forgotten just how talented Francis is. There is a menu , but I said to Francis that I wanted to eat lobster and to just do his own thing – as long as the lobster was really tender – no pressure then ! Bob decided on the shrimp cooked in mango rum which was also absolutely delicious.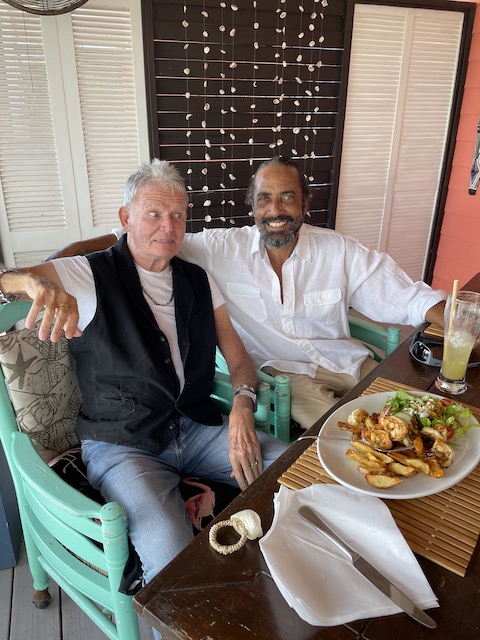 Then there are Francis's home fries which actually probably deserve a blog of their own ! Off the scale in my book.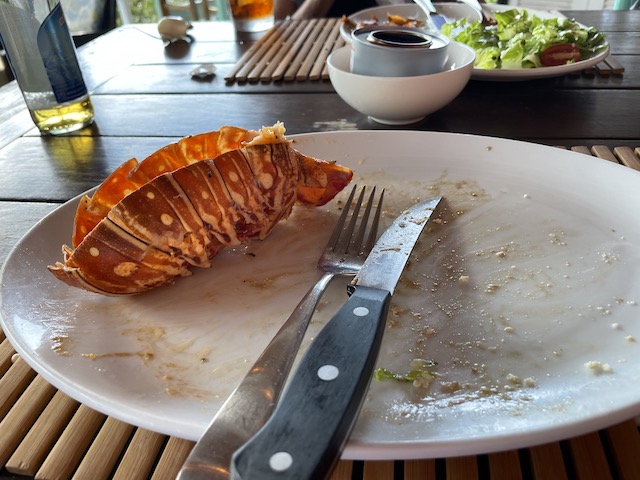 Often when you eat out here you are looking for something that takes your eye but let me tell you that at the Front Porch I was thinking about what I would eat the next time we visited.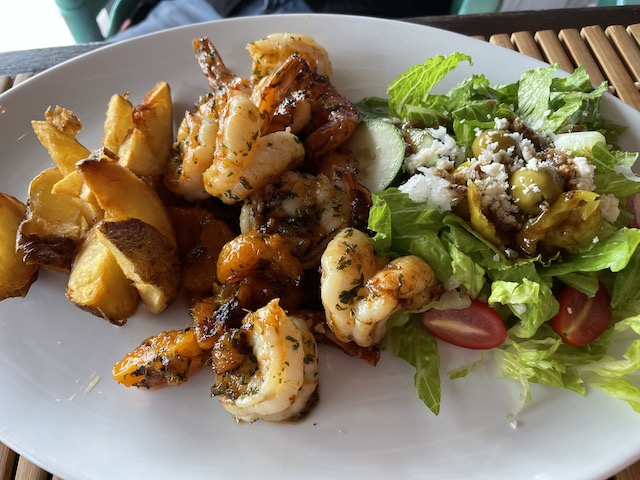 The back porch where we sat was really comfortable – there was a gentle breeze and we relaxed and enjoyed a cold beer or 2 -( me ) and a goombay smash cocktail for Bob. The seats were very comfortable for Bob – which was great and makes a huge difference to how much Bob can enjoy the experience. Mary did not accompany us on Sunday as she was feeling slightly under the weather – nothing to worry about but she stayed home and relaxed there.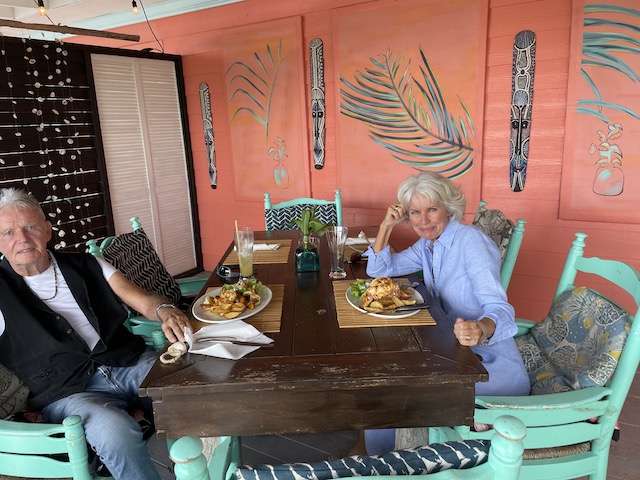 It was a great experience and we are – as I said before – looking forward to going back again soon.
Francis is available for private catering as well – his contact number is 242 554 5483
I visited the Island Farm this week and it is a total joy to have them open again. The fresh produce as you can see from the pictures was beautiful – fresh arugula , some baby leeks and a great selection of fresh herbs – mint, cilantro and chives were among the things I bought. They also have a great selection in their fridges . I bought a pot of mixed olives which are good as they are or in a tomato based pasta as well. I also bought some fire roasted salsa which personally I find too hot as it is – but I make it milder by adding either sour cream or plain yoghurt.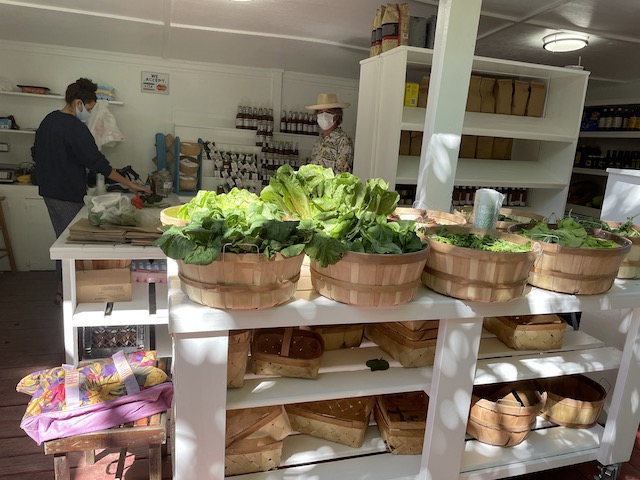 I haven't browsed the liquor selection – but at a glance it looked good and when I was there several people were buying wine.
Bread and other baked items are probably starting up around Thanksgiving which of course is only 2 weeks away. Always a delight to get some delicious fresh bread and make a sandwich for lunch …….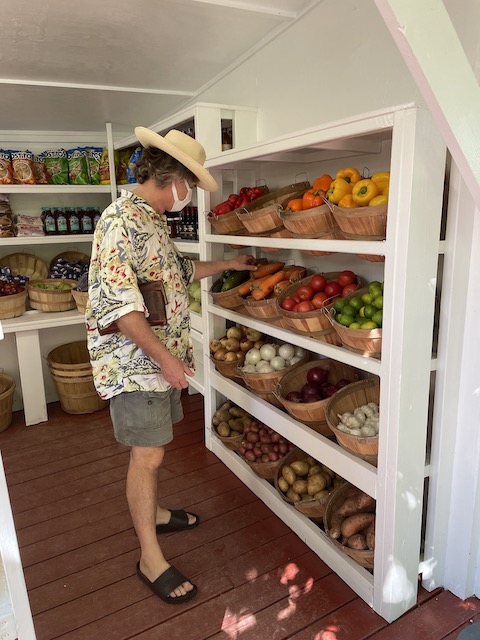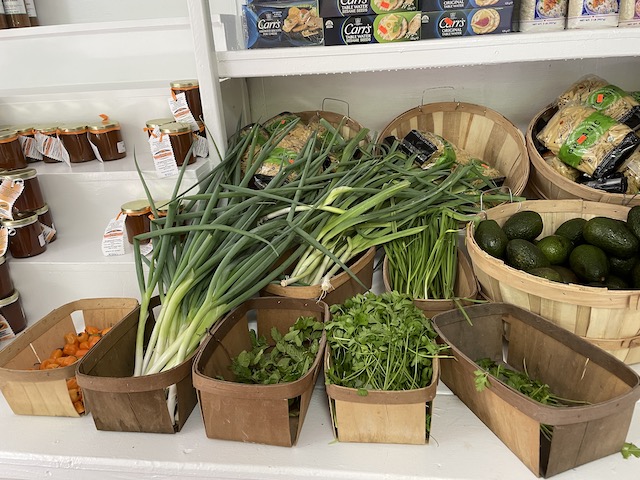 The island is getting a little busier now we are in November and the good news is that I heard today that the Buccaneer re-opens on Monday. Time for a little shrimp fried rice for the Colmans I think.
Brian the kitten is doing well – her coat is looking glossy and healthy with all the good food she has been eating – but I am still nervous of putting her and Rudge together yet – she is so tiny and he can be so rough – but hopefully it won't be long …..
The roof is just about all on at Sprawling Towers – well the first layer of plywood anyway and it should be waterproof as well. That means that work can continue on the inside even when it is tipping it down outside.
Important Christmas shopping has been done to augment the inflatable items we decorate the house with – this year we will have a large fuzzy reindeer courtesy of Home Depot along with a couple of other new inflatables as well. Maybe this year we will put them up a little earlier than we usually do – I think we all need a little extra Christmas joy this year …..
Stay safe and spread a little cheer wherever you can…..