Yes – the season is now winding down in Eleuthera and I have news for you on which restaurants are closing when….
Firstly the Island Farm – they are closing on Saturday September 3rd – and although they do not have a definite date for re-opening I was told that it will be probably late October . We will miss the lovely fresh baked bread and I will especially miss the fresh mint and basil that have been around for the last few weeks.
Now on to the restaurants – Bacchus Fine Foods closed on the 24th August – no date yet for re-opening but probably not until mid – late November. This is without a doubt the place I will miss the most during the closed season – we have our Sunday lunches there and often have lunch during the week as well. Plus of course it is where I buy lots of great cheeses and more ! We wish you all a lovely break and look forward to the day you re-open …..
1648 – the restaurant at French Leave Resort is closing for 10 days or so for renovations on September 1st – re-opening will be sometime during the week beginning September 12th. Great news is that they will then be open all through the low season – somewhere to go to eat !!
Tippy's is closing September 4th until October 21st. Time to grab a last meal there before they close down…..
The Buccaneer is closing August 28th and at the moment no date is available for re-opening but of course you know that I will be letting you know as soon as word is out ! Note to self – buy a couple of takeouts of shrimp fried rice for those evenings when I can't be ar..d to cook !
Just called La Bougainvillea and they are staying open all through the season for breakfast, lunch and dinner. Yippee ! But they do close all day Tuesdays …..
So there you have all the info for local places around Governors Harbour – sorry no information for the rest of the island ….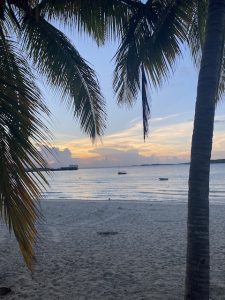 My nephew Sam and his girlfriend Katy left last Friday and we miss having them around. Katy is a great photographer and sent me some of her fabulous pictures – so here is a selection….. Big thanks to Katy Lord xx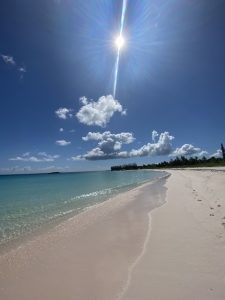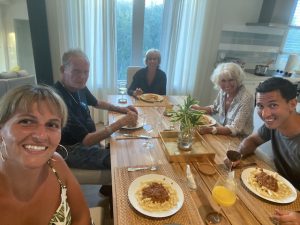 Bob and I are taking another short trip to Fort Lauderdale next week , dentist and orthodontist – how glamorous ! Plus we are now carefully planning a trip to London in late September to see our beautiful great granddaughter Cecelia – known as Cece who was born in the early hours of Saturday 20th August. Oh I just cannot wait to get my hands on her and nuzzle that baby smell in her neck and feel that amazing baby skin …… Need to get permission before I post any pictures of her…..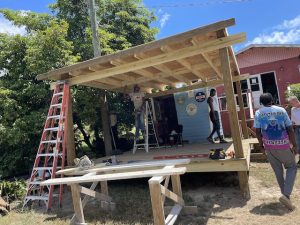 We will be visiting some old and very dear friends which we are really looking forward to as well. It is 3 years since we last were there and although FaceTime is a wonderful thing you cannot beat a real arms around each other big hug . Plus of course you will not be surprised to hear that I am looking forward to eating some good old English fish and chips and an Indian curry – or 2 !
So the flights and the hotel are booked – now the careful orchestrating of who we see when and where we go. So exciting.
Wouldn't be complete without a few shots of Sprawling Towers now would it ?