This last week we have had two Exceptional parties and another celebration – our 24th wedding anniversary …..
First the two parties for the Exceptional Learners here in Governors Harbour.  The first was the Christmas pizza party at Tippy's with all the usual bags of gifts , fizzy drinks, ice cream and pizza that we do at the end of every term. Christmas parties do however have that extra bit of excitement and this was – although very well behaved – was no exception.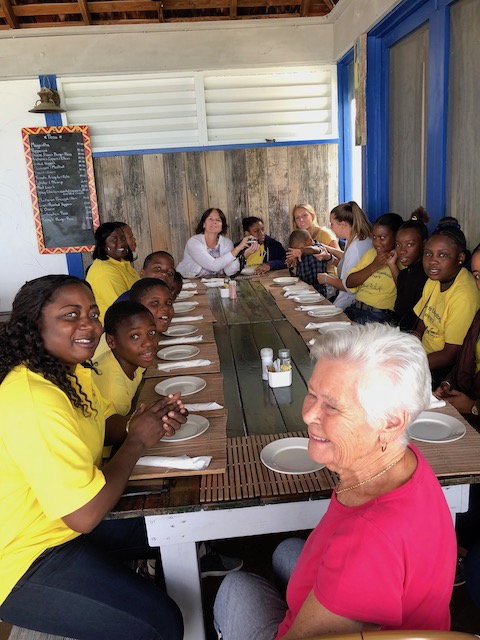 With our trip to London in late November I didn't have a chance to get to Florida to shop for the children so I went along to Highway Service Station and was helped out enormously by Susan Griffin Hanna who picked out a great selection of small gifts and toys for me to choose from. Readers – I had my own personal shopper here in Governors Harbour !! It was a great success and the whole thing was worth it just to see the face light up on one of the students – 6 year old Kayla – and to hear her say – " I LOVE Dora the Explorer !" it was just a notebook but to her it was a delight ! She also loved her tiara and googly glasses and was wearing them the next day when I took the Christmas hats I had forgotten the day before into the school ……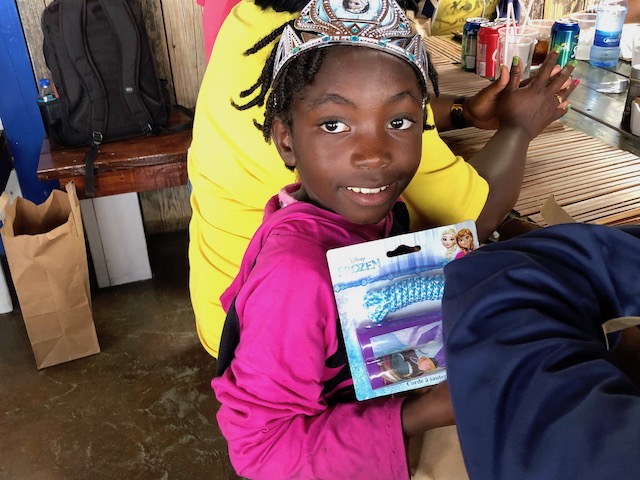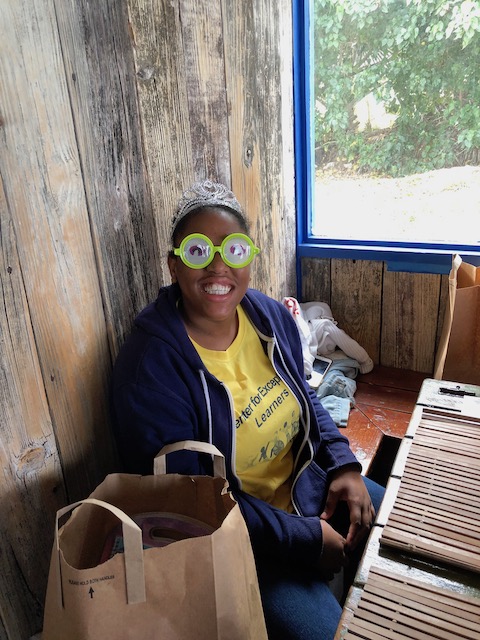 Two days later the lovely Agatha Bethel from Hailsham's Law Office held her annual Christmas party at Sunset Inn – for the Exceptional Learners and also the children chosen as most needy by Social Services here on the island. Agatha is a terrific organizer and all the local businesses get a letter from her asking them to donate a present for a particular child. This year I bought a remote controlled jeep for an 11 year old boy ……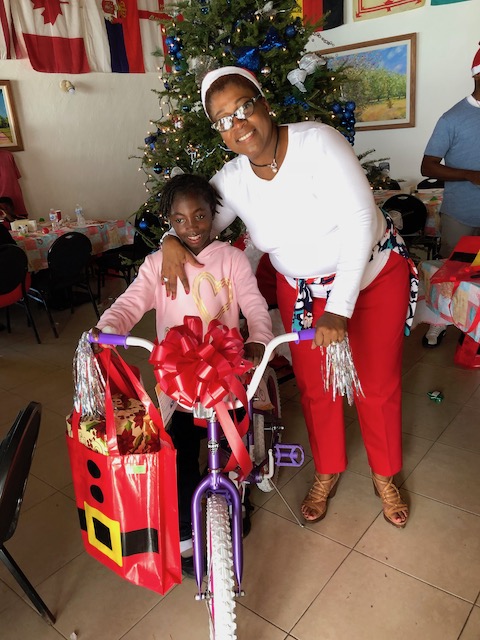 The children had a wonderful lunch catered by Miss Jay at Sunset Inn and had presents handed out to them by Santa. Of course we really missed the wonderful Chris Gosling who has always done it – and hardly needs to dress up I may say – but a great stand-in was found and he did a fabulous job. Agatha has a tradition where as well as the great presents donated by local businesses to every child, one child is picked out to have an extra special present. This year it was Kayla – and the bemused but delighted look on her face when she was presented with a brand new bike was what Christmas is about. The wonder of this gift meant so much to her – but all the rest of us got as much joy from seeing her reaction – perfect !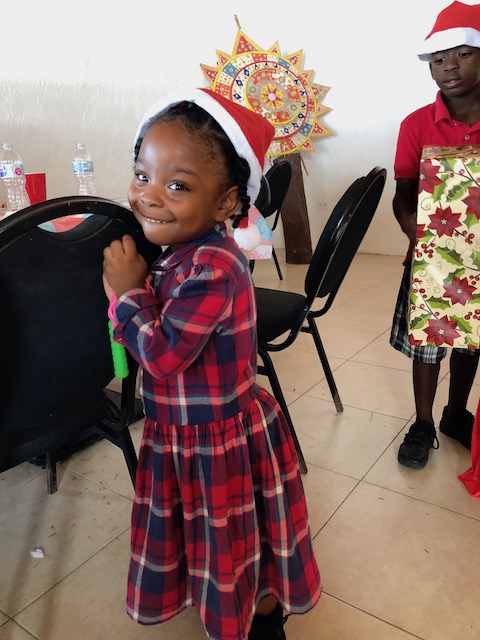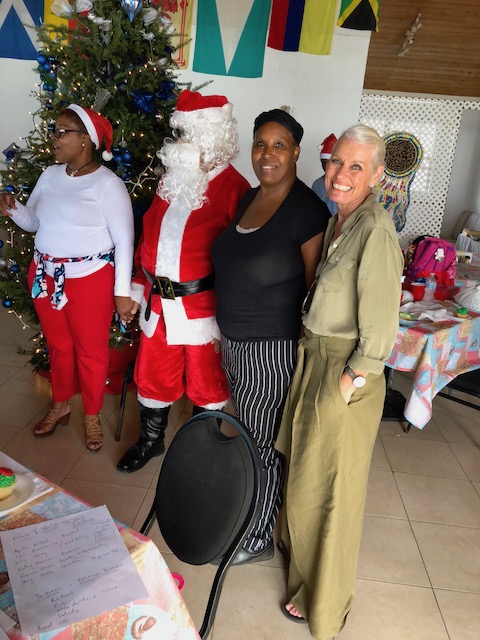 The final celebration for Bob and I last week was our 24th wedding anniversary. Plus on the day of our anniversary it was 14 years to the day since we moved here permanently. Double celebration.
I decided that night I would wear the little boots that I had worn to get married in – believe it or not it was only the second time I had ever worn them.  I suppose I had kept them for sentimental reasons and it was fun to squeeze my feet into them for a delicious meal at 1648. However it was even more fun to take them off at the end of the night !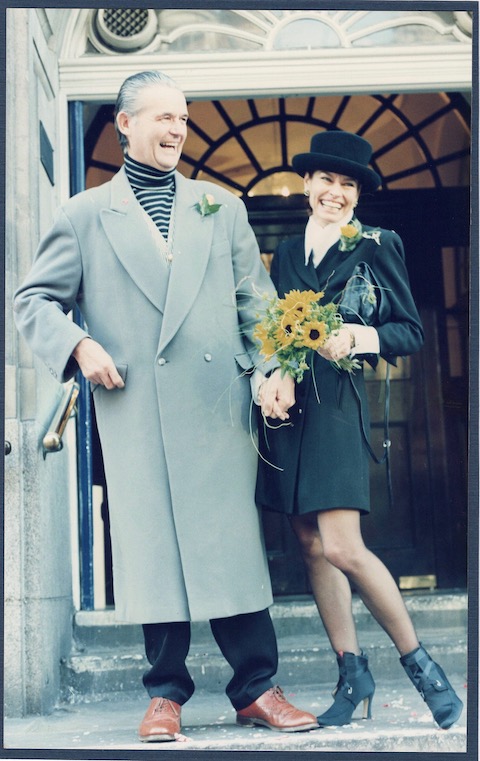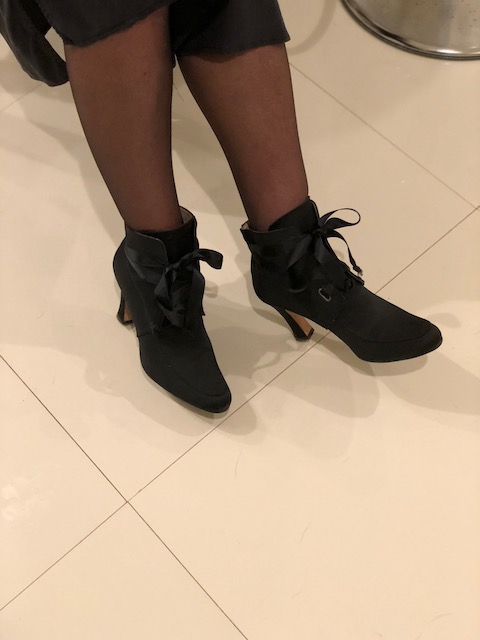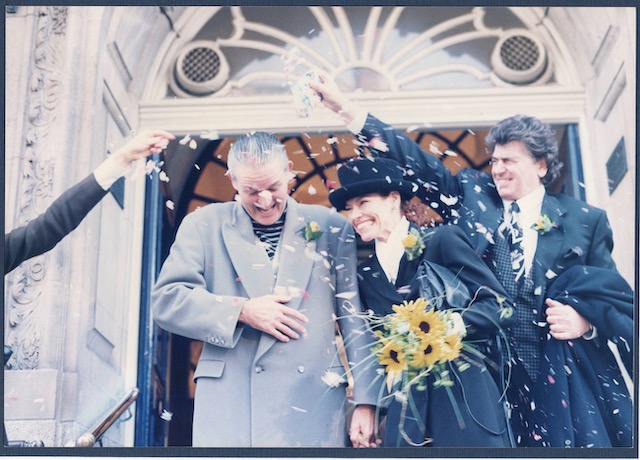 So the build up to Christmas continues – albeit at a slower pace here in Eleuthera. As always we wish you all a very happy Christmas and a peaceful and healthy New Year . For all of you who are alone, sad, ill or going through a difficult time we wish you a little respite from the burdens you carry. Make your own special Christmas by being extra kind and loving to yourself ….. And for those of you who are able, think about opening your door – literally or metaphorically – to draw in those who are alone ….
Merry Christmas …..