Well I hope that you all enjoyed a break over the Easter weekend. The island here was hopping ! Lots of visitors both from Nassau as well as further afield – so good to see all the local businesses benefitting from the influx. Pineapple Air put on lots of extra flights to cope with all the visitors. And now here we are on the other side – gathering ourselves and keeping on keeping on.
I have written before about Norma's Gift Shop – right here in the heart of Governors Harbour – in fact it was July 2015 – nearly 7 years ago so I think it's time for an update – right ? Click on this link to read the original piece….. It is well worth a read if I say so myself – Norma was a great role model.
Of course most importantly dear Norma herself died three and half years ago – and Tracy her daughter who of course runs the business was telling me that she still has visitors who come in and ask where Norma is as they want to chat and catch up with her….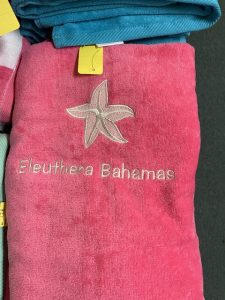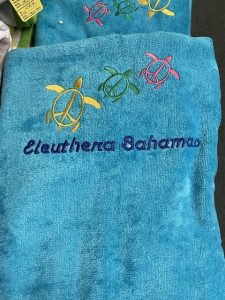 Anyway Tracy's 3 daughters all have an interest in the shop and the direction it is going in. Kristina who lives in Texas runs the FaceBook and Instagram pages – a great one for all the social media avenues. Follow them on Instagram – @normasgiftshop.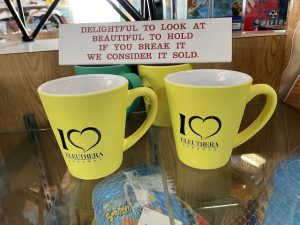 I had a walk around the shop this week because I had read about all the new products they are selling and wanted to check them out for myself.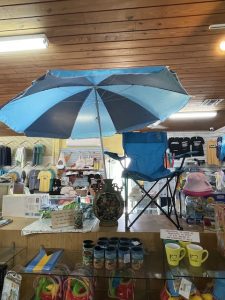 New products include beach chairs and umbrellas, a great selection of beach toys – so if you are visiting with small children then don't worry about having to carry them in your luggage …. Snorkels and mask sets, and great beach towels to take home with Eleuthera embroidered on them.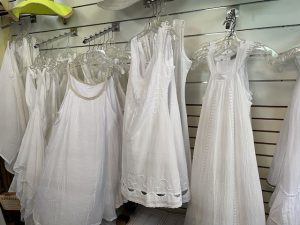 There is a great collection of white cotton garments – dresses, shirts, tops and floaty pants and some terrific sunhats. Take a look at the beaded bags as well.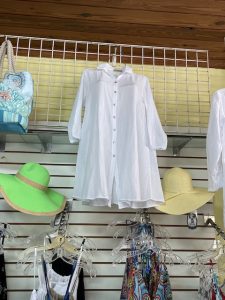 There is a special section of merchandise designed and produced by another of Tracey's daughters – Kache – the range is called Iisabahamianbey. Take a look at her explanation and mission statement – a unique promotion of her Bahamian culture. How exciting that a young woman like her has seen an opportunity and promoted it throughout the Bahamas – she has her merchandise in many locations throughout the islands including New Providence and I applaud her for her foresight and originality. Follow her on Instagram – @iisabahamianbey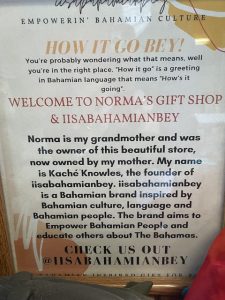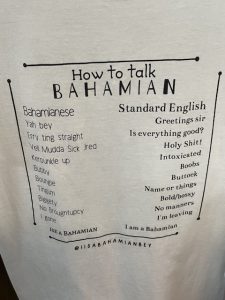 Katerina – Tracy's eldest daughter is on island at the moment and is assisting her on the administrative side of the business. Pricing goods as they come in and entering them into the computerized system. So what a wonderful legacy dear Norma has left for the family – an established business which Tracy has grown in her way as well as providing an opportunity for her granddaughters too.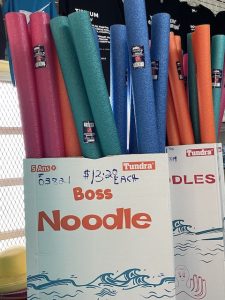 Make sure you pay a visit to the shop when you are on island. But try to walk away from the Haagen Daz ice cream in the freezer at the front of the store !