Yes – this week all the latest news right here in May in Governors Harbour. None of it is earth shattering I might add – but I know from your comments dear readers that you do like to hear what is happening.
First and foremost the government has lifted the 10pm – 5 am curfew – not that it will affect us as we have already been in bed for an hour by 10pm – but for a lot of people it will make a good difference. Plus there will be indoor dining for people who are fully vaccinated. Similarly anyone who is fully vaccinated and has had the 2 week immunity period after the second vaccination – obviously with proof of that – will not have to take a PCR test to enter the Bahamas or to have the antigen test 5 days after they arrive.
Click on this link to read the full statement in the Eleuthera newspaper.
Well the road resurfacing is carrying on and we actually have white lines painted on some stretches of the road – that is quite something for here because it has always been pretty dangerous and nerve wracking for all the visitors who are used to driving on the right and see no road markings. We are loving seeing it all be improved. Today I was delighted to see that Cupid's Cay is being prepped for repairs….. That is a desperate bit of pothole strewn road – but watch this space !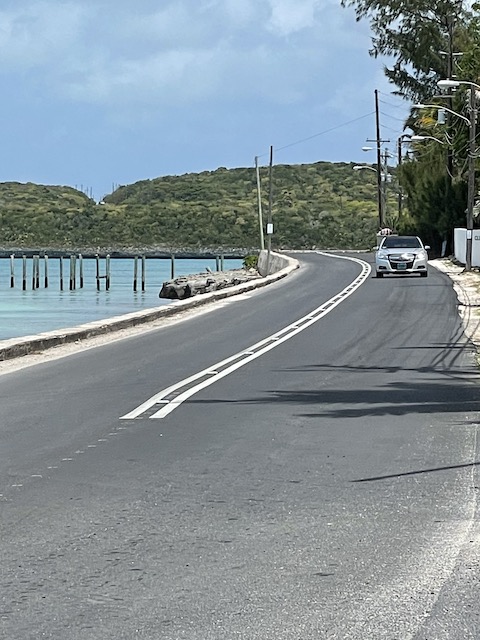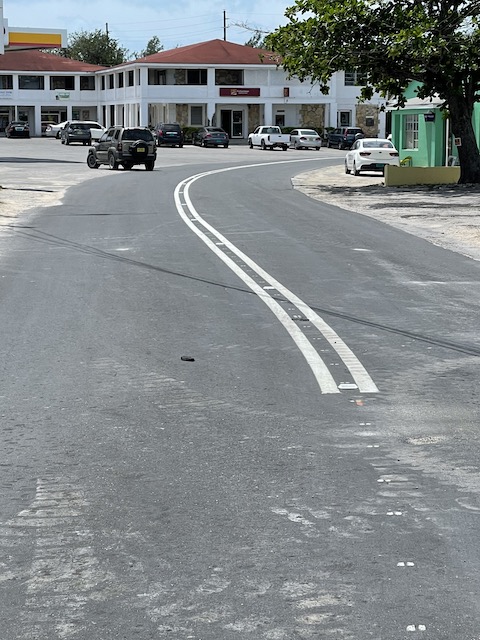 Talking of roads there was an incident on Friday last week when a tractor unit towing a container tipped over at the turning from the harbour onto Queens Highway. It was turning north but the container had not been hitched up properly and secured and it broke away and flipped over on it's side right at the bottom of the uphill ….. Luckily a car sped up and narrowly missed being crushed underneath it – but a bit of drama that was something we could all have done without.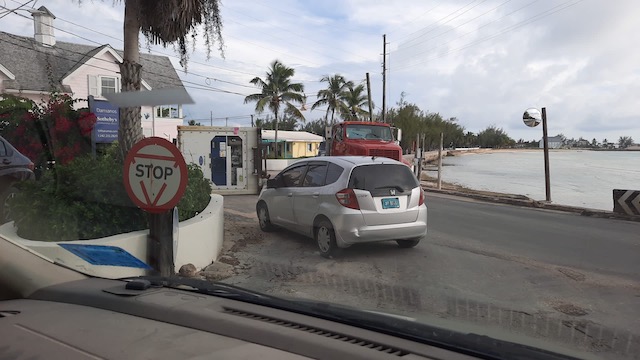 As I told you a couple of weeks ago the Royal Bank RBC branch in Governors Harbour is closing on May 27th and in it's place there will be a financial institution called Omni Financial Services in the same location. Have a look at the flyer they have published to see the services they will provide ….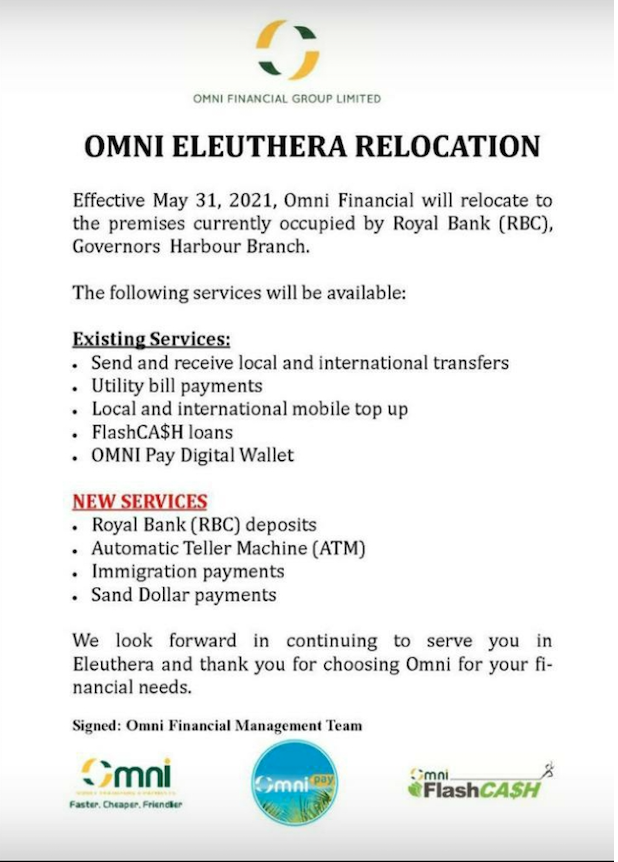 We will be very sad to see the closure of this branch and thank all of the staff – past and present – a happy future whatever course their career takes.
Sprawling Towers is moving on – we have had so many lorry loads of fill to build up around the foundations that I fear there is a huge hole in the island somewhere…..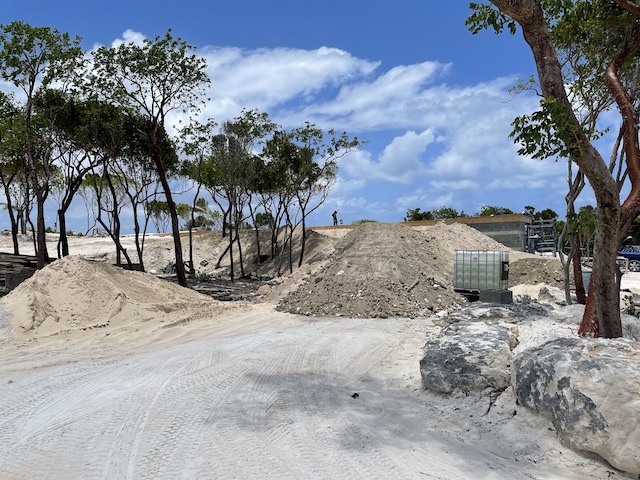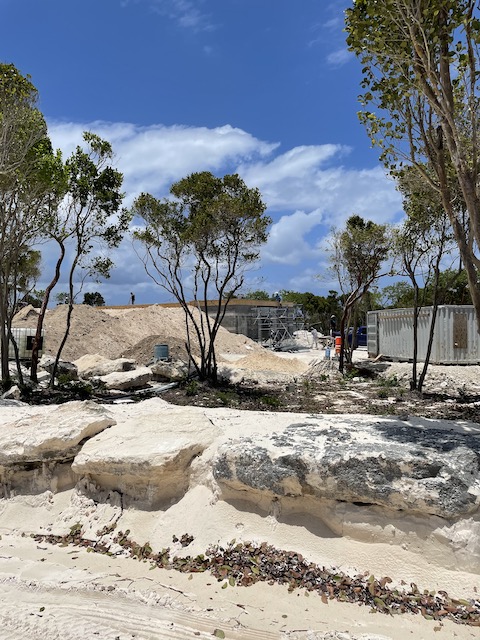 The weather as I write this is cooler and windy – we have had a bit of rain but we desperately need a lot more – so we will keep on with the rain dances….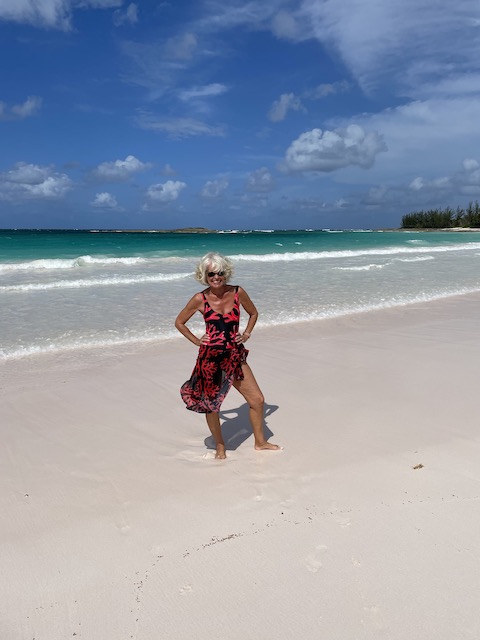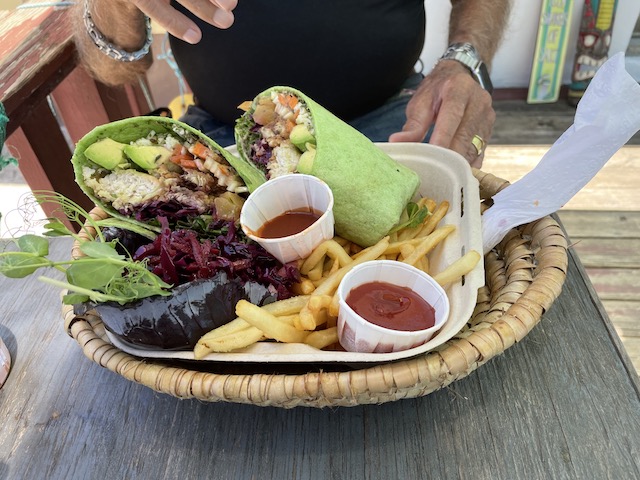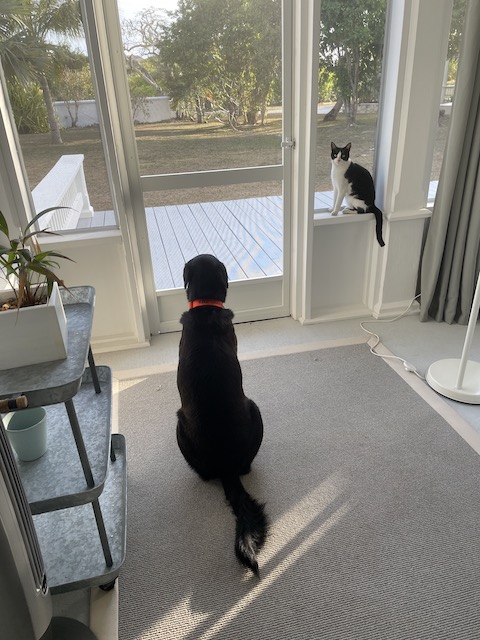 Have a great week and take good care – be nice to whoever you can !