Yes – very sad to say that we are mourning the loss of dear Ceci our beautiful cat this week. She was hit on the head by a car or truck on the road coming up from Bacchus Fine Foods ….. Fortunately we were able to retrieve her body and bury her in the garden alongside our previous dog Joe- Louis but of course our hearts are heavy and many tears have been shed.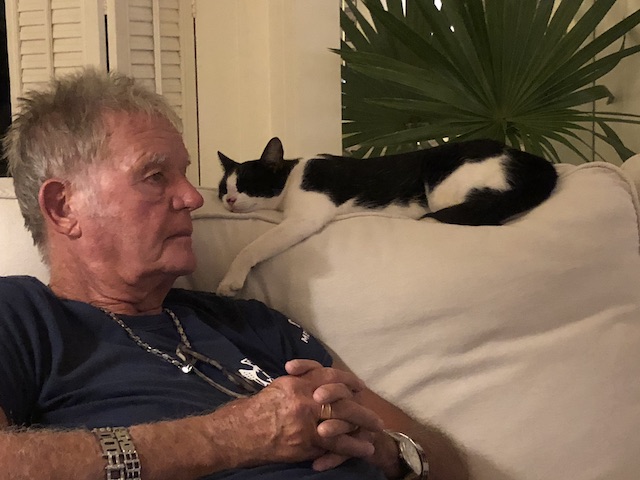 She was only just over 3 years old and as I wrote at the time we took her in that she had found her way into our hearts when neither Bob or I thought of ourselves as cat people. She was funny and feisty, and she and Rudge had a wonderful friendship that gave us many hours of entertainment. We will miss her and her antics hugely – and those of you who are cat or dog lovers – well animal lovers in general, will know how devastating it is to lose a loved member of your family. Whether you have had them for a long or short time it is a piece of your heart ripped out ……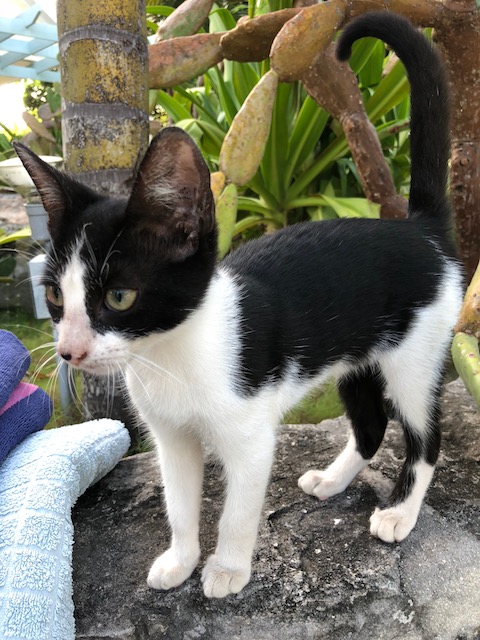 The lesson on unconditional love that we experience when we open our hearts to our pets is a very important one. Nothing lasts forever but the memories and love that we receive enrich our lives and bring us joy. The heartache when we suffer the loss is the price we pay and in my book it is a part of making life a rich and rewarding experience.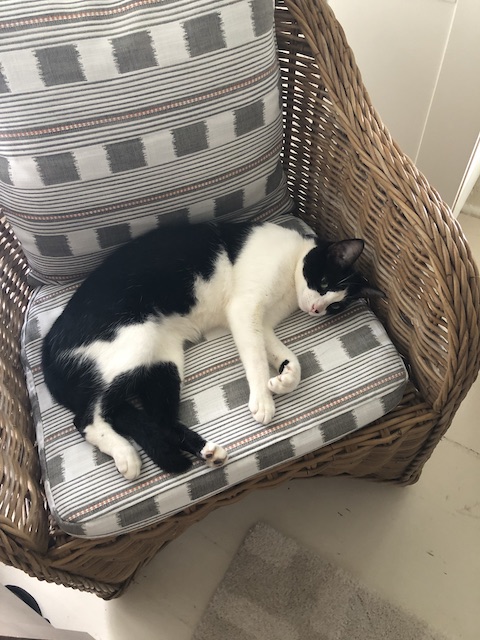 I wrote about Ceci several times in the blog – here is a link to the first one when we welcomed her into our family and I mentioned her again in a blog about feeling gratitude for what we have and what we could do during lockdown in April 2020. Friends are a hugely important part of our lives and I did acknowledge that at the time, but friends have been a great support during these difficult times and my sense of gratitude for them grows and grows.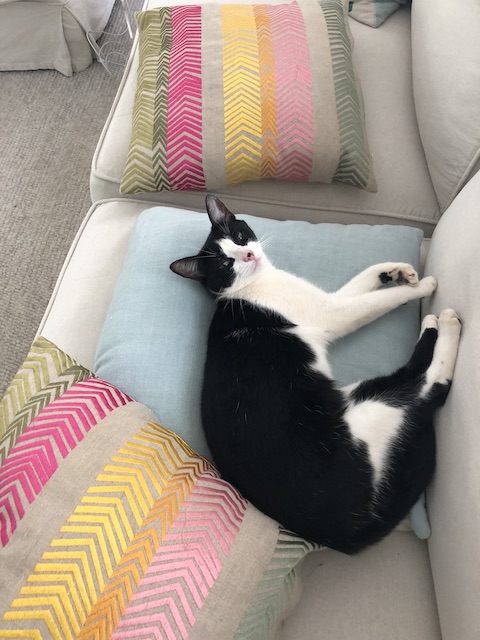 Ceci was killed on Tuesday which was my birthday and Angelika and Sandy from Bacchus Fine Foods had arranged to bring us all a wonderful meal of sushi followed by salmon and tiramisu and meringues. We all still gathered for the celebration, champagne was drunk and I sprinkled champagne on Ceci's grave just as we had done for Joe- Louis. The support and presence of them all, as well as Clemens and Nancy , my Mum Mary and sister Jane made the evening in to a beautiful way of acknowledging the sadness of loss as well as the joy in the love of family and friends….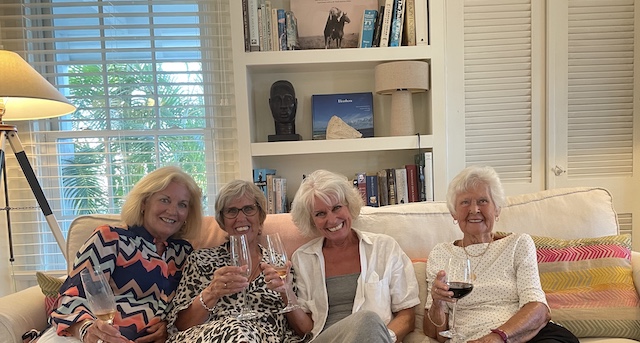 OK – enough already ……
Sprawling Towers is coming on well – it is an evolving project which actually means that we are adding a few bits as we go along. But it is exciting to imagine our life as it will be there.
Last Sunday I took a chair down there and did my morning meditation sitting in what will be the living area. The breeze was coming from the ocean in my face – I could hear the birds singing and it gave an added dimension to a very important start to my day. I will be continuing this new ritual every Sunday I hope and look forward to the time when we are living there and I do it every day…….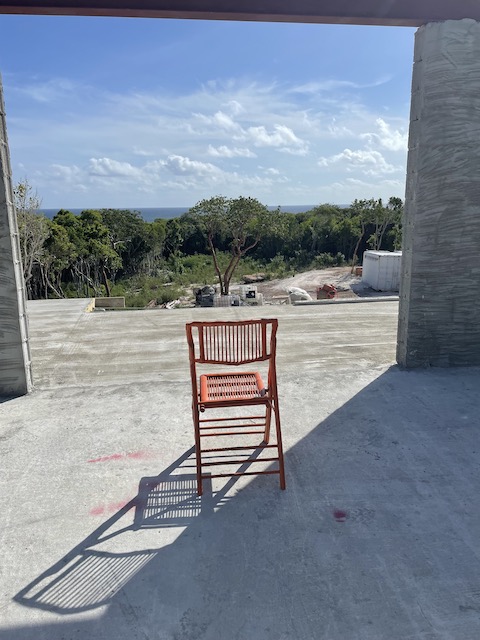 So that's it for this week – still no movement on Bob's operation yet but the team are keeping in touch and we hope against hope that it will be soon….