And so we wish a very happy New Year to you all from Eleuthera – this is a pretty short blog but the sentiments are huge ! We had a good time at the workers party – Matty did a great job and even though we didn't manage to get all our employees together for a group photo we did gat a fair few as you can see below.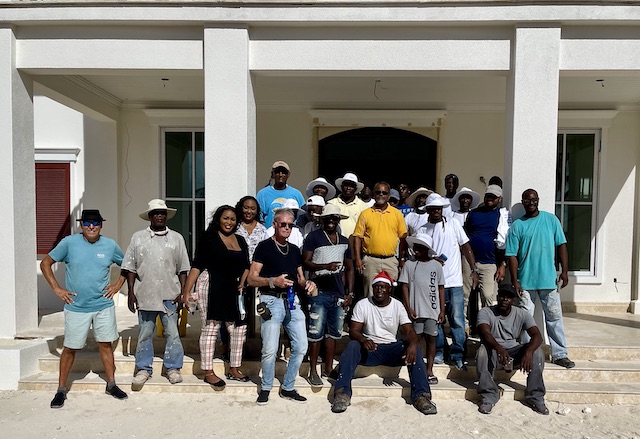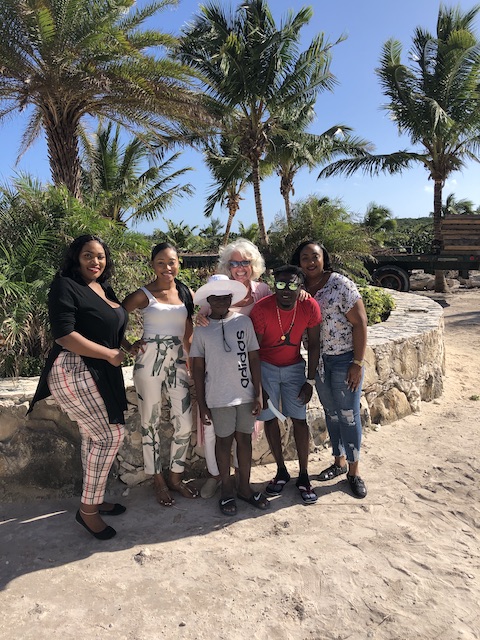 Christmas Day was all about cooking eating and having a glass of champagne and as usual I ate way too much. But we had fun with my Mum and friends Clemens and Nancy – all of us managing to tuck away plenty of Christmas dinner as well as Christmas pudding !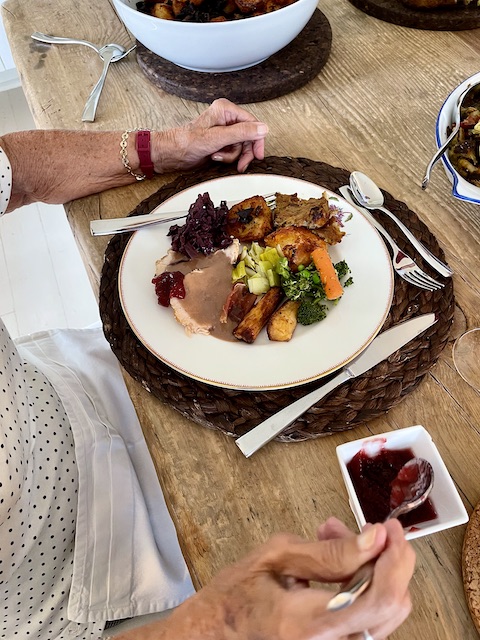 Everything here has been pretty low key this year although there are a good number of visitors here and it was great to see plenty of people at Bacchus Fine Foods on Sunday where we enjoyed a delicious lunch.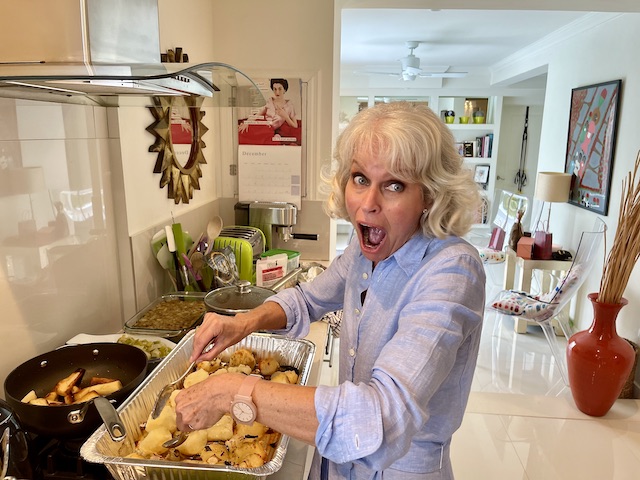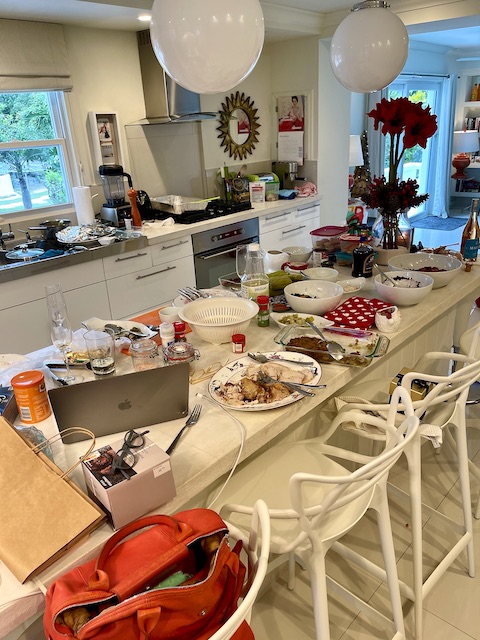 Sometime over the weekend I developed shingles – around my eye and hairline – not fun at all and certainly not something I asked Santa for ! Fortunately I got an appointment with Dr Bacchus on Monday morning so hopefully the treatment will catch it early and minimize the progression of it. So please excuse the briefness of the blog this week …..
But Bob and I both wish you a Happy New Year – certainly this coming year will also present all sorts of challenges and as I said in an Instagram post for New Year 12 months ago – the year ahead will bring bring good times and bad times as there are every year. We wish you the grace and wisdom to enjoy the good times and the courage and resilience to weather the bead times. Be kind to each other and spread a little love wherever you can ….
Of course I had no idea back then just what was ahead of us all – but the sentiments remain exactly the same for this coming year …..
Take good care and stay safe ….. xxx