So here we are – we made it through the year – and we are wishing you all a Merry Christmas from Eleuthera. Only one more sleep – if you are reading this on Christmas Eve. I don't know about you but my run-up to Christmas is always a mad rush – and this year we have 3 rental houses less to worry about but even so as I write this my mind is racing like crazy to remember all the things I need to get done….
Of course payroll for all our construction workers is a big thing to complete – this year we are having a BBQ for all our workers as a thank you for all their hard work. Matty Pinder is doing the food – he does a great job and I'm sure that many of you remember his food from the days when Fish Fry was open or from his grill out by Ronnies on Fridays and Saturdays. Pictures will follow next week unless it gets too wild !!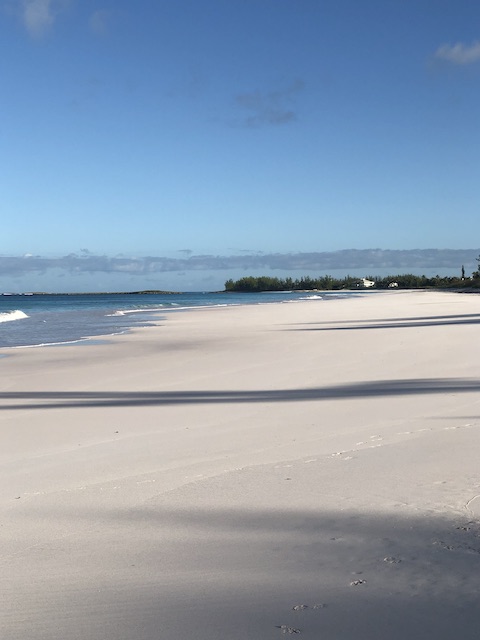 Talking of pictures – Bob decided he wanted a new iPhone for Christmas and the camera on the new one is brilliant – he took this shot of me below in the office and I was amazed at how well it turned out….. Maybe some time in the New Year I may think about trading my phone in and getting one as well – only in the interests of the blog you understand !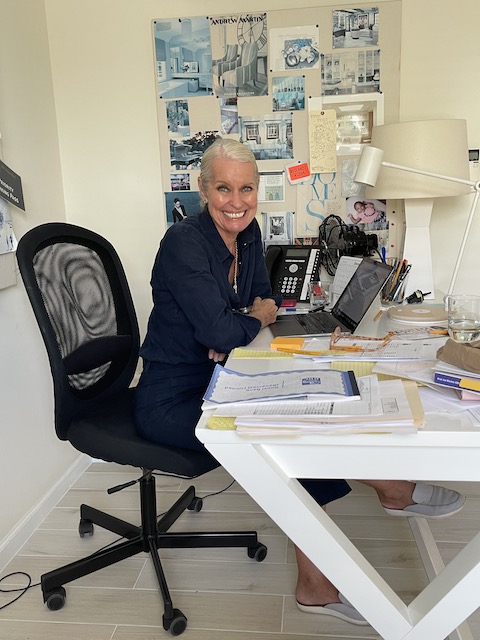 One of my very favorite early gifts was a bag of super fresh stone crab claws from Jennilee who works for us here in the office. I tuned my laptop on the kitchen counter in to Netflix and set about cracking all the claws and extracting the crabmeat. Of course that meant eating a lot as I went along – but that is the gift of something like that. Instant gratification as well as delayed gratification when I prepare the rest for a crab dip to be served on Christmas Day – thanks so much Jennilee and to the fisherman Kumar Bullard – very very much appreciated !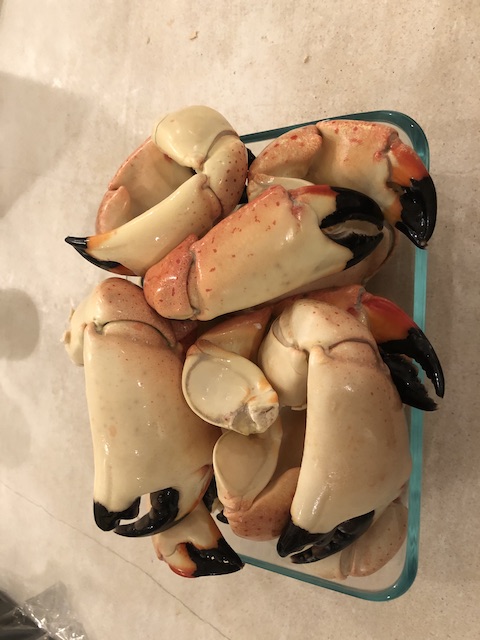 And so dear readers I hope that you have an enjoyable Christmas – for so many people – especially family and friends in the UK it is going to be a strange one as so much of the country is on lockdown. Both of my dear sisters , Anne and Jane missed their planned trips out here to visit us this year – Anne earlier in the year because she was having treatment for breast cancer which thankfully she is now clear of – and Jane in the summer because Covid was in full swing by then. Look out for friends and neighbors – and those you hardly know who may be having a sad and lonely time and do what you can wherever you can to spread a little love and kindness……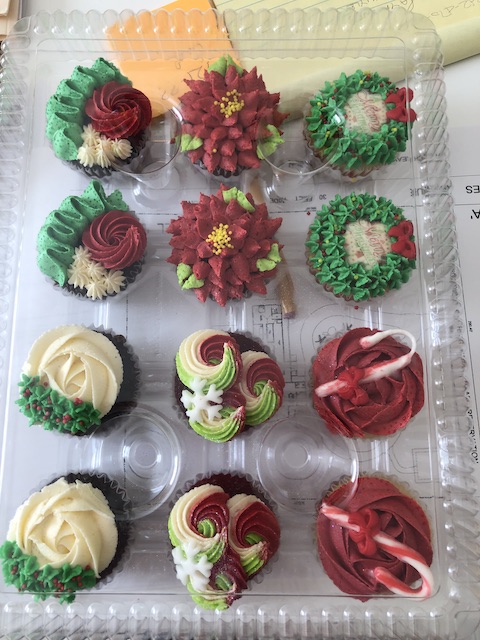 See you on the other side of all this ! Merry Christmas ……