And just like that it's August already – anyone else astonished to find that we are in to the eighth month of the year ? Well the latest news is that Bob's operation is delayed for at least another week due to Covid running rampant through the hospitals in Nassau … It is not ideal to have a delay but better that than him finishing up with Covid – of course you can still contract it even when you are fully vaccinated. So we take it one day at a time, being mindful and careful and Bob being really good about wearing his neck brace.
As I have told you my sister is here and that has been a huge support and comfort to me – on Sunday we cooked a lovely roast chicken dinner together – so much easier and so much more fun when you do with a Bloody Caesar in you hand ! Of course we all ate a little too much but that's what Sunday lunches are for – right ?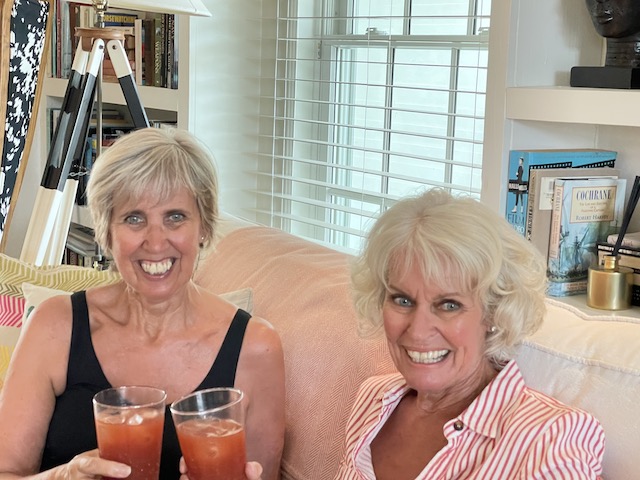 Last week we had a small thank you party for the teachers of the Educators For Eleuthera Summer Camp. We had it outside at Bacchus Fine Foods . Angelika and her crew make fabulous pizzas so we enjoyed plenty of those along with fresh salads and the tastiest homemade turkey empanadas – we only stayed a relatively short while but everybody stayed on until around 9.30 – curfew at 10pm here remember – so those wild late night rave ups are on the back burner for now ! Well we did start at 6pm !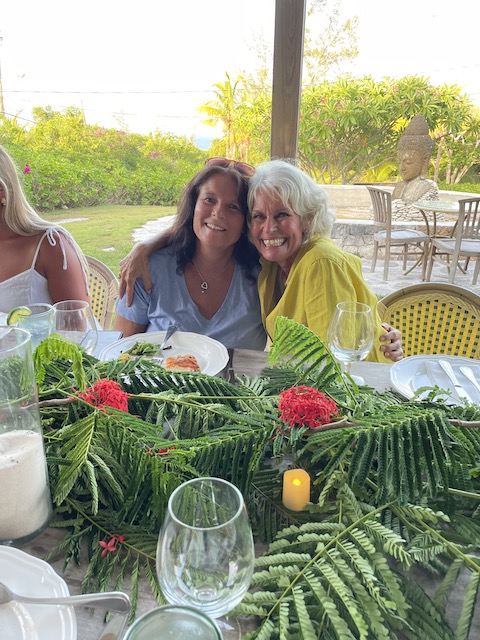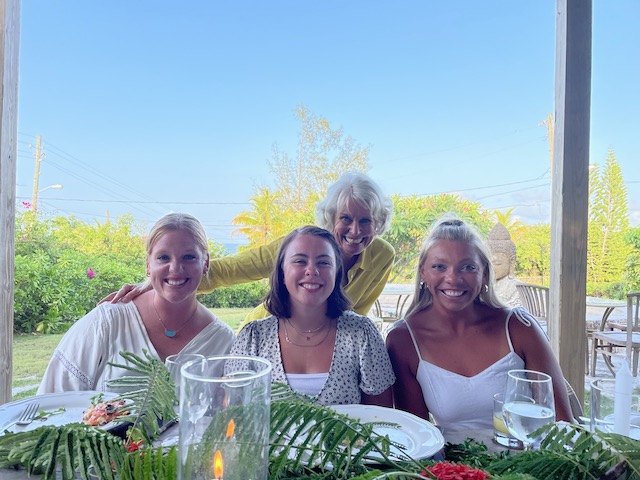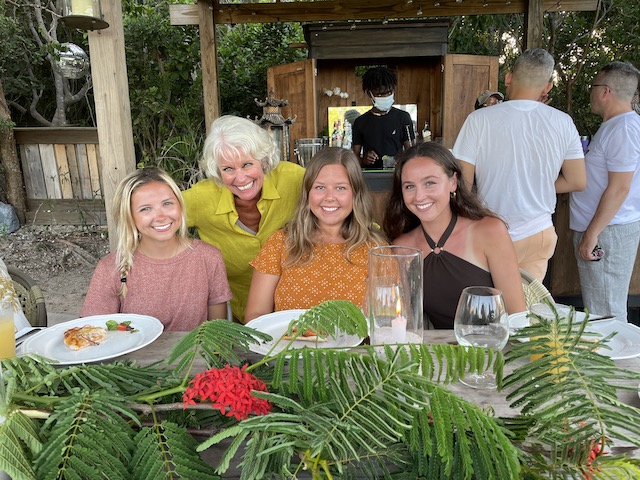 Rudge is on a bit of a diet at the moment – Dan very kindly took him along to get his annual booster injection at the vets in Rock Sound along with Rufus and Xena. When he got weighed he was 70 pounds – 20 pounds more than his brother Rufus – that was a big shock. He has begun to look a bit stout – too many snacks and treats from all and sundry – so I have cut down a bit on his food and he doesn't seem to have noticed. It is still wolfed down in no time at all so let's hope it slowly begins to return him to the lean, mean doggy machine that he was before.
Work is continuing at Sprawling Towers – the framing for the interior stud walls is up so it is a great delight to have actual rooms to walk around in. Bob and I visit the site every afternoon after the crew have left and visualize how life will be in the new place. We both feel that we know it really well as in our heads we see it furnished and finished.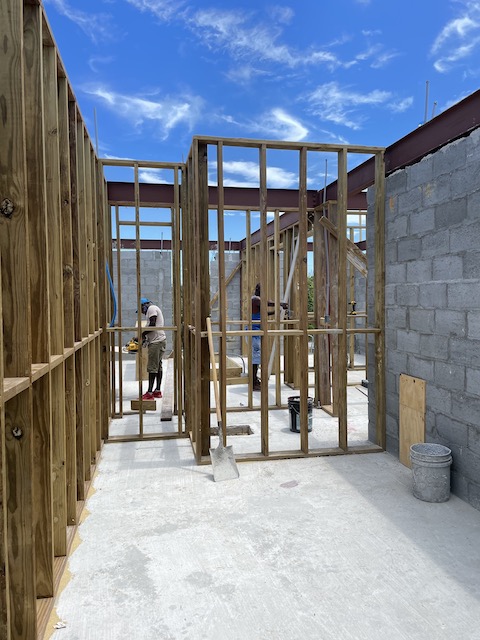 Bob's studio has had the slab laid – just waiting on the steel frame to arrive to actually get it looking ready for the block work. We did the same ritual with the stones cast into the concrete pour – so we have all the same qualities for a very creative space where Bob will be sculpting and painting.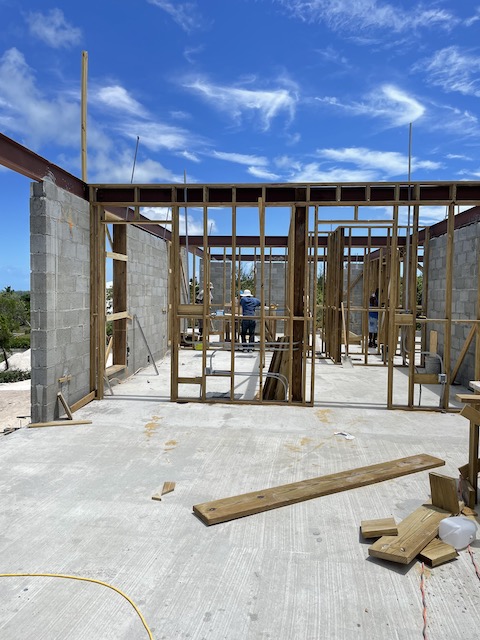 It is a challenge in construction at the moment as the supply chain has a lot of hold ups and delays not to mention price increases but we are plowing on and doing the best we can…..