This week I am actively feeling gratitude for what we have and what we can do while we are lockdown in The Bahamas…… Over the long Easter weekend we were on a total lockdown – confined to our homes and gardens – but then from 5am on Tuesday morning we were allowed to go out to shop and to take an hour and a half exercise – including a walk on the beach.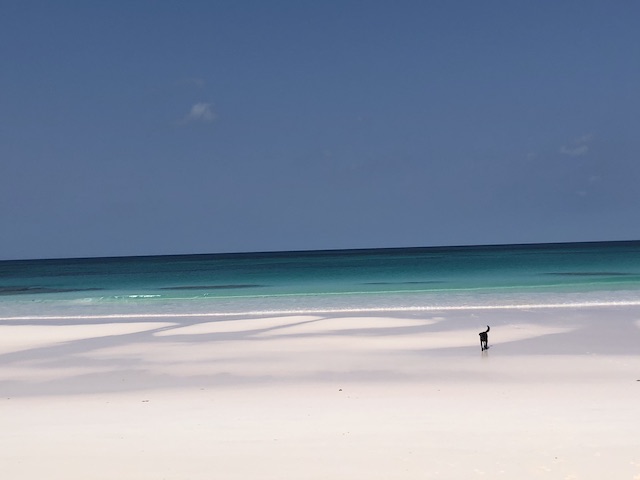 So not only was I feeling a real sense of gratitude for that extra freedom but dear Rudge was too ….. And Rudge and Ceci are 2 very special members of our family that both Bob and I are very grateful for. Unconditional love – well as long as we feed them – and great entertainment are just 2 of their lovely qualities.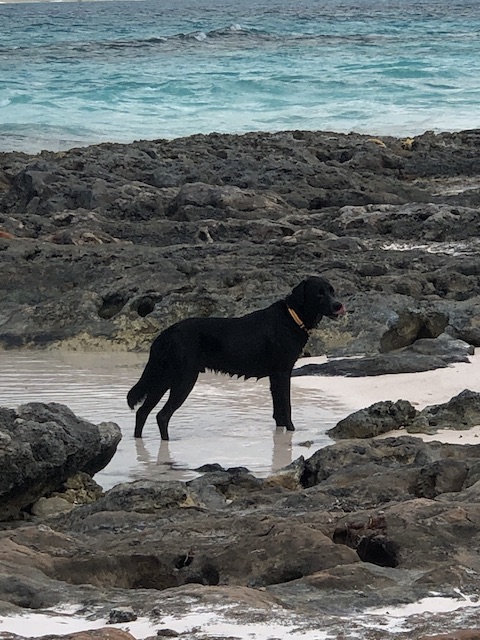 My next rush of gratitude came when I went out shopping after the boat had come in ! I bought fresh raspberries, grapes, blueberries, cauliflower, leeks, mushrooms and bread – all from Bacchus Fine Foods – so we are eating good fresh food with a terrific range of fruit and vegetables. So very thankful for that…..
The internet is of course a wonderful source of all sorts of information. I only read the news in the morning and the evening as too much bad news can very quickly bring you down. I found a wonderful podcast by a woman called Elizabeth Day – called How to Fail by Elizabeth Day. This particular episode that I am giving you the link for is her speaking with a man called Mo Gawdat and is about how to cope with anxiety in a time of Coronavirus.
The concept of How to Fail with Elizabeth Day is about recognizing some of our failures in life and examining what we learned from them – and how they lead to all manner of things that we never could have expected. I think that may be especially pertinent as we go through this time. So very grateful for all that can be found on the internet to make us think and broaden our knowledge base – not to mention things that simply entertain us !
At the moment we still have supplies of San Pelligrino sparkling water – this was one of the things I wrote about in one of my first blogs nearly 6 years ago – we both love this water and it is a daily source of joy to me when a pour another cool glass of it – so very thankful that I can still do that.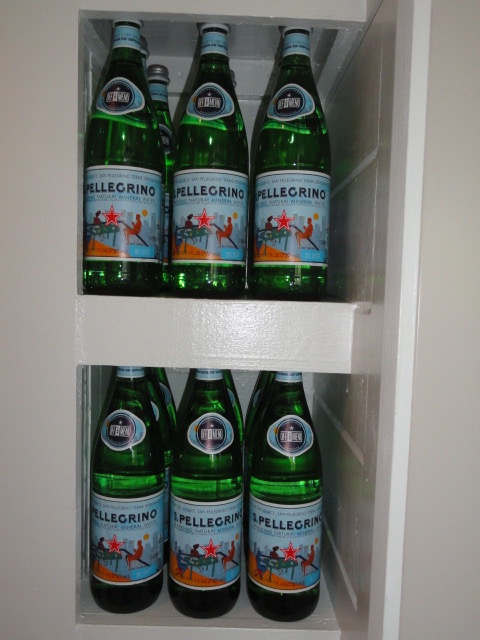 I am hugely thankful to the people we have around us here on island as well. We have managed to get a team of workers who will rally round when we have a problem. Plumbing issues seem to be the order of the day at the moment – on Easter Monday Tops was without any water – and they have 20 month old little girls so it was not something that could wait until the next day. I had to call the police and get permission for Dwayne from Palmetto Point to come and sort things out. He came and fixed what was actually quite a big problem without any fuss – such a star.
Then the next day the water pump gave out at my Mum's house – can you believe it ?? The following morning Vernal and Dwayne sorted that one out – we had to remove the water pump from Fond Memories which has no-one staying there thank goodness and get it installed at Mum's. All done and dusted in a matter of a few hours – so feeling very grateful to all concerned who fixed these problems….
So here is my list of things that I am so grateful for – first and foremost my lovely husband Bob – I can't think of anyone I would rather be holed up with during lockdown. Freedom to take a walk – with our dog Rudge and Ceci who often will accompany us on a walk around the garden …. Good fresh food – so important and it lifts my spirits when I open the fridge door . San Pelligrino water. The internet. And finally and most importantly – people – friends, colleagues , family and sometimes complete strangers.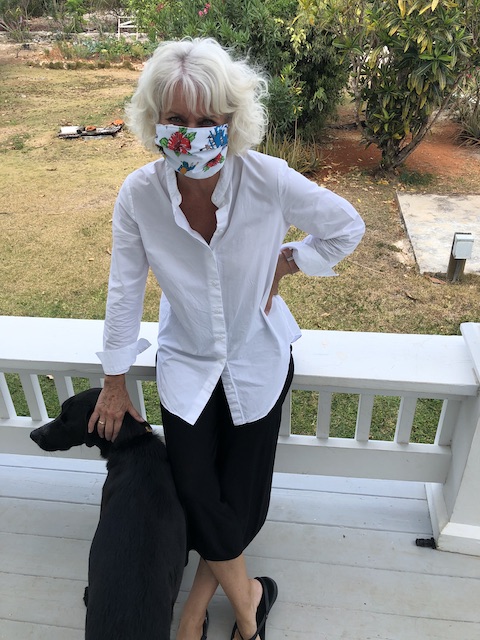 Take some time and make your own list – even if it is just in your head. Even now there is so very much that we can all be grateful for…..
Stay safe and keep well and please spare a thought for those poor souls who suffer a bereavement at this time – self isolation means no relatives visiting to comfort you – just a terrible situation……