How often have you said ' I wish I had more time to sort things out at home – or relax a bit more – or spend time doing my favorite things – well be careful what you wish for – right ?????
Wouldn't it be great to have something really exciting to write about – but instead here are more tales from Eleuthera in lockdown. The weather is beautiful which makes it a lot easier to bear – if it was rainy, cold and gloomy I'm sure we would all feel very differently. Our Prime Minister is a doctor as I think I have told you before and so he has taken a very firm and sensible stance on things. If the Bahamas tourist industry is going to be able to bounce back after this then it is necessary to have stringent measures in place to deal with the crisis as best we can……
The pharmacy in Palmetto Point has become a drive-in – as I discovered when I went to pick up a prescription for my Mum….. How many people do you think are asking for a Big Mac and fries as they collect their stuff !!!!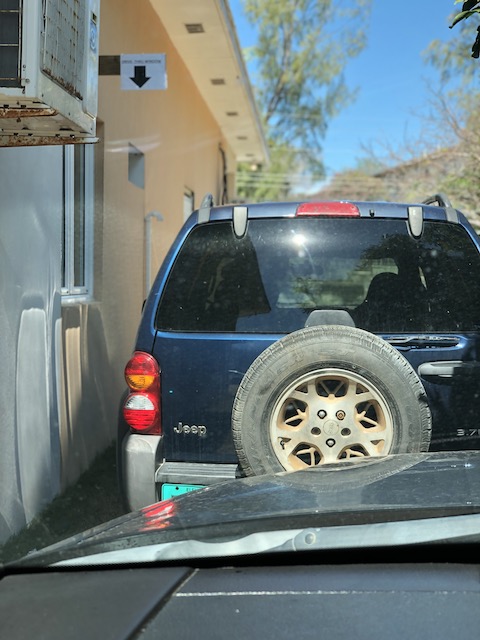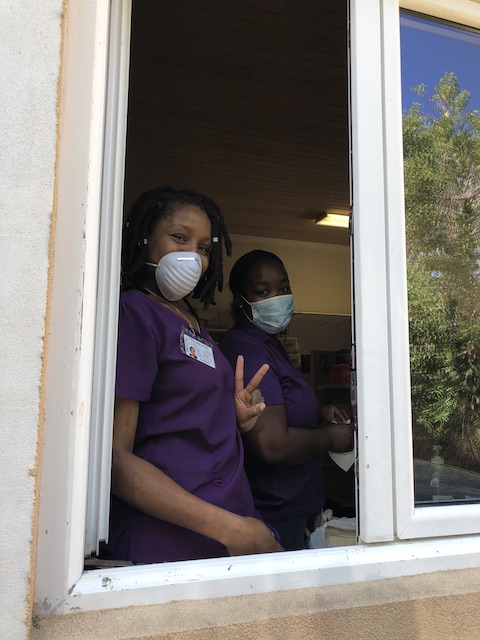 Personally we continue to have plenty to do up at Colman Towers -and it is lovely to have a project to plan for in the coming months. The last of the properties up here is going to be concluded some time this year – so I am planning kitchens and a lovely outdoor screened room. The property is a 2 bedroomed house with 2 studio cottages as separate buildings – ideal for couples who want to vacation together but retain some privacy as well. Plenty there to keep my mind occupied !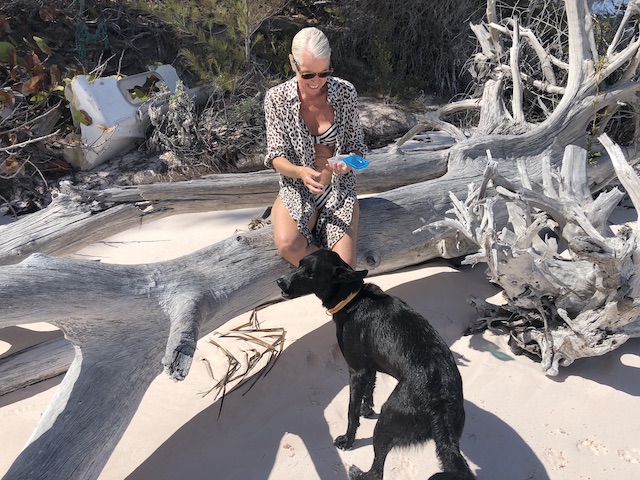 Over Easter we will be on total lockdown – so Rudge will not be too happy and I will be doing a couple of online workouts to substitute for nice long walks – not much of a consolation for anyone ……
I am taking my phone / camera to the beach when I can to capture a few blog shots – I even went up on our roof deck the other day to have a look around as it was such a beautiful day ……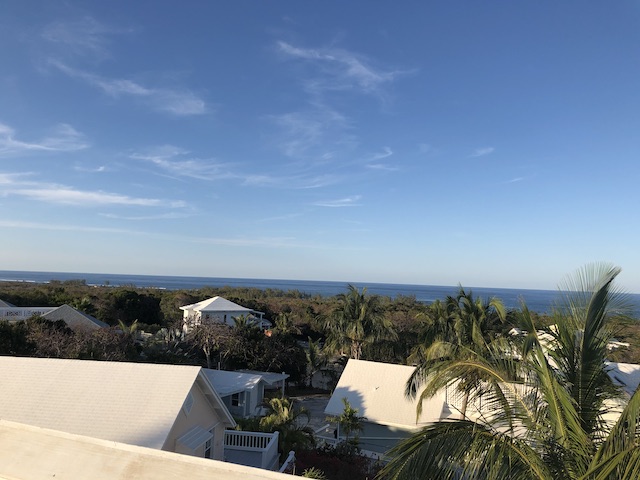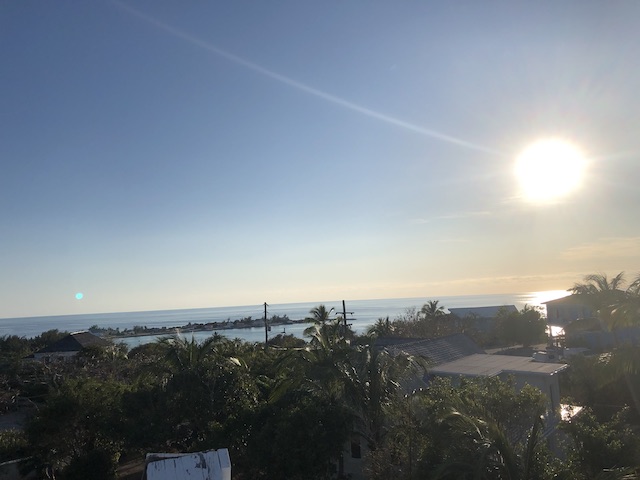 So keep on reading and watching things that inspire you. I am looking forward to watching James Corden's performance in One Man Two Guvnors at the National Theatre which has just been released on Youtube. It has great reviews and I know was very popular when it was on Broadway……
Be kind to each other, find things to be grateful for – oh yes – and don't eat too much !
PS Thanks to Michele Johnson of Buccaneer fame for the title of this week's blog !