Like so many of you we are trying to get back in the groove of working here in Eleuthera – not that easy eh ? Our office was closed for 2 weeks – which was great – but oh my goodness – trying to get organized and caught up again is a nightmare.
Anyway – it will all get done in due course and the trick is not to get panic stricken – right ?
We spent New Year's Eve tucked up at home – on the sofa watching – It's a Wonderful Life – crying all the way through it and then in bed by 9.30. Perfect and just what we wanted as we had been so sociable all through the holiday ……
We took a very brief trip to Fort Lauderdale just after New Year which had a few highlights for us. We had another sensational meal at Valentino Cucina. I had the most divine beet risotto with a tiny touch of Gorgonzola in it and topped with crispy shallots. That was the appetizer then I once again had tagliatelle with fresh shaved truffle – fabulous ! Bob had the big eye Tuna carpaccio with lemon vinaigrette and a sprinkling of caviar – also so delicious. He followed that up with sweet potato tortelli cooked with spinach and bacon. He said it was sensational …… We shared a desert – well it would be rude not to. No trip to FL now is complete without a meal at our very favorite restaurant……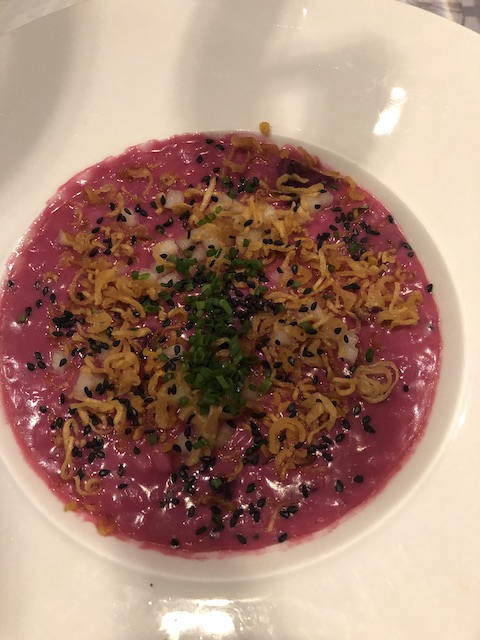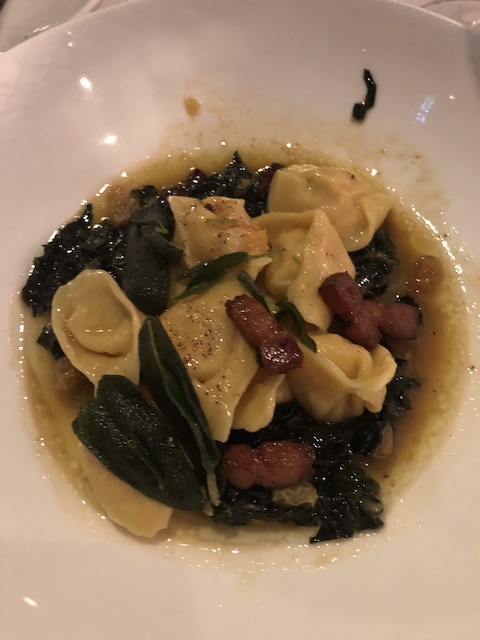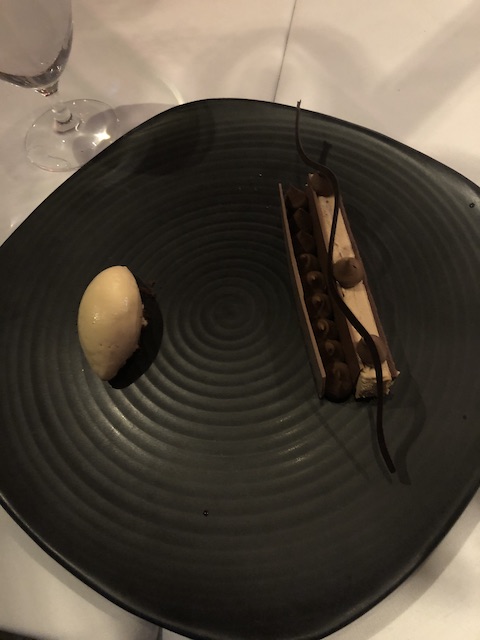 I also want to give a mention to a fabulous dry cleaners that I found – through research on Google – of course ! – it had very good reviews and I wanted somewhere I could entrust with my party coat ! It was a little the worse for wear after the party – a big makeup smear on the shoulder needed removing ….. Anyway Handcraft Custom Dry Cleaners in Fort Lauderdale did a fabulous job -all the reviews were right – wonderful customer service as well as excellent dry cleaning. The business is run by 2 brothers – Dean and Chris and they could not be more helpful or charming. If you need something special cleaning then they are the boys …. Of course I will be taking all of our dry cleaning there now as we do not have a facility on the island that does cleaning…..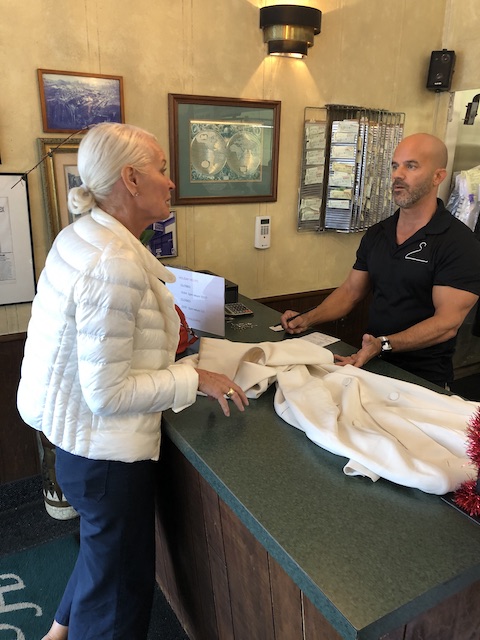 Now back to food again !
We have had a couple of great lunches at Bacchus Fine Foods – take a look at these pictures – one is of the Mediterranean Platter – and the other is a sensational sandwich – goats cheese and fried mushroom – highly recommended …..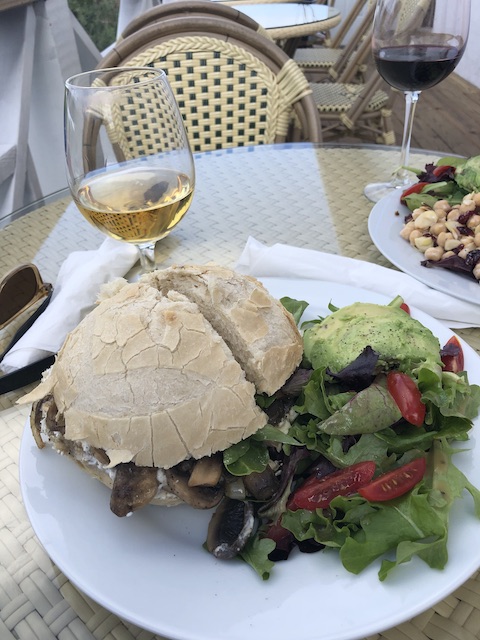 And so on we go with January – Bob and I are trying to eat a lot more of a plant based diet ….. No meat or fish whenever it is possible and next to no dairy. We watched a very interesting documentary on Netflix called The Game Changers – it is about top athletes who only eat a plant based diet – very impressive and inspiring – do check it out…..