Plenty to write about this week with news of Hurricane Isaias, more lockdown and the grand unveiling of our screened garden room….. So last Thursday and Friday were spent putting everything away for the impending Hurricane Isaias – which thankfully seemed to dissipate during Friday night and left us just with high winds and plenty of rain. We dodged another bullet – such a relief because the thought of hurricane damage on top of everything else was too much to take in.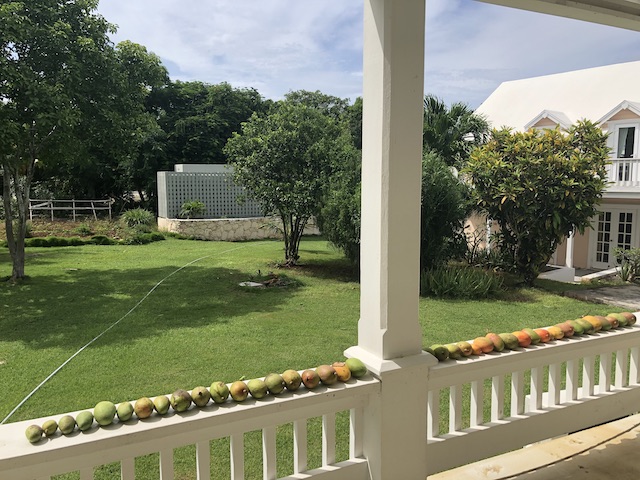 Of course it is very early in the hurricane season – so there will plenty more brushes throughout the coming months I know. But for now much gratitude that we were spared on this occasion.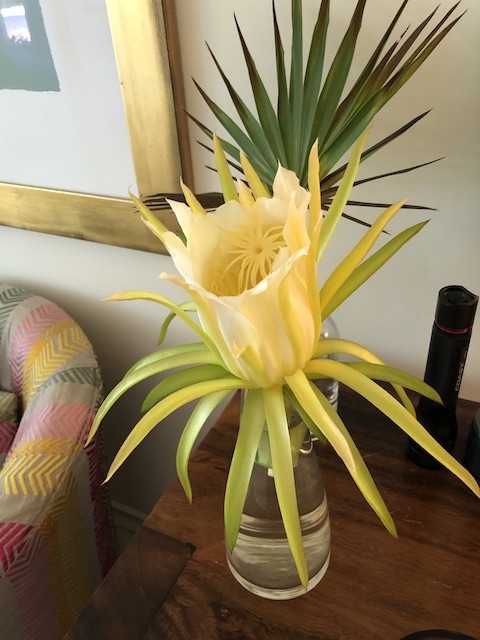 There has been another big spike in the number of Covid cases in New Providence and Grand Bahama – so the PM has decided to make lockdown way more stringent. Shops and banks will only be open on Monday, Wednesday and Fridays for at least 2 weeks. All restaurants are totally shut down – not even takeout – so get those recipe books out again ! It is difficult with a group of islands – they all have different circumstances – but all are treated the same. It is too complicated to have different strategies for different islands – so here we are again in lockdown. Construction sites can continue to work on – so for now we are still operating. We have to take it on the chin and do the best we can…..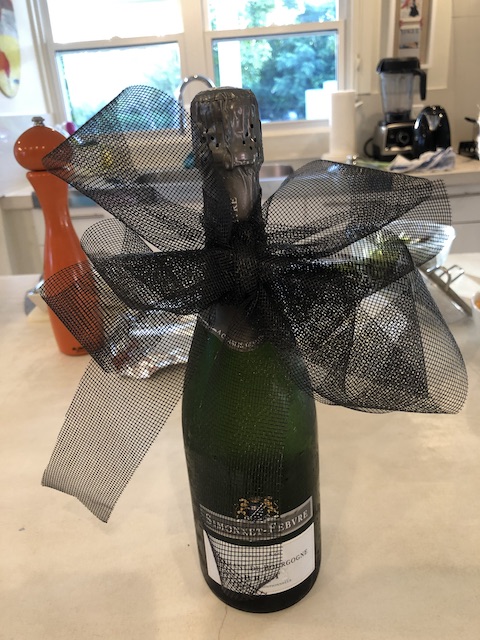 And now finally I can reveal that our screened garden room is fully operational – in fact I am sitting in the garden room writing this blog. It has taken a while to get it finished – but it is finally done – apart from hanging the outdoor curtains. We first used it to eat our lunch on Saturday – bacon sandwich for Bob and a fried egg sandwich for me since you ask ! – but the real celebration was a couple of days later when we had drinks and supper out there with great friends Nancy and Clemens – the sofas are comfy – the fan keeps a nice breeze going and it is a really lovely space. I know it will get plenty of use…..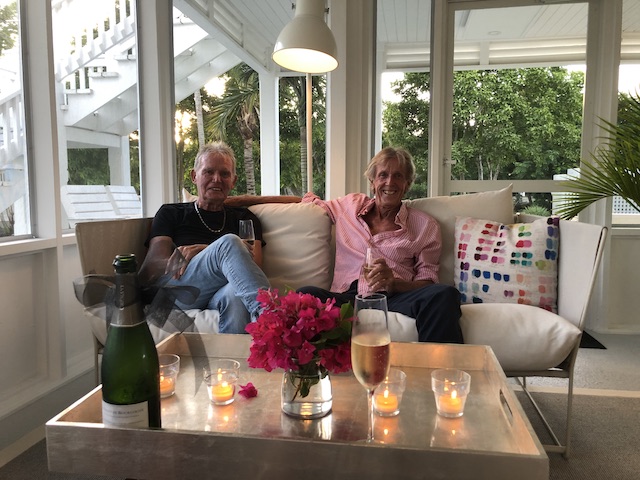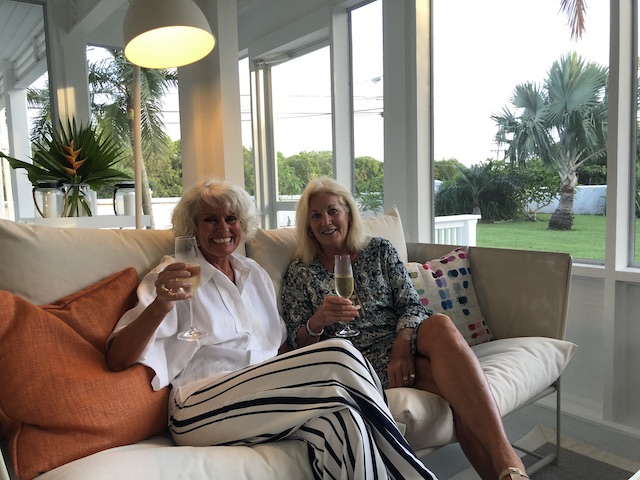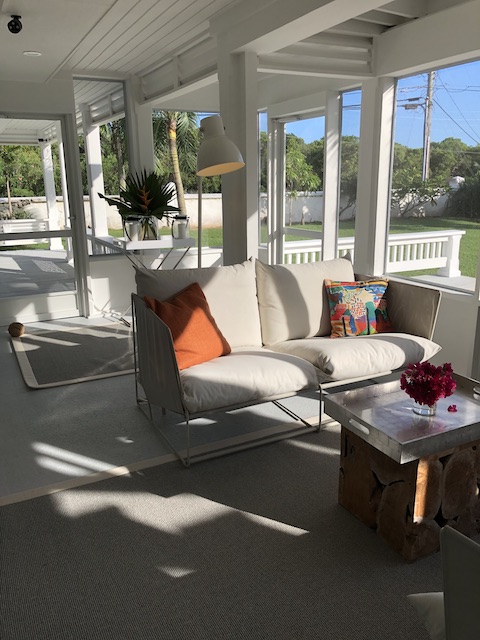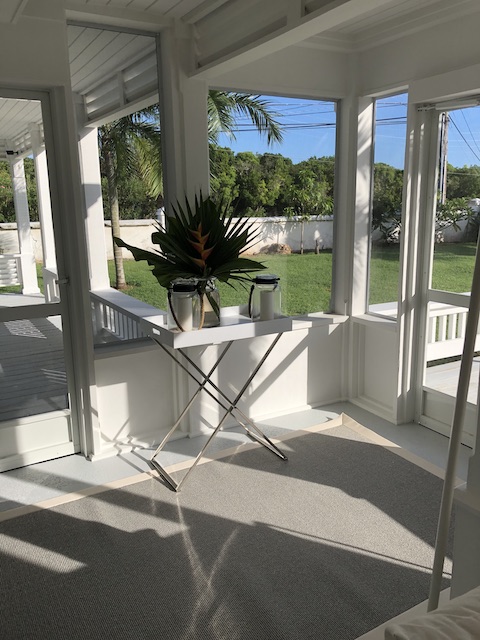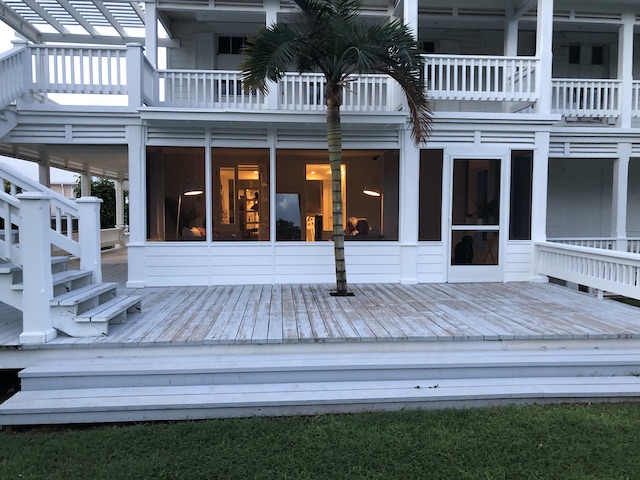 So a few things as always to be grateful for – our lovely new room, and some more time to spend out there while on lockdown, the mangos , the hurricane dissipating and the strength and grace to continue on through these testing times ….. Stay well and healthy and look for the silver linings that pop up….