This is my favorite time in Eleuthera – the Special Olympics Bocce Tournament – the time when teams from 5 islands of the Bahamas get together for some serious games of Bocce and some serious fun as well !  The last 2 years there have been 4 islands competing – but this year Exuma joined the tournament with two chaps who did very well……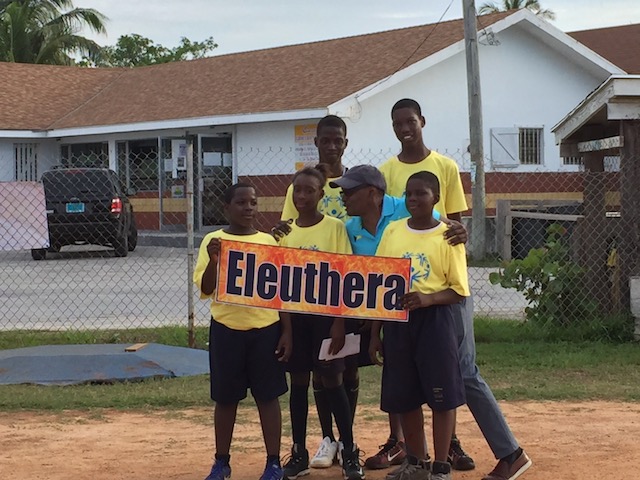 It all started on Friday afternoon at the marked out Bocce court in the centre of Tarpum Bay. The weather was against us – plenty of very heavy showers – but then it cleared up and the singles competition got underway. The Hon. Desmond Bannister – the Minister of Works – came to speak at the opening ceremony , and he made a really lovely speech. He addressed it directly to the competitors – it is rare that a politician doesn't slip into political mode during a public speech – but he didn't. He was funny and relevant and did not patronize in any way – really very inspirational and joyful !!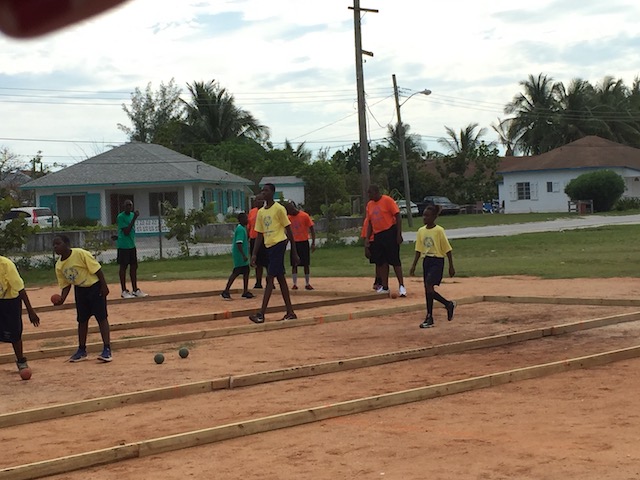 It poured with rain overnight and also on Saturday morning – the court was flooded – but Bahamians are very resourceful – and a new court was marked out between the 2 buildings were everybody was staying.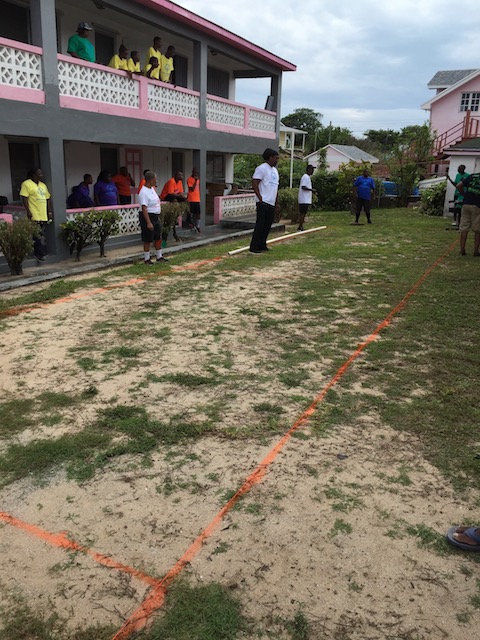 So the doubles competition followed by the team matches all got played – slower than was expected because there was only one court instead of 3 – but as you can see from the pictures there was a grandstand setting !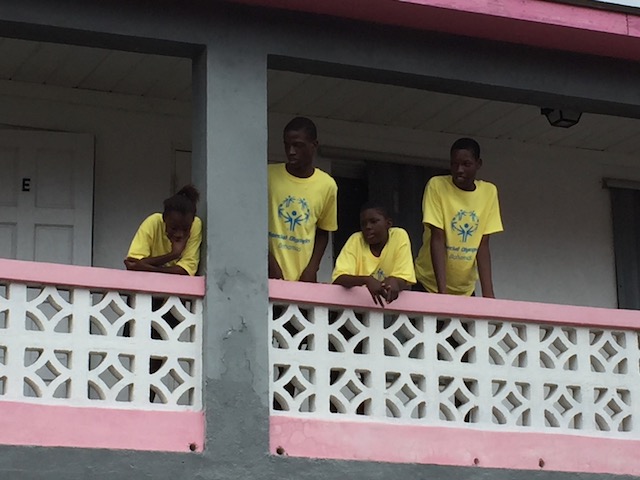 The reason I love this tournament so much is because it is such a joyful experience – that is not to say that there is not fierce competition – there is ! And not everybody takes not winning in their stride !  But the dedication of so many of the people involved and the camaraderie between the athletes is a joy to experience.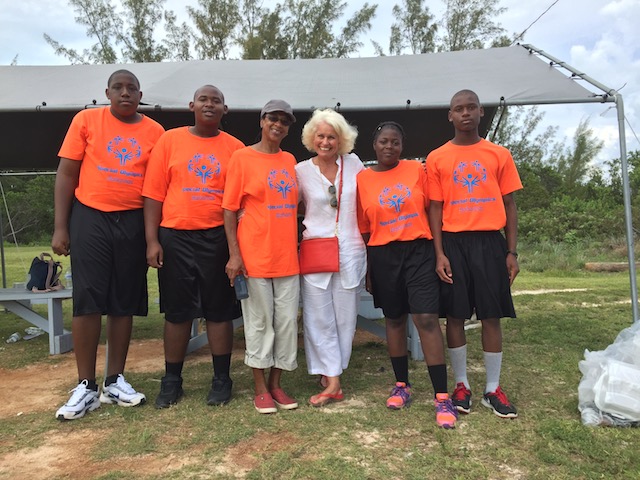 Substantial funds were raised this year by various people – the fantastic Tony Crean – who is the major driving force here on island for the Special Olympics managed to secure most of it. Many of you will remember the UK band called Hot Chocolate – they had a big hit with – 'You Sexy Thing ' in the late 70's. Errol Brown – the lead singer – moved to Nassau and died there in 2015. He and his wife Ginette had set up a children's charity – Tony met up with Ginette in Nassau earlier this year and she made a lovely donation to the event. Many thanks to her and to SH – you know who you are – as well as PF for pulling the major donation out of the hat !  So many people who want to remain anonymous !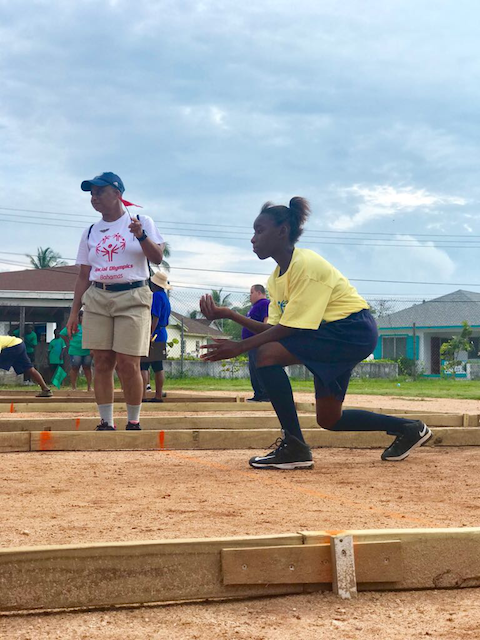 So there we are – Special Olympics brings together a group of people who can excel in their chosen sport. They experience being together with other competitors of varying abilities , they compete, socialize , have fun, dance and generally have a great experience. I am so happy that I have become enmeshed in the whole Eleutheran experience of Special Olympics – once in you can never leave it behind ……. Sounds a bit like Hotel California  – come on – the Eagles song – do keep up !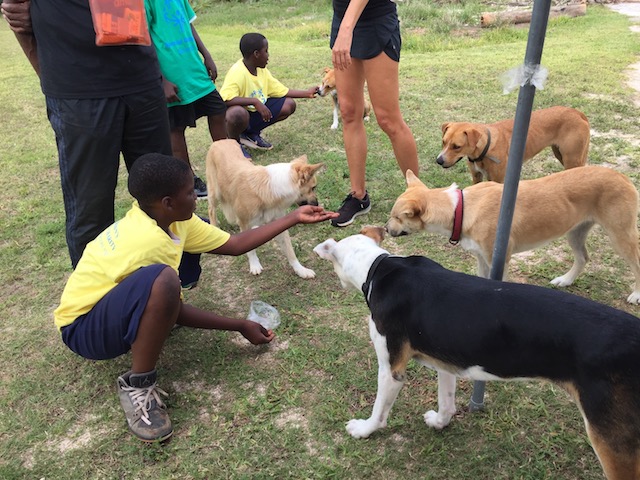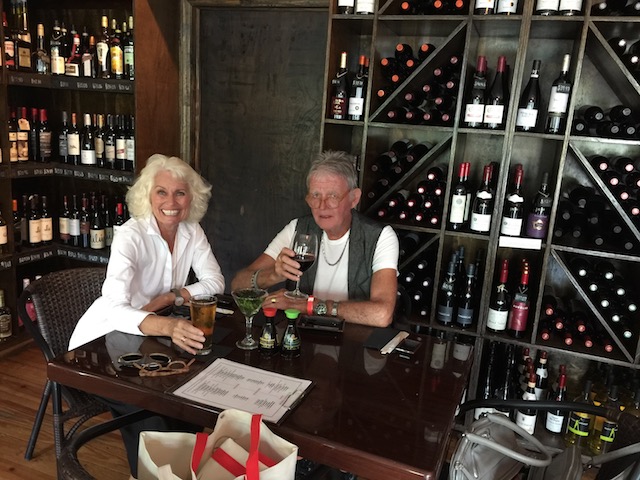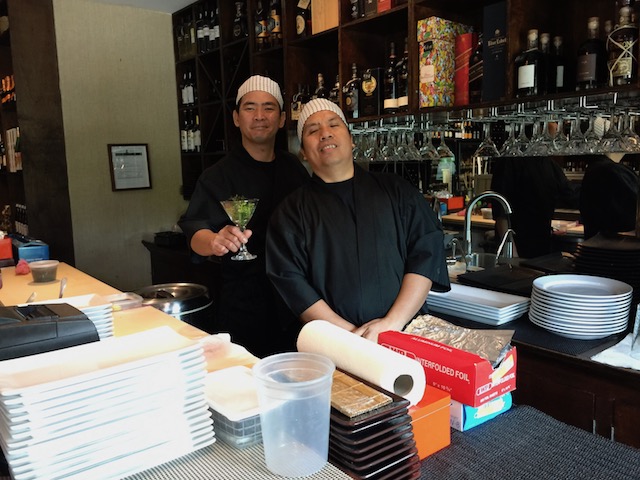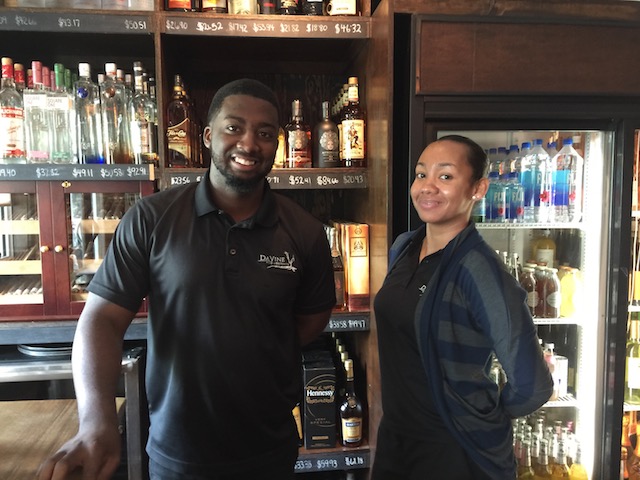 Coming up next week – we are on a trip to New York – lots of new experiences – very excited !
And finally – another great meal with Dan and Larry on the Cay – really yummy food and terrific company …….