So here we are opening up again in Eleuthera after a 3 week lockdown. Absolutely no inter island travel – although charter flights can still bring people in from the US – as long as they have a negative Covid test done within 5 days of arrival – and then they quarantine for 14 days. But it is great news for the island – restaurants can open for takeout and outside dining and all other businesses can resume as well.
So at the first opportunity Bob and I hotfooted it round to The Buccaneer for lunch – such a treat – vegeburgers with lovely homemade buns – they tasted extra good after 3 weeks of lunches from home !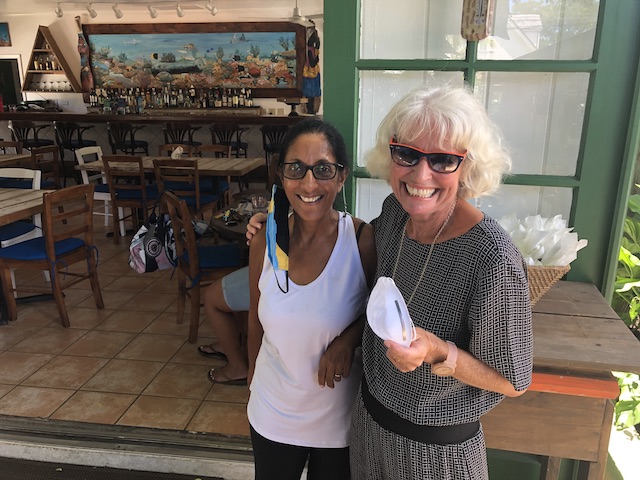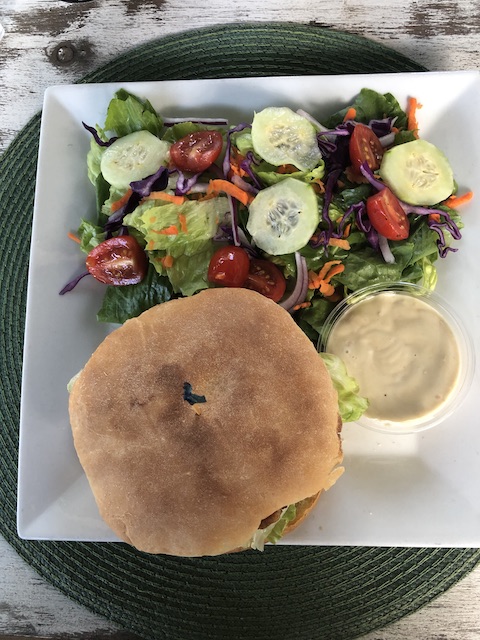 The liquor stores are open for curbside pick up – hooray – and people on island can resume work and try to earn some money again.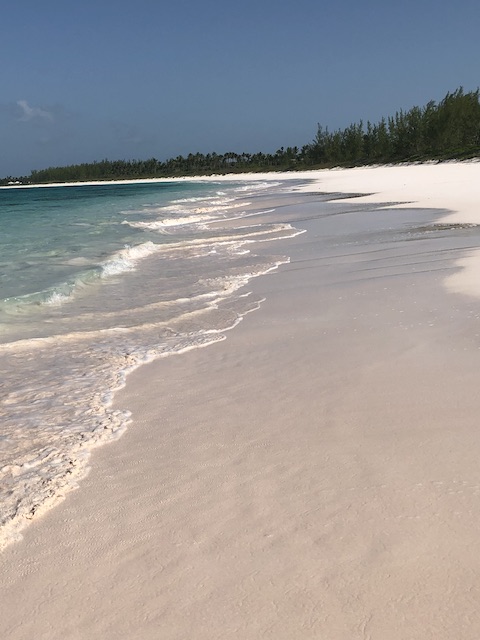 The economics of the pandemic reach far and wide – on this island and throughout the world – so on we go with small careful steps trying to find our way through it all…..
So on we all go – making the best of the situation and trying to keep a sense of perspective about it all. As Mary my Mum reminds me – nothing is being rationed as it was during the years of the second World War – nor are we at risk of being bombed out of our homes – so we still have a lot to be grateful for. Especially here in the Bahamas where we enjoy a beautiful climate and beautiful beaches….
Being able to freely use the beaches again is a wonderful thing – hardly any footprints in the sand and the dogs are free to run around as they please – but funnily enough when Dan and I took them down to French Leave Beach the other day after a short run around sniffing at anything of interest they lay down on the sand and watched us as we bobbed about in the waves !
As usual I will tell you all to stay safe, be kind to yourselves and each other and be thankful for those moments of grace and beauty that lift your heart …