This week there is plenty to write about – summer camps, lovely lunches and Happy Independence Day all here in the Bahamas.
So first – the summer camps. This week I went to see the summer camp being held at Haynes Library. The theme of the camp is around the world in 30 days – six weeks of camp – get it ? It is being run by 6 fabulous graduates from West Chester University – they are all teaching staff who came here under the program set up and run by the amazing Dr Claire Verden. They are all here as volunteers and are doing an inspiring job.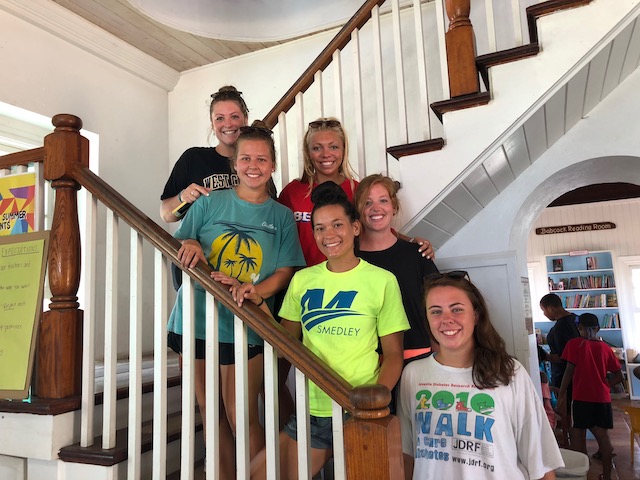 Each week they study a different continent – and each day a different country within that continent. They are using dance, music, arts and crafts as well as the literacy program to inspire the students – aged between 5 and 12 years old – and to broaden their knowledge of the world. I think it is a spectacular program and I visited the students at the library while they were making junkanoo style masks to celebrate Independence Day – which is July 10th here in the Bahamas.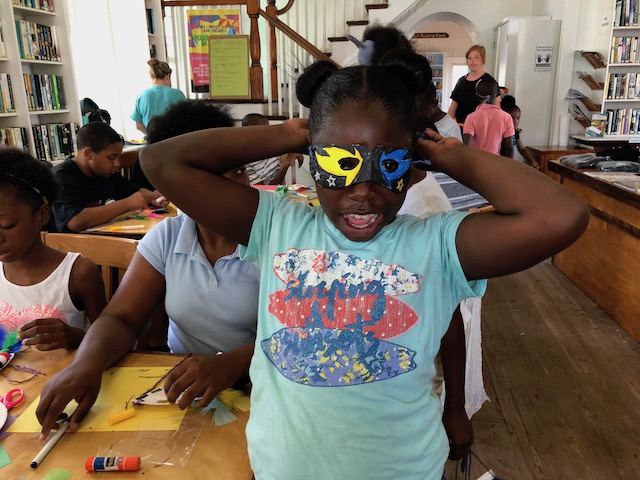 The enthusiasm and dedication of these teachers is admirable – giving yet more to a community that they have already given generously to. And the children are clearly loving it ! So a huge thank you to Dr Claire as well as Hannah, Julie, Marissa , Morgan , Ally and Briana.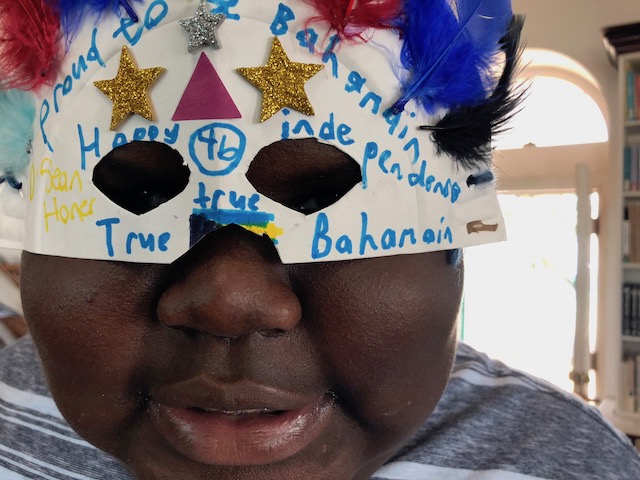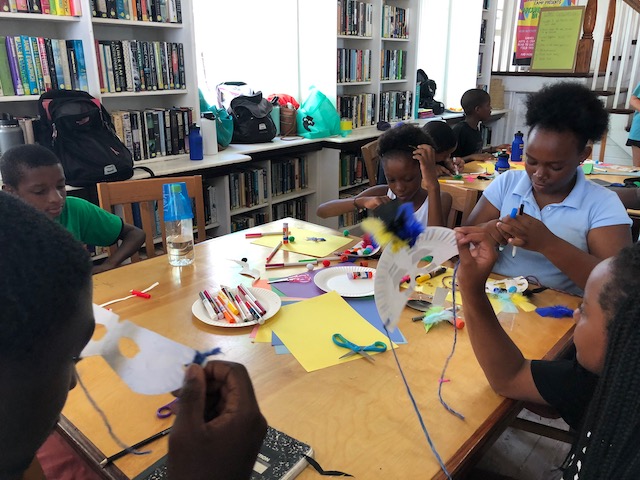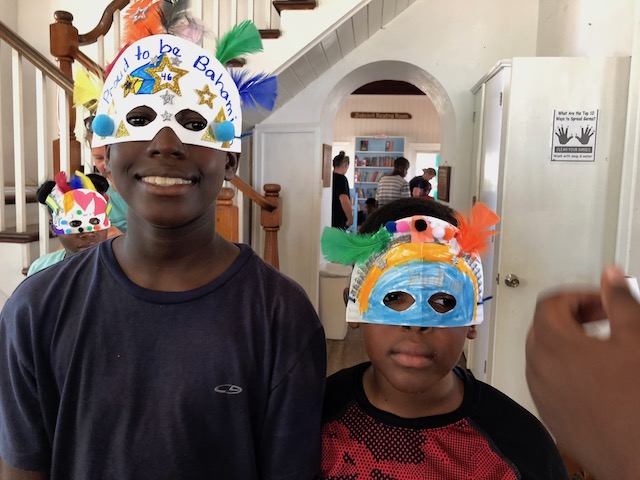 Last week Bob and I took a quick trip up to Spanish Wells – I had to get a quick clean at the dentist's there. Great job by the way ! On the way back we stopped for lunch at The Surf Shack in Gregory Town. It was so darned good …. We both ate the same thing – tequila shrimp sandwich with fries and shared a watermelon and golden beet salad. It was one of those lunches where you really savor every mouthful and don't want it to end – so good.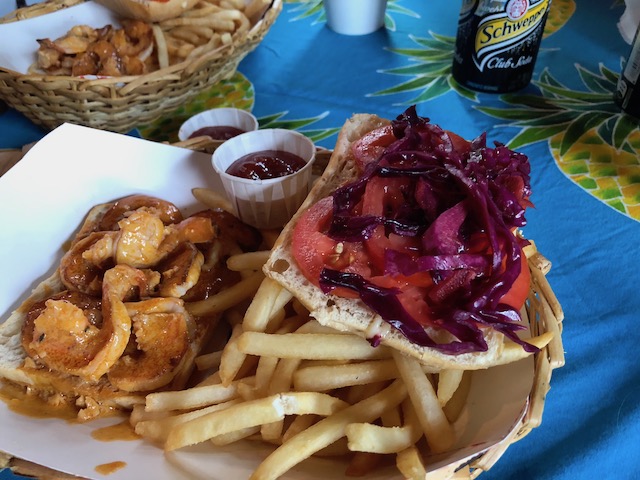 The quirky setting is such fun and the AC in the interior is more than welcome on these HOT HOT HOT days ….. Do give it a try if you are in or around Gregory Town.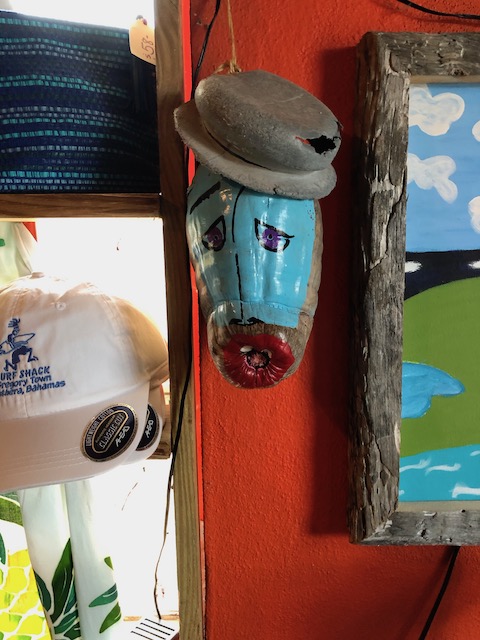 So there will be celebrations on Wednesday – the day before you read this – but Bob and I are traveling that day to FL for him to have his second eye surgery – so no reporting on the celebrations ! Only our own …..
This time we are flying from North Eleuthera into Miami – I will report on how well it all goes.