So summer is drawing to a close in Eleuthera – temperatures are still high and at the moment we are getting plenty of rain – but restaurants are closing, visitors are fewer and life goes on …..
School is back in session – so I had my first yoga class with the Exceptional Learners this week. Several of the students have gone on to other schools and we have a few new faces. So this coming term will be interesting – it makes six years that I have been teaching them – and of course them teaching me ! It is extraordinary for me to look back at the earliest pictures I have of the class and see how they have grown – I shouldn't be surprised I know – but I am amazed ……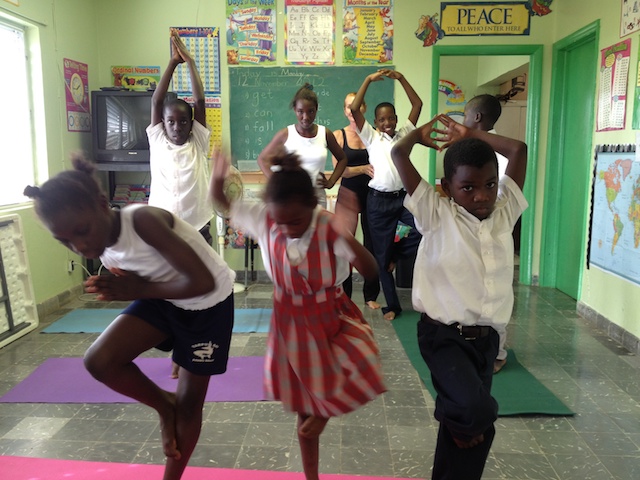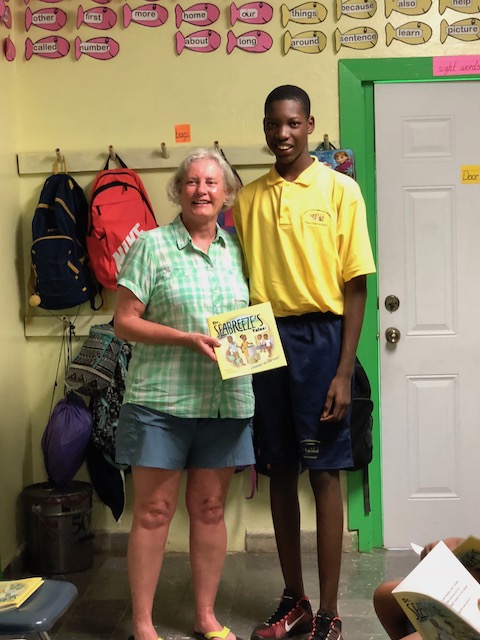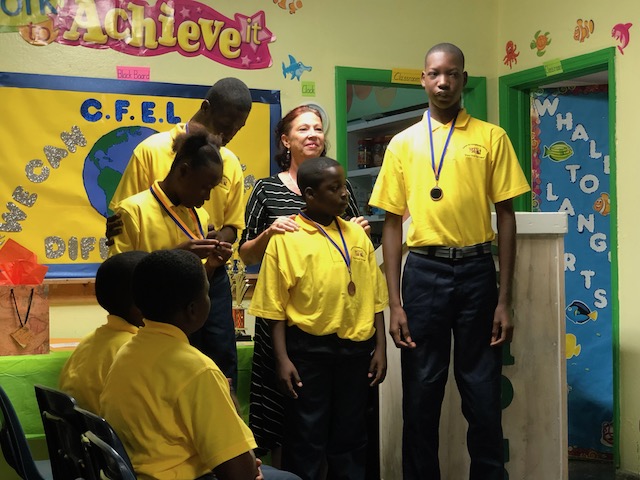 Tippy's closed for the season on Sunday September 2nd – and it may be closed through until the beginning of November. The Buccaneer has already been closed for a couple of weeks – as I mentioned before – so the choices are narrowing ! Da Perk cafe closes in a couple of weeks so we are making the most of it for some tasty lunches while we can.
Fortunately staying open through the next couple of months will be our big favorite Bacchus Fine Foods !  Also open will be 1648 at French Leave Resort. Sunset Inn will be open until the beginning of October then closed for the month….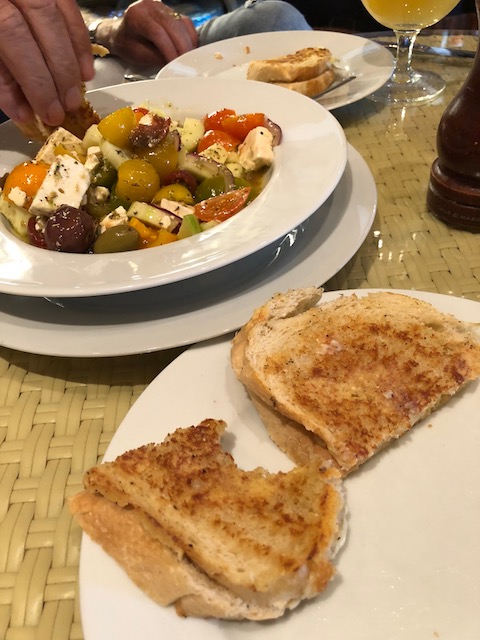 Great news just in is that Sweet and Savory – the food truck outside Burrows Foodstore – will be open from 12th September….. Always lovely to be able to pick up a tasty lunch from there…..
Dear little Ceci – the official Governors Estate kitten – got spayed last week at the vet's in Gregory Town….. None the worse for her ordeal she is skipping around the estate like she owns the place….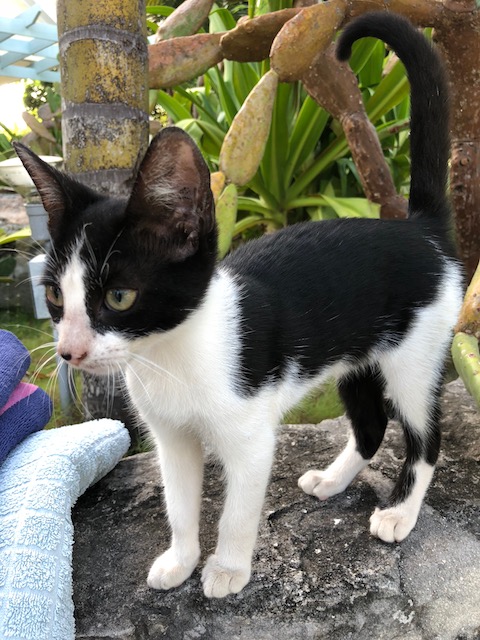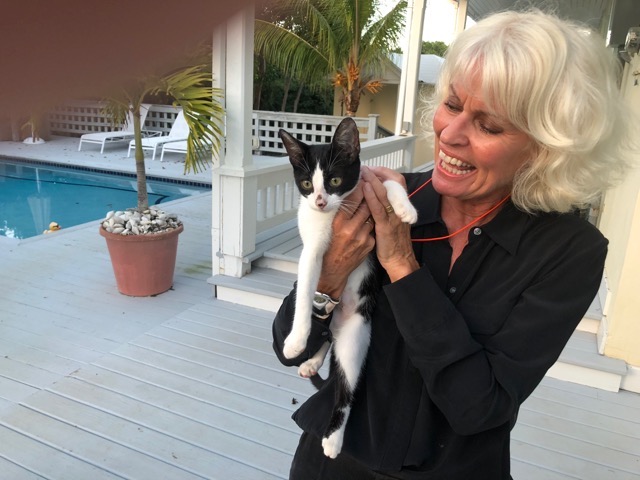 The beaches on the Atlantic side of the island are a mess ! – lots of seaweed has washed up and they look less than their best – but a few high tides will take it all away and they will be back to breathtaking…..