Starting this week with news that Colman Towers here in Governors Harbour Eleuthera is on the market. As I told you all earlier we are making big changes in our lives and building a new house a little further down the hill towards French Leave Beach – so we have put Buena Vista – as it is really called – on the market. Check out this link at Sothebys to have a look around the house and also the Peach House apartments which are included in the sale price.
It is not sensible to split the properties so it is one glorious package. Plans are well underway for Sprawling Towers – our beautiful new modern house and as we start work on it in 2021 of course I will keep you informed of it's progress.
On we hurtle towards Christmas – visitors are tentatively coming back to the island – the process of getting getting tests and travel visas is not that easy – but we are happy to welcome the brave souls who have negotiated the various websites and test centers to get the necessary documentation and are enjoying the island again.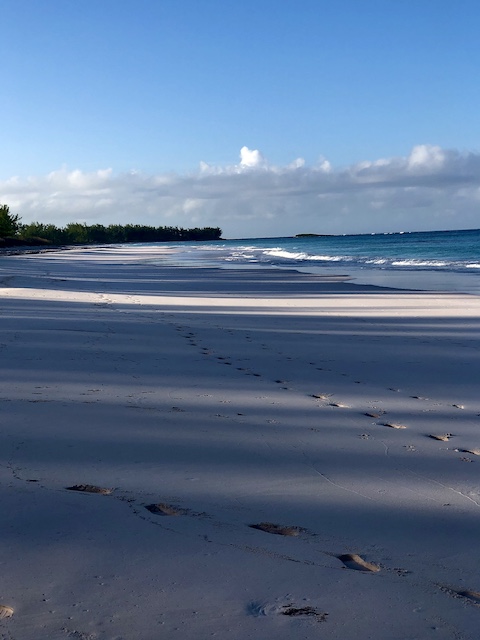 Bacchus Fine Foods will be well stocked when it re-opens on Monday 21st December – really looking forward to that. 1648 opens on the 18th December – the day that this is published – so hopefully we will be enjoying lunch on Sunday on the lovely outside deck there…. News of that next week.
Christmas decorations are appearing all over and I would like to show you the fabulous job our dear friends Nancy and Clemens have done at their cottage at the bottom of the hill here. Trees from Christmas lights, beautiful paper snowflakes made by Nancy and an amazing little Christmas tree made by Clemens himself using plastic spoons ! Wonderful creative ingenuity and talent – makes inflating a couple of Santas seem like the easy way out !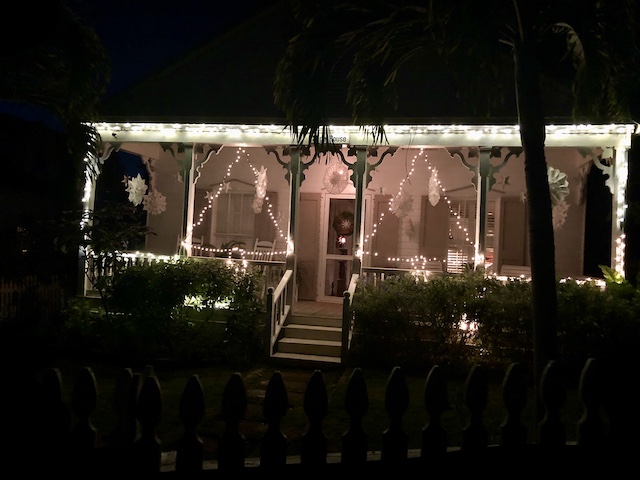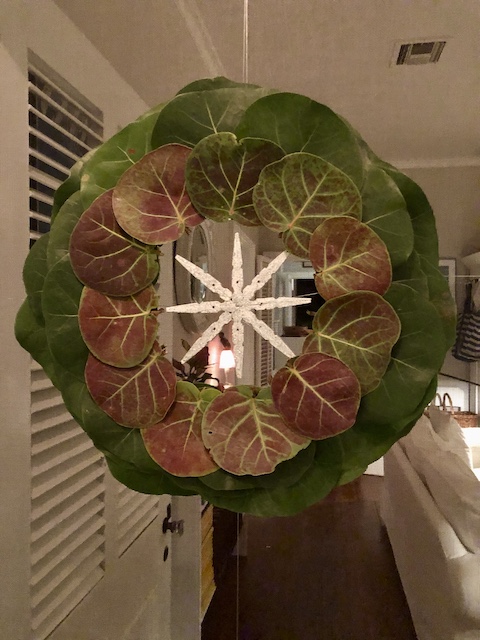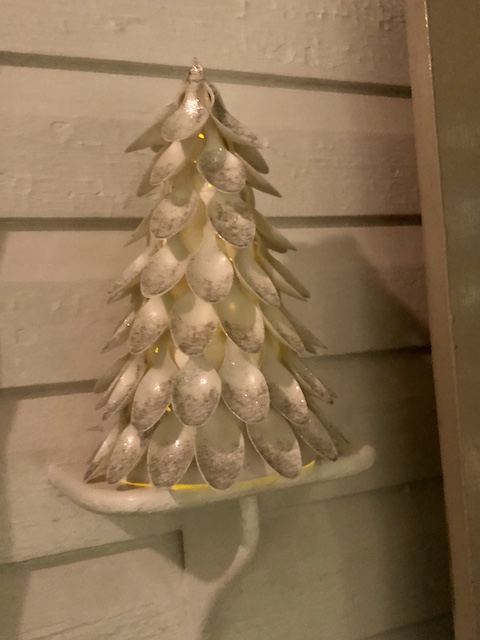 We enjoyed early evening drinks with them on Monday evening – admiring all the handiwork before heading off to a private dinner with Angelika Bacchus and Sandy and 4 other friends. It was our 26th wedding anniversary that day so we had some lovely celebrations ….. Thank goodness our big anniversary party was last year and not this one – right ? For once our timing was right. So just a couple of pictures from last year to remember what a big healthy party gathering looks like ! So many hugs and kisses with friends and family that night – who would have believed where we are this year.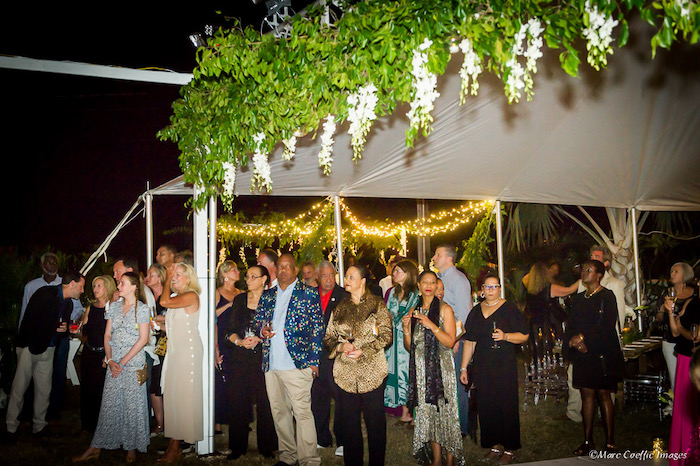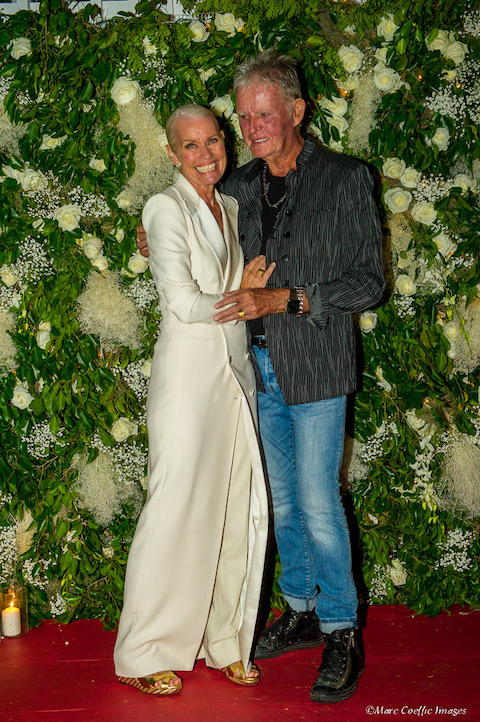 The dock was extremely full and busy this last Monday with all the goods people are shipping in for Christmas – lovely to see it bustling with pallets of goodies all over the place. This time next week we will need to be ready – but Christmas is coming whether we are ready or not !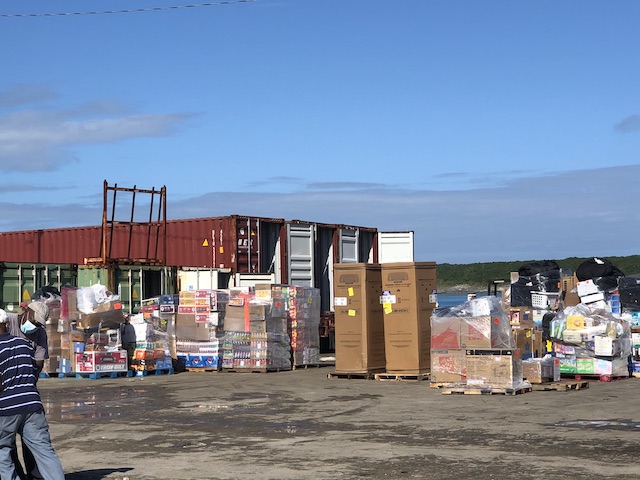 Again I repeat that it is important to remember that this may be a time of dread for many people – those who are alone, or sick or suffering depression – keep that in your hearts and do what you can in any small way to help them feel a little better. Sometimes all is takes to help is a kind word or gesture to lift someones heart. We all need that in this most bizarre of times …….
Take good care and stay safe – and get busy getting ready for the celebrations…..