Yes – just a bit of this and a bit of that this week here in Eleuthera. Nothing big to tell you apart from the fact that I  have it on the best authority that Sweet and Savory – Stephanie and Jonathan's food truck outside Burrows Food Store – will be open from Monday January 31st. Great news eh ? But remember it will just be for lunch – Monday to Thursday from 11 – 3pm. Plenty of people looking forward to this I know. Welcome back to the Mariscals- we have missed you !
Still keeping it in the Burrows family – the local artist Mr King has started painting the mural on the walls of the new Just For Your Convenience Store on the uphill in Governors Harbour. A picture here to give you a flavor of what he is doing. All painted freehand and not from a plan at all. All in his head he says and taking shape as he paints it out….. We can't wait to see the result…
On a different note – life here in the climate of the Bahamas is wonderful – we all know that. But when you live here permanently you become aware – painfully aware sometimes – of the toll that the climate can take not only on your home but also on your shoes !!!! Most of the time as I have told you before I wear Fitflops – I am not very keen these days on closed in shoes. But sometimes the weather can turn a little chilly and you need something a little more substantial. Well we have been having some pretty cool weather so I pulled out my Fitflop slip on shoes – and found that the rubber soles were granulating and disintegrating – and they are my favorites – of course now discontinued. And I found a pair of ankle boots – these were unworn for quite some time – where the uppers simply lifted off the rubber soles.
Now I know that you are going to suggest that I don't buy rubber soled footwear and it is good advice – but they are so comfortable what's a woman to do ?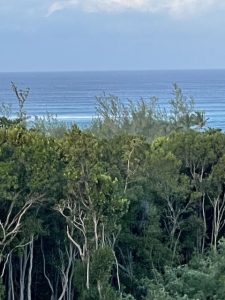 Do you find it frustrating to move on when your favorite beauty products are discontinued as well – I know Bob does. He is still mourning the Fudge hair product he used to use that went out of production several years ago. He claims that nothing has ever matched up to it in the dozens of hair products he has tried since.
My favorite shade of Mac lipstick was discontinued a while back and I am running low on the ones I found on eBay and paid a premium price for so I could begin the search for a replacement. Still looking ! And my Armani tinted moisturiser has been discontinued as well – just eking out the dregs of the last tube…..
So just a bit of venting and moaning this week in January and mourning the loss of favorite products and shoes. Well such is life – right ? – I had better get on with it and pull on my big girl pants and shut up !
The swimming pool at Colman Towers is now finished and full of water – so when we get back from our quick trip to Florida this week we can get started on the decking and screening around it and nurture the garden back from it's sorry state into a thing of beauty – hopefully.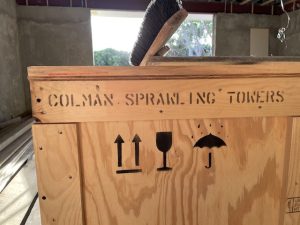 We have the glass folding doors installed at Sprawling Towers now – all the final tweaking and adjusting has to be done – but it is great to see them in place. The electricians are pulling wires and moving on with their work so I wander around the house opening and closing doors and imagining life in our new home – testing paint colors and dreaming of a full water cistern !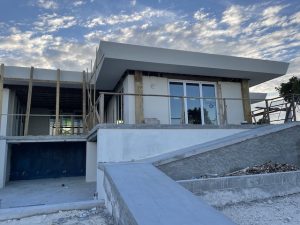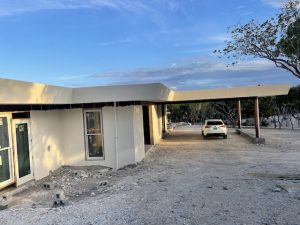 Full report next week of our trip to Fort Lauderdale in the land of plenty. Take care of yourselves and do continue to stay safe……