This is one of those this and that sort of weeks here in Eleuthera – the blog is made up of bits and bobs to share with you. The last 2 weeks were exceptional in the scheme of how things have been lately – something solid and positive to write about for you – but this week it is more of a hotch potch….
Firstly though I'm sure that you want to join me in wishing dear Michele Johnson – of Buccaneer fame – a very very happy birthday. And it was a landmark one – 60 !! But sixty these days means whatever you want it to mean – right ? It can be a time of taking stock and planning or it can be another moment in a life that is still full and filled with busy busy busy – but whatever it is a birthday is always a day to be celebrated in my book – and Michele's friends gathered around her to surprise her with a happy celebration of what a wonderful woman and true friend she is – the person many of us turn to whenever there is a crisis !!! Happiest of happy birthdays Michele – you are loved and respected by many people. Wishing you a good year ahead …..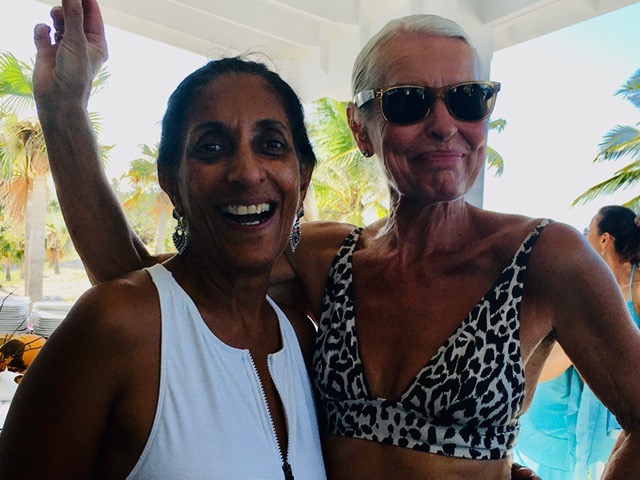 Now on to other bits and bobs…..
The island is opening up – this weekend we are fully booked in every single property – the beaches have been closed in Nassau and Grand Bahama over the coming Bahamian holiday weekend – Independence Day on Friday – so many people are coming over from Nassau to enjoy the beaches here. We continue to be vigilant – the wearing of masks in public is mandatory – and the cleaning policy in our properties is stringent – using cleaning materials shipped in from the US to be as effective as possible. Safety for all concerned – especially our cleaning staff – is vital if we are to keep this island the safe haven it still is….
Martin from the sailing school – see last week's blog – asked me to record a short voiceover for a promotional video about encouraging children all over the world to learn to sail. It has now been edited and I am so thrilled to have been a little part of this little treasure – click on the link here to view it…. Eleuthera Sailing Academy.…
Something else I want to share with you during these continually challenging times is a yoga mudra and mantra that I practice on a daily basis. It is called Courageous Heart – something I personally think we all need to develop at the moment – although this potentially is a lifetime practice – and guess what you don't have to get out of your chair to do it…. This link will show you how – scroll down to the part that says How to do Abhaya Hrdaya Mudra – follow the instructions and then when you have worked out the hand positions click on the Durga Mantra just below. Listen to it – then join in – chanting can be a very powerful experience. I hope you enjoy it as much as I do …..
Another thing I want to share with you is a fabulous new sunscreen for the face – absolutely vital here in the Bahamas and very important wherever you are. It was discovered by my dear friend Nancy – brilliant research ! – it is called Unseen Sunscreen by Supergoop. We bought it from Sephora online – click on that link to see it. It is factor 40 and most importantly for me it goes on unseen and leaves a great matte finish for my tinted moisturizer to go over. None of that weird ghostly look that you get with a lot of the mineral type sunscreens.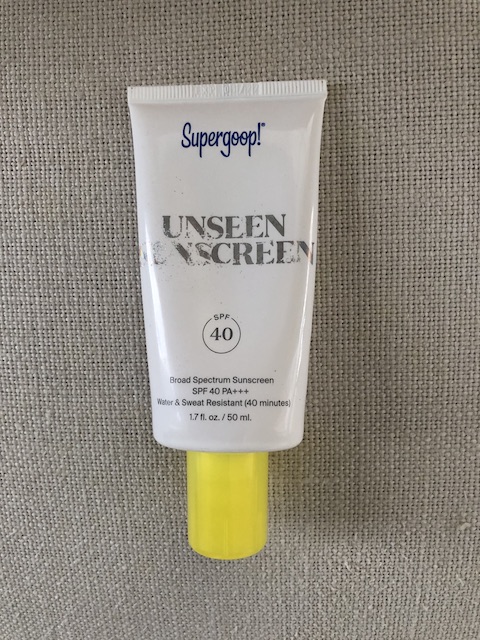 So that's about it for this week – continue to stay safe and another reminder to be kind and loving to each other – people are under a huge amount of stress at the moment – remember A Courageous Heart !!