This week I am happy to tell you about celebrating Bob's birthday and also the exciting new opening of The Shady Pineapple here in Governors Harbour.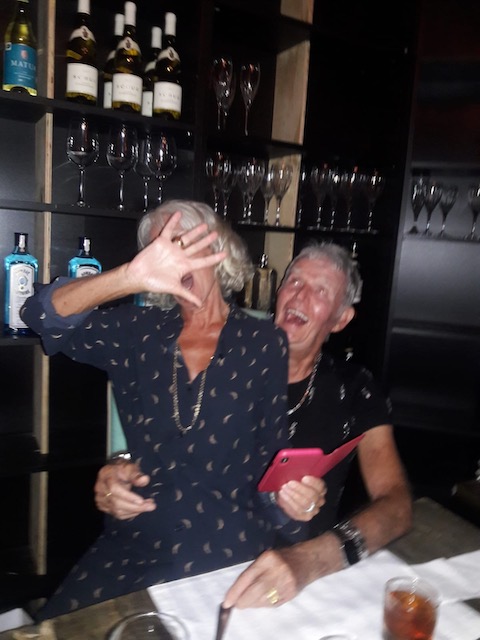 Bob's birthday was on the 29th September but we actually had a little celebratory party the Saturday before. Angelika and Sandy from Bacchus Fine Foods had a wonderful curry party for Bob – the food was phenomenal and there were vast quantities of it as well. The music was terrific and the company was fun – and the best thing was that despite my eating my own bodyweight in food – there was plenty left over to take home and enjoy again on Monday night ….. A great night was had by all…..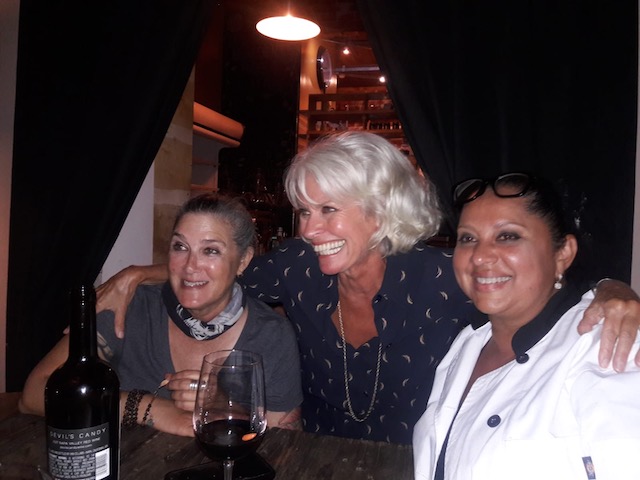 Now on to the brave opening of a new bar with outside deck dining right here in Governors Harbour. It is a section of Rolle's Auto Parts building – right next to the cinema. Laurel Cleare and her daughter Lauryn are running it – the official opening of The Shady Pineapple is Friday October 2nd. There has been a soft opening and we are looking forward to trying it. Lauren's aim is to create a friendly local bar where you can drop in for a drink – I have a feeling that pineapple may feature quite a lot in some of the cocktails – and choose from a selection of healthy light bites.
I have heard very good reports of the conch salad , meat or shrimp skewers and best of all sushi ! I cannot wait to be able to pick that up on a regular basis. Opening times will be from 6pm to start with – but later on they will be open from 7am until around 1pm and then from 6pm until later ….. and seven days a week. This is a brave move at this time – and again local girl Laurel – granddaughter of Arther Rolle – deserves all of our support in this exciting new venture.
Don't you just love the mural outside done by local artist Jereth Albury – he also has painted a long map of Eleuthera on the bar which is a lot of fun.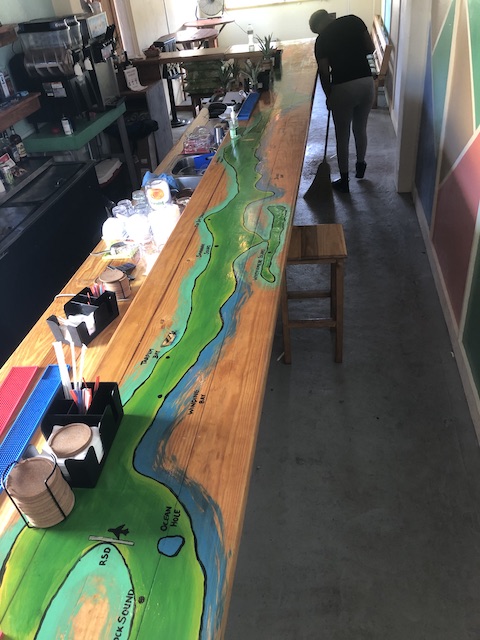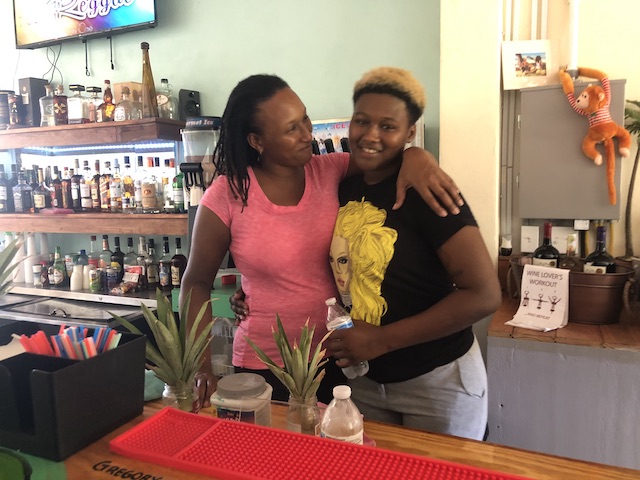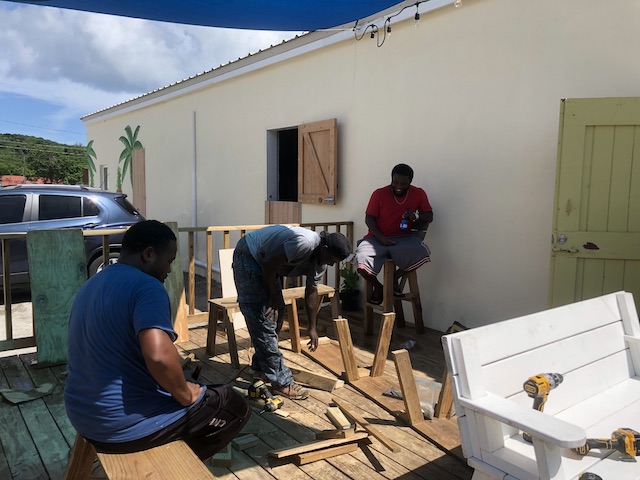 Lastly I want to thank all of you who have risen to the occasion and donated either to Project Text and Tablet or the Cooper family Go Fund Me account. It has been a very heartening response at a difficult time and everybody concerned is very grateful.
I am copying here the response from Michele Johnson
"Thank you so much for your kind donation towards the Friends of the Library Project Text and Tablet program.
Your contribution at a time when families on our island are faced with great financial struggles allows parents to know their children are equipped for this academic school year. The heartfelt thanks that parents have expressed has been amazing and inspiring. Friends of the Library wish to also say thank you again for your overwhelming support.
We appreciate your commitment to this project as we continue to move forward with our academic outreach for our youth.
We will keep you updated with our progress in the days to come.
Best – Michele Johnson – Friends of the Library"
Here is the link to the Cooper family GoFundMe page if you still wish to donate.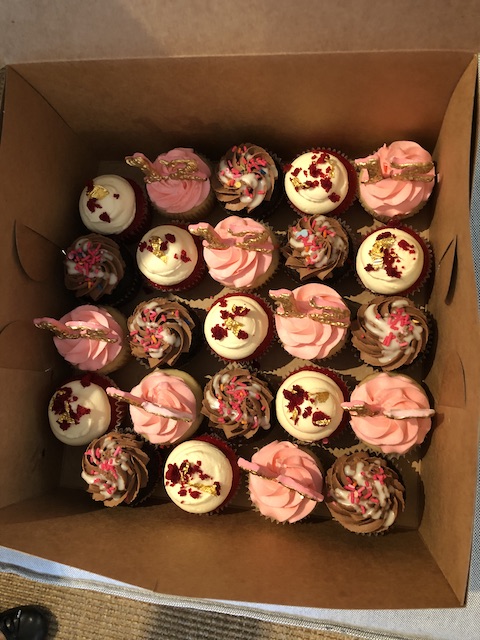 So we are now in October – can you believe it ? Take care and stay safe – and hopefully the practice of being kind to strangers as well as those we love and those we just know is becoming the new normal….