This week we have ongoing changes to quarantine restrictions here in Eleuthera. Come November 1st visitors will no longer be required to quarantine on arrival.
Simply get your Covid-19 negative PCR test within 7 days of travelling, and complete your Bahamas Health Travel Visa at travel.gov.bs (click on the International Tab) where the required test must be uploaded. (All children 10 and younger are exempt from PCR test) On your arrival to ELH (North Eleuthera Airport), you will receive a Rapid COVID-19 antigen test – however, if you book with American (MIA-ELH), one will be administered before boarding in Miami.
If you are staying 6 or more days a second quick and easy, antigen test will be administered to ensure our guests stay Covid-free! (All visitors departing on Day Five, or before, will not be required to obtain this test.)
So it seems that this may make a difference to visitors being able visit the island – let's keep everything crossed that the situation does not change again.
In Nassau and Abaco they are having a total lockdown over this coming holiday weekend – figures of people testing positive for Covid19 have continued to rise at a pretty alarming rate – hence the lockdown. Economically the islands of the Bahamas are suffering really badly – but it is a delicate balancing act to open up without everyone being at risk.
We all need to continue to be mindful and sensible – balancing out not living in total fear but being aware of measures that need to be taken – it is tough but we have to soldier on with it. This is when finding the everyday joys in life are most needed. One of the things I have enjoyed is looking back at some of the trips we have taken over the years – so here are some pictures from a trip we took 10 years ago to the West Coast of the US ….

So what have you been reading and watching that take you to another place in your head ? Did I tell you about a great documentary we watched a little while ago – called The Show Must Go On ? It is about the rock band Queen and singer Adam Lambert – we both loved it. It is an uplifting story which is why I recommend it – find it on Netflix – where else eh ?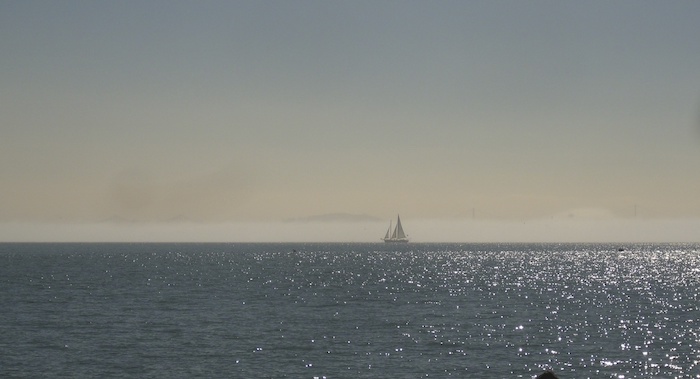 The other evening we went to dinner with Dan and Larry down on Cupid's Cay – see the picture at the top of the blog . There were a few of us and we all thoroughly enjoyed some of Dan's spectacular pizzas. Shrimp and pesto, blue cheese and broccoli, one with Italian sausage and one with arugula and mushroom. Absolutely the tastiest pizzas around. Evenings like this make you appreciate friends and being able to meet up in small groups is a rare treat to be relished.
Finally – happy to report that the GoFundMe count is just over $20,000 for the Cooper family – still a long way to go but heading in the right direction.