So yes – it has to be talked about – coronavirus and Eleuthera ….. Please note carefully that I say 'coronavirus AND Eleuthera – not in Eleuthera' At the moment there are no cases here – but at the weekend the first case was confirmed in Nassau. The Government has been quick to respond. The schools were closed down from Monday this week until the middle of April – and of course that may change…..
Downtown Nassau is like a ghost town – all the stores are closed – no cruise ships docking and Atlantis is closed as well.
But back to Eleuthera – measures are being taken everywhere to try and ensure that the virus has the lowest chance of appearing here – but who can say. Of course we have had numerous cancellations – not really because people are afraid of catching it here – but the 2 main concerns are traveling through the international airports and borders being closed. Of course this has huge financial implications for everyone here with lost revenue – but that is world wide so we are all in the same boat.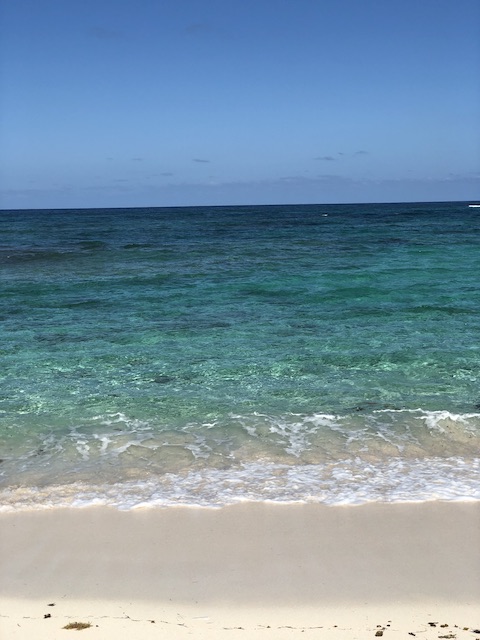 So now the important thing is to find a balance between being sensible and taking appropriate measures and not either ignoring the situation or panicking unnecessarily……..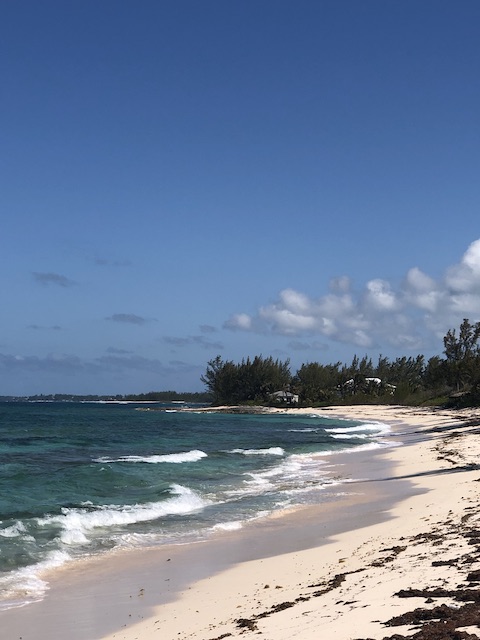 Of course there are not many other places in the world that are better for waiting out this horrible situation – lockdown here would be a darn sight nicer here than pretty much anywhere ……..
So how to use the time – meditation, reflection on our blessings, reading, cooking healthy nutritious food, keeping in touch both near and far with friends and family – thank heavens for FaceTime and WhatsApp , enjoying walks on the beach , cleaning out those cupboards and drawers that you have been meaning to tackle , and sometimes just doing nothing – right ?
I am trying to get some jobs done in the houses that are empty while we can. Painting, cleaning windows , removing and washing screens – now what was it I was saying about sometimes just doing nothing ?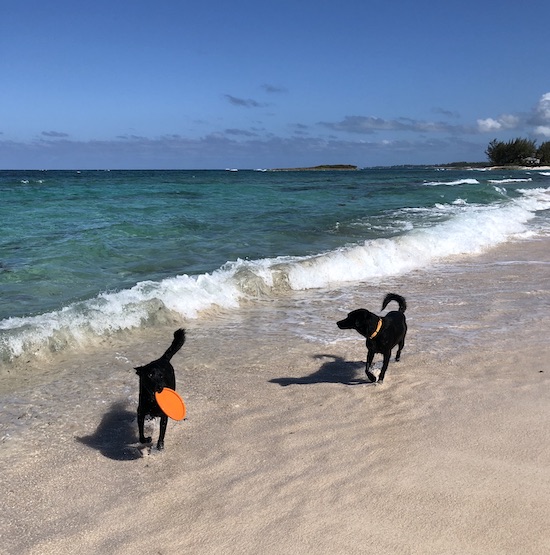 Anyway dear readers – I hope that you all stay safe and healthy – do not panic and do not ignore what is going on. Eat well, read lots – not about the C word though , have a glass of your favorite tipple and enjoy a few pictures of life in Eleuthera……. Be kind to those you know as well as those that you don't – fear can bring out the worst in many people and you can try to help these people by showing them love and kindness….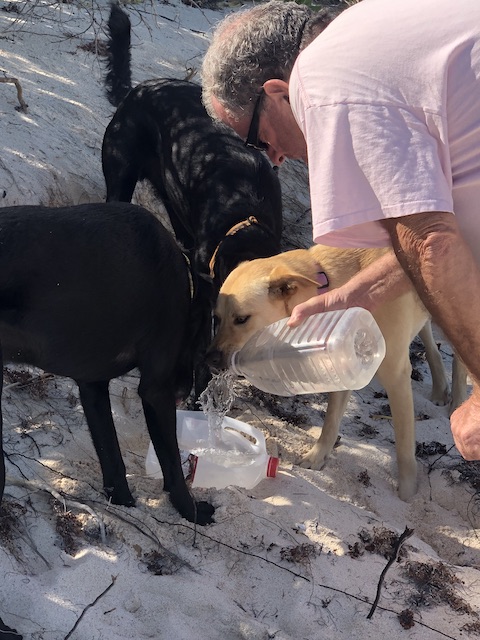 Just take a look at what Bob found in the car park behind our office – day one there were 4 , day two there were 6 eggs …… Early Easter eggs……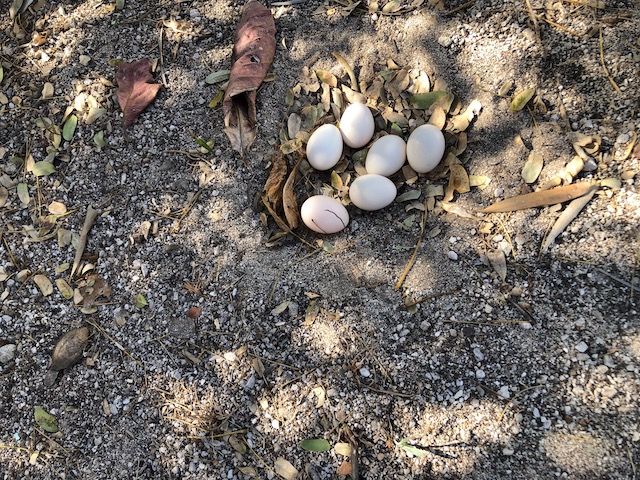 Social distancing Eleuthera style….. Yes I know it's not 6 feet but this is Eleuthera …….