Well – this week we have a guest writer for the blog right here in Eleuthera ! Very lucky and very flattering for me – but totally unsolicited I assure you.
We had our dear friends Clemens and Nancy round for supper the other evening and I received this from him the next day !!!!
" For many years I was convinced that I made the best fish pie ever. Maybe the haze of the 80's had distorted my taste, mind and ego. But, with the local Wye salmon poached in the dead of night and Welsh Cod from Aberdovey, I certainly had the freshest and best ingredients and just a little 'culinary savior faire'. Then one day I stumbled into Odins Restaurant, Marylebone, London. To this day I still have a lingering taste of that memorable lunch. The fish pie blew my mind. With my ego deflated, a bottle of well chilled Domaine Francois Raveneau, Chablis 1er Cru, 1982, helped me sinking into a deep, defeated depression. The owner of Odins, Peter Langan, obviously picked up on my distress and enquired why I looked so out of order. I explained that I had lived under the belief that my fish pie had no equals. Clearly he felt for me and invited me back for lunch the following week just to see if the Odins fish pie wasn't just a 'one off'. It wasn't. It was better.
As I walked into Colman Towers last night for dinner with Nancy, there was a special aroma that knocked my senses. Often I suffer from Anosmia but not just then. Rudge, the Colman's hound, was sitting still. Salivating. Waiting patiently. Something was up. It wasn't a fishy aroma by any means. It was a delectably delicious aroma. It was Kathy's Fish Pie. It was absolutely, totally, unreservedly the best. The taste will linger. I doubt that there will be a challenger. Undoubtedly the best fish pie….ever. As we retreated to the door to make our leave, Rudge, having had a taste of the pie and now satiated, gave me a wink and a bark. One lucky dog. One great cook is Kathy…… "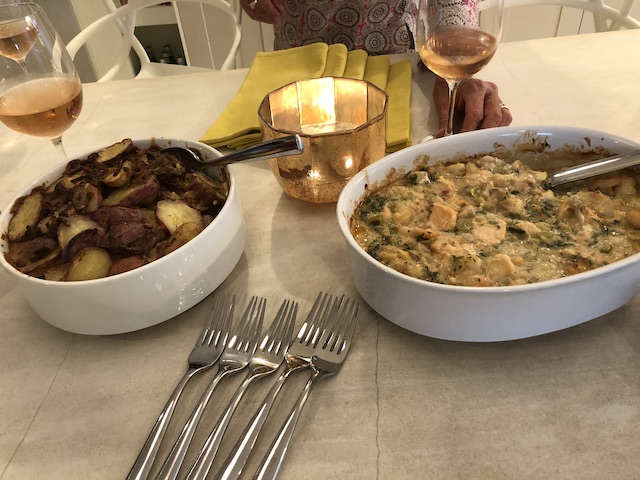 Well how great is that – do you think it because they want to be invited back for fish pie again ? – who cares – I am a sucker for flattery !!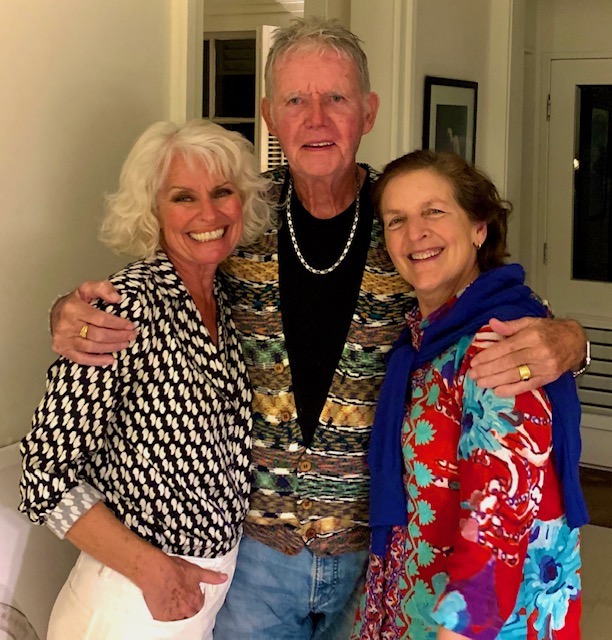 Ok so now news of the date for the fundraiser for HACE – the ambulance that does such an amazing job here in Central Eleuthera. It is on Monday 23rd march at La Bougainvillea. Doors open at 6pm – donation is $30 at the door. Or much more ideally if you feel like it. The entertainment is by The Eleuthera All Stars Rhythm and Blues Band – dancing by the pool. Of course food and drinks are available to purchase a La Bougainvillea – please do not moan that these are not provided – this is one of the most important causes on the island- just ask anyone who has ever needed their services – so every cent of your donation will go the HACE….. See you there !