Great news this week from Da Perk – right here in Governors Harbour ! This is under new management now – Horatio Smith – who I have mentioned on the blog here before – newly moved here from Nassau has taken over and we can expect great things I know…..
He has assembled a new team and they look good to go ! Plus as of next week they will be serving dinner – guess who will be right at the front of the line….. Wednesday nights – 7pm by reservation only.
Above are some of the new team – I didn't manage to get a picture of Horatio yet – but I will soon ! From left to right – Narilan who has worked with Horatio in Nassau , Aaroniqua and Jerrimia.
Not only has Horatio taken on this lovely spot right in the heart of Governors Harbour – but he is also doing a private catering service as well. I talked to him about his passion for food and where his inspiration comes from. Like all great chefs he is inspired by seasonal produce – watermelons and pineapples are featuring heavily at the moment ….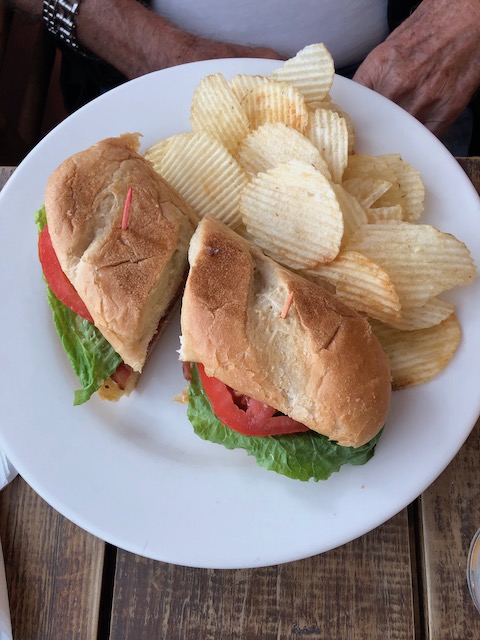 Horatio is a very interesting man – he calls himself an Energy Chef and picks up on the energy of his clients as well as the energy he prepares and cooks into the food he serves – as he says on his Instagram page – Giving love and light one plate at a time ….. Contact him at 242 804 2525 or at Da Perk on 242 332 2620. You can follow him on Instagram – @horatioalexandercaters.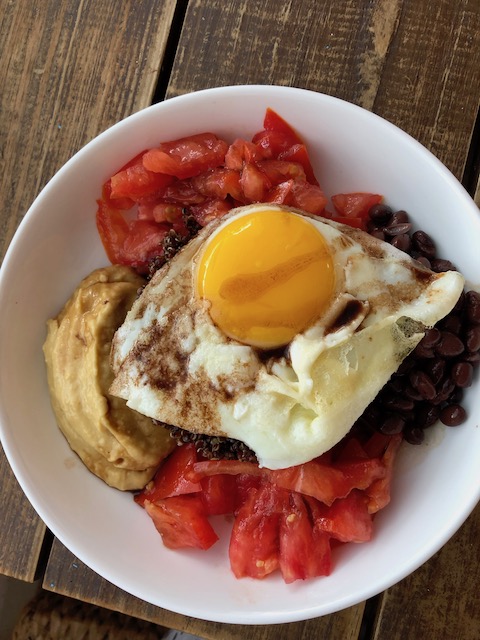 The weather has really heated up – summer is here already ! School is out and the summer camps are about to start….. I am hoping to write next week about a summer camp held at Haynes Library that sounds very exciting – it is going to be run by volunteer students from the US – watch this space …..
As always we had the pizza party at Tippy's last week for the Exceptional Learners. It is staggering the amount of pizza that they manage to eat – along with drinks and ice cream to follow. Both of the permanent teachers are having babies in August – so we are not sure what will happen with the school as yet – maybe supply teachers will come in – just waiting to find out….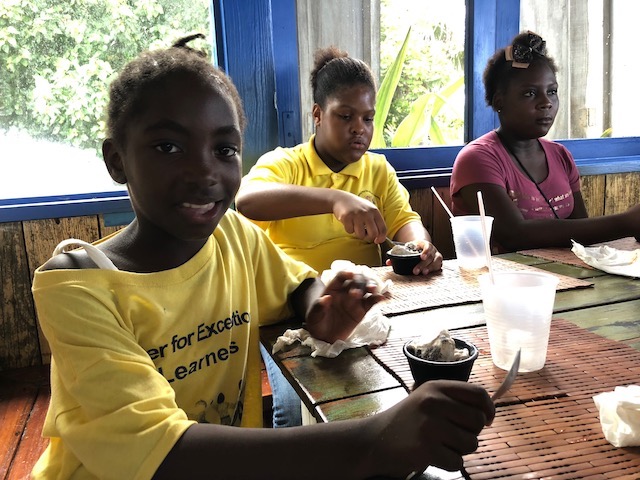 Finally – in an effort to continue embracing new technology – I have just started using an app on my phone called Photomyne. It is a scanning device for getting all those old actual photographs into my online photos. Not totally au fait with it yet but I have managed to get some early pictures of when Bob and I were first together – have a look at these !!
This first one must be from around 30 years ago – that is Bob's son Cassius with us !