The Prime Minister announced at the weekend that all commercial flights from the US were to be stopped from bringing passengers into the Bahamas. This is because the number of cases has risen again in New Providence, Grand Bahama and Cat Island. We have stayed free from any cases in Eleuthera – but obviously the threat is growing.
Fortunately for us in Eleuthera there are still some airlines that can fly in – including Aztec Airways – click on the link to see their schedules. So the smaller charter companies are exempt from the restriction and you can still make that trip if you want to. They fly out of Fort Lauderdale Executive airport and straight in to Governors Harbour- that is a joy in itself ……
Trying to balance the recovery of the economy right now with the safety of the health of the population is a delicate balancing act – and of course it can feel frustrating – but the future economy is also important so these measures will remain in place as long as they need to.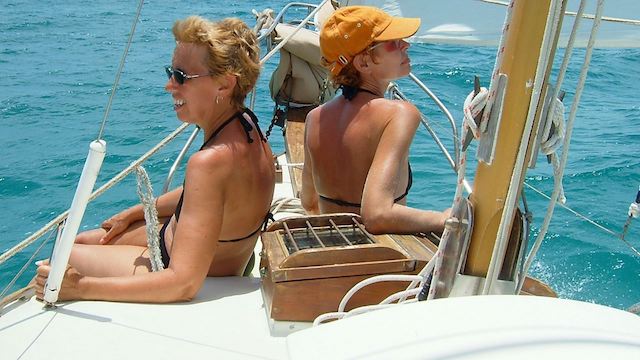 Usually at this time of the year I am getting excited looking forward to the arrival of my sister Jane – but sadly not this year. British Airways have no flights into the Bahamas at the moment – so for the first time in 16 years she won't be here. Tough for us all and of course my Mum – Mary – is very disappointed not to be having her around. Thank goodness for FaceTime is all I can say – but not the same a good hug ……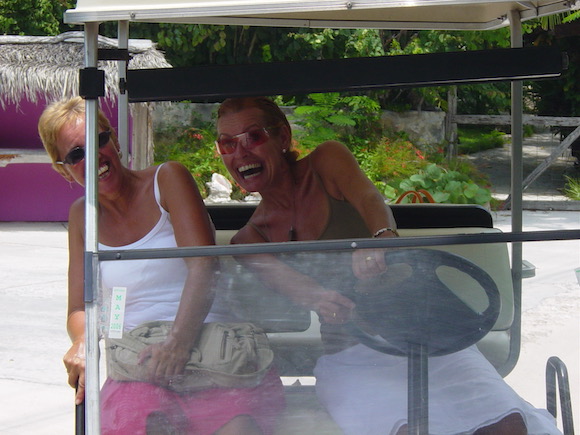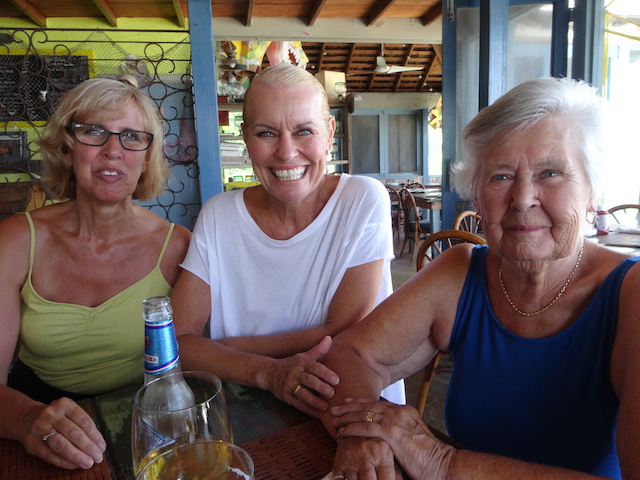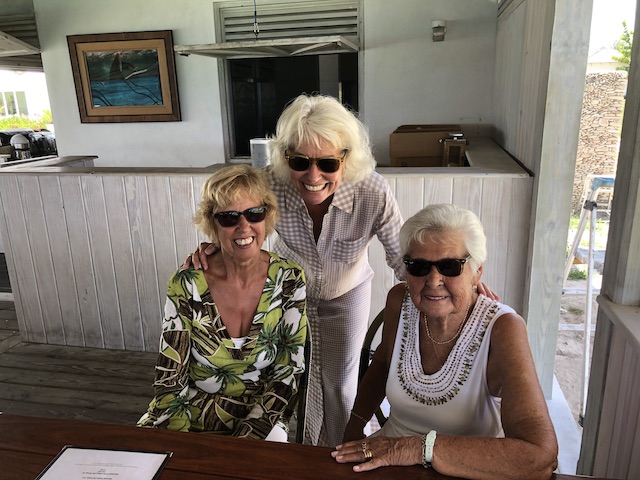 OK so now time for some food related pictures and comments – haven't really had any for a while – right ?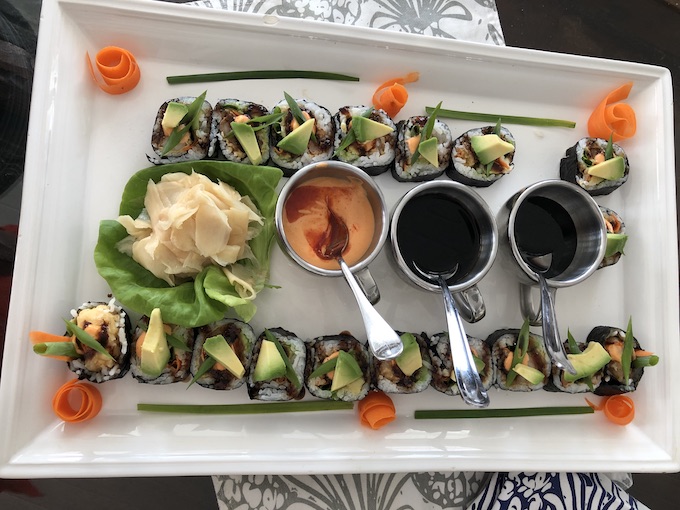 We went to have dinner with our good friends Mike and Claudia Taglich last week – and they had Pascal cook a meal. Due to a missed message we arrived early and proceeded to demolish a plate of fabulous sushi that was supposed to be for all the guests. You know that point when you think – well we can't leave that last bit – better just clear the whole lot ? – no – well I do !! By the way it was 4 of us – not me on my own ….. Then we were served a really tasty seafood pasta – of course I ate too much and then followed it with that chocolatey pudding that is melting in the middle – so for someone who doesn't really do desert it went down very well….
Friday we took Mary to Bacchus Fine Foods for lunch – and we all had scrumptious eggs whatsit – like benedict but with smoked salmon on a bed of spinach and no bread underneath. The hollandaise sauce was perfect – I need to learn how to poach eggs like that and whip up a hollandaise sauce.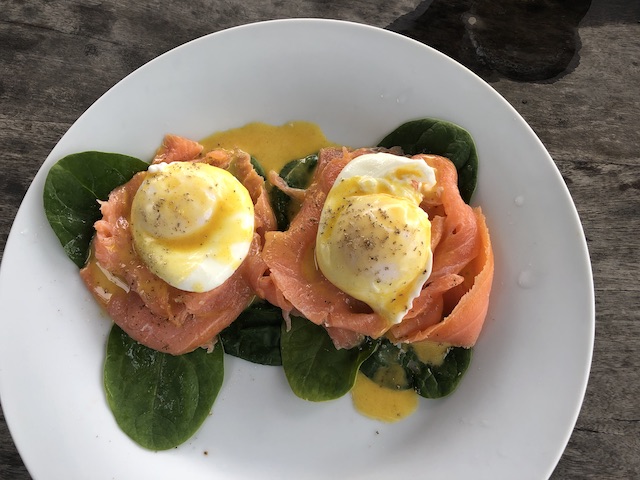 On Sunday we went to La Bougainvillea for lunch with Mum – and they do a sushi special every Sunday. The problem is that the young sushi chef – Joe Butterfield – doesn't have it ready to serve until 2pm – well that is too long when you arrive at 12.45 …. But this week he took pity on us and served us a specially made spicy tuna roll – simply delicious. He is a very enterprising young man – he trained at the Cove under various sushi chefs – and now plans on having a sushi van where he can go to different places – such a great idea. Find him on Instagram @young_sushi_machine Something else to look forward to ….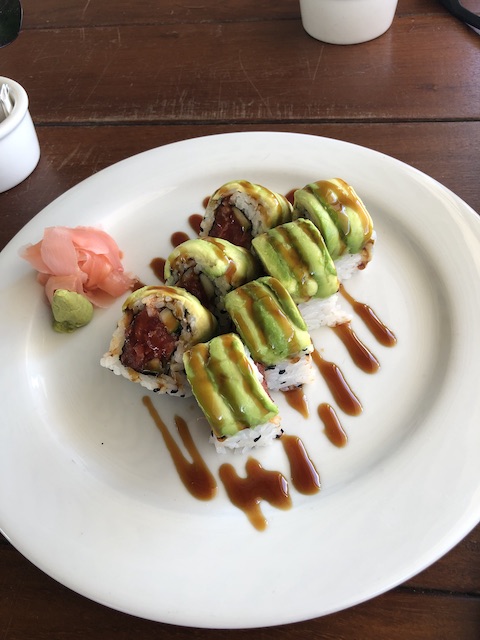 After the sushi appetizer Bob and I both had their teriyaki salmon – also highly recommended.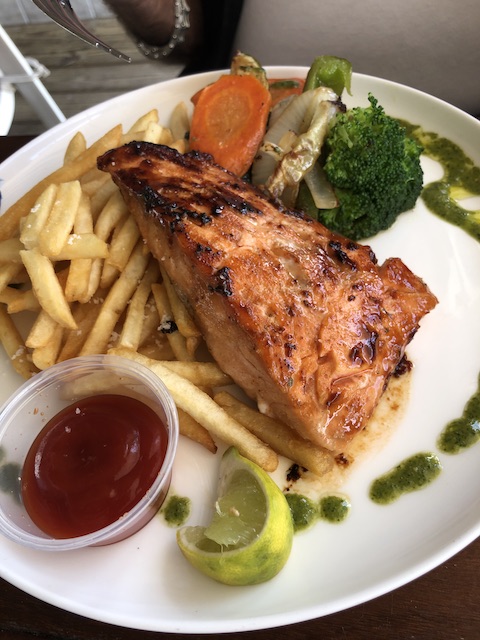 Check out this video on Youtube to see Angelika Bacchus's son Yanni playing with Lenny Kravitz – we are all so proud of him – Yanni I mean – well Lenny and Craig as well !!
So that's all for this week – keep on keeping on and stay safe. Most importantly – be kind to each other and to strangers too – these continue to be stressful times and we never know what other people are dealing with….