Like many people all around the world – nothing much is happening here in Eleuthera right now. Coming up next weekend is the spaying and neutering clinic in Hatchet Bay but apart from that all is pretty quiet. We enjoyed lunch on Sunday at Tippy's – see the picture at the top – and it was plenty busy I'm happy to say. We didn't go to the opening night but I hear it was extremely busy both Friday and Saturday night. Lovely to see it being so well supported – quite a few people came over specially from Nassau for the re-opening.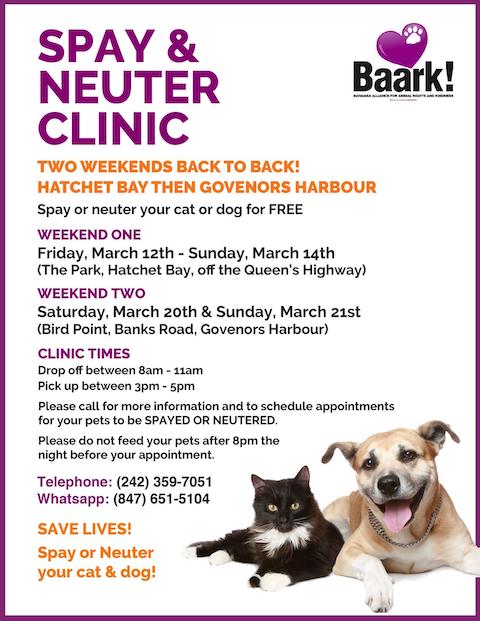 When I was trying to think of what I would write about this week I started looking back through what is for me the closest thing to a diary – my photo library on my laptop. I have photos from 2003 onwards – so a pretty good record of the last 18 years – before that – all a blur !!!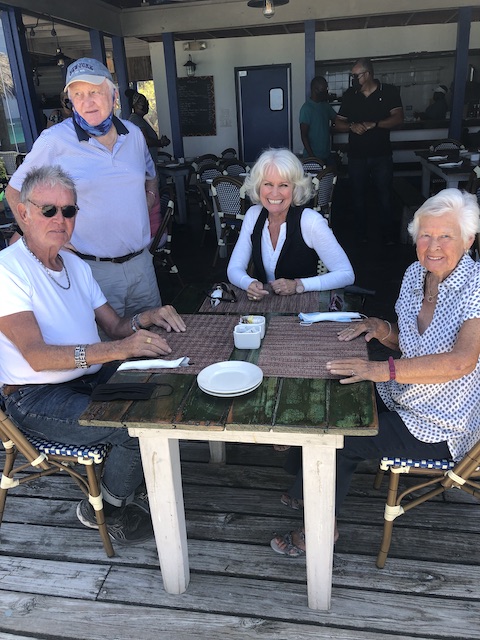 It is a great photographic resource of what we have been up to over the years and of course since I started writing the blog in May 2014 I have taken a lot more photos of everyday things as well as trips and all that malarkey. It is a surprise to find out what we were doing sometimes – the years get mixed up and the realization of what happened when can be quite a revelation.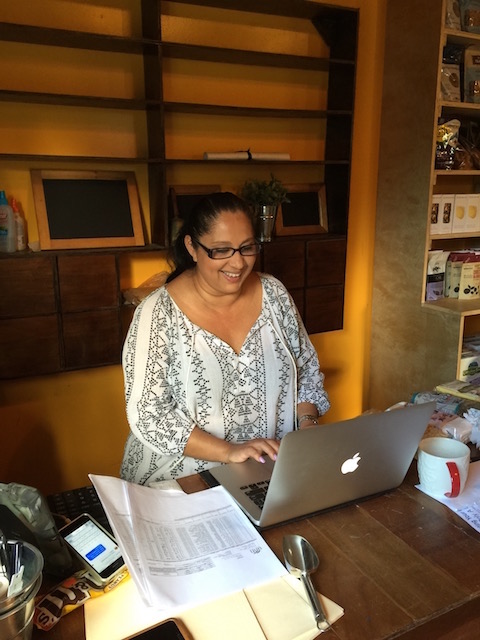 So I started checking out each year at around this time of year and was surprised to find out that Bacchus Fine Foods has been open 5 years now. They actually opened the last week of February in 2016 but that's pretty close right ?
We have enjoyed so many lovely meals over there as well as buying a lot of groceries and produce from their shelves and are absolutely delighted that they have survived the tough times that the Covid pandemic has brought. Click right here to re-read that original blog post – and do please note that opening times have now changed ! Wishing them continued success in keeping us all happy with the range of goods and services that they supply …..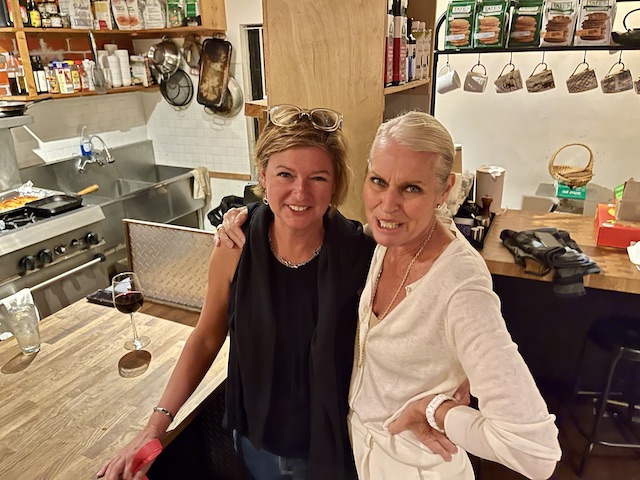 This week we enjoyed a really great supper with friends Liesl and Grenville at BFF – delicious sushi supplied by Joey and then teriyaki salmon with black rice. Their private dining room in the back is a great intimate setting to enjoy a private dinner party – highly recommended. Call Angelika on 242 470 9019 to arrange your own gathering.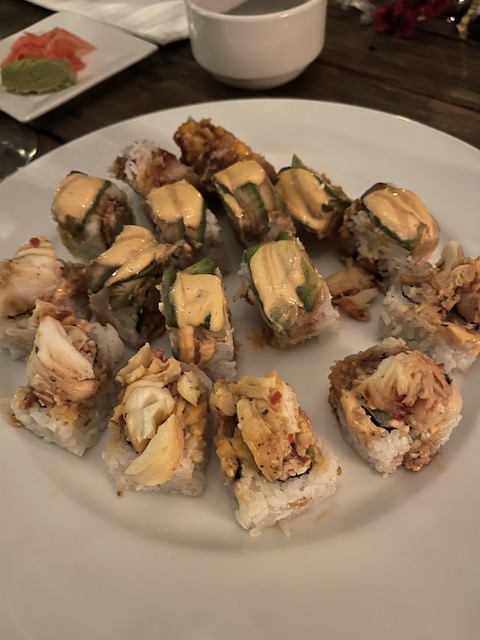 What else has happened around this time over the years ? – well in 2013 we finished Tops House and the first renters came in April – yes that was you you Krista and Anthony Santanello ! Of course now we have sold Tops but I have the guest books from 3 of the houses – Tops, Sweetcorn and Yellow House and it is a joy to read the comments over the years.
In 2014 my dear friend Jane – who lives part of the year in Dubai – visited us here. Now if you had asked me I would have guessed it was around 5 years ago – but not 7 years ago ….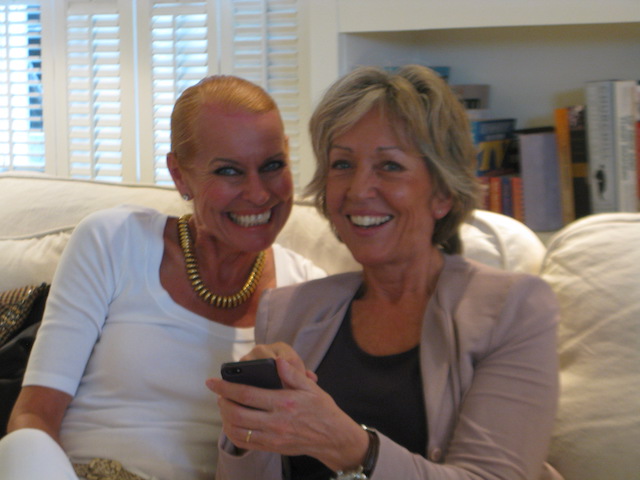 Also in 2016 at this time I had root canal work in Fort Lauderdale – now how many people would have a photographic record of that – the things I do for you dear readers – or maybe It really is as I joke about – everything is copy !!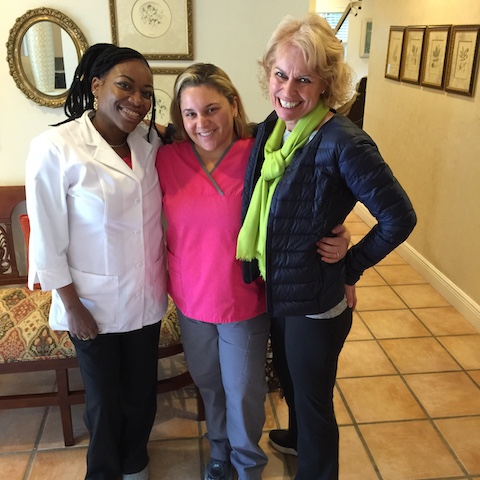 In 2017 my big sister Anne and her husband Bob were still here – they came out for Mary's 90th birthday and it was lovely to have them here for a few weeks to really catch up and just relax in each other's company.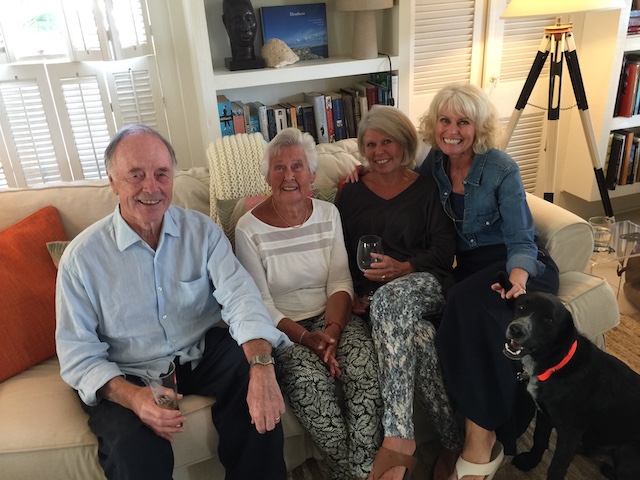 And this time last year we were taking our last trip to Fort Lauderdale – never imagining it that a we would be on island for the next 12 months – and counting. This photographic diary has been a source of delight – it is fun to look back over the pictures and remember the trips away as well as what was going on here.
I am content to be here and enjoy everything our life here has to offer – we both thank our lucky stars for the life we live but that is not to say that we are not looking forward to one day traveling the world again.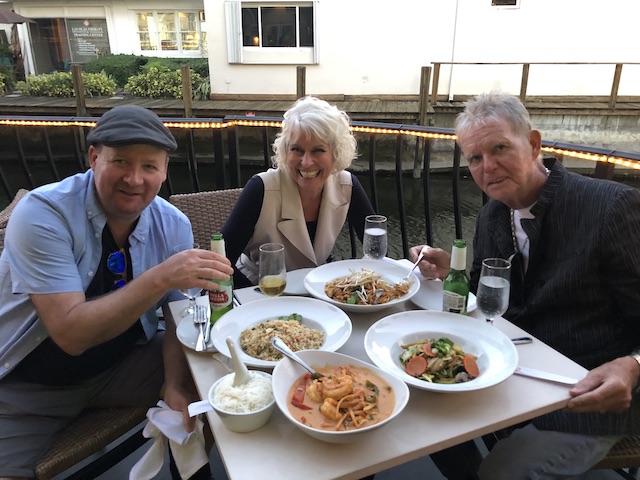 To those of you who do keep a written diary – I commend you – and hope that looking back over what you have written brings the same sense of joy as I have found looking back over the photo library I have. And a huge thank you to Apple for organizing the memories automatically – otherwise it would just be a big jumble !!!
So keep on keeping on as we are doing here and I hope you find contentment in your day to day lives……