So news this week of good deeds in Eleuthera and a little more opening up – namely Sweet and Savory our favorite food truck ! I saw David Barlyn the other day who told me that at Tippy's they now have cooked and delivered just over 2,500 meals in central Eleuthera since the start of lockdown in late March. A brilliant initiative done with no fanfare – so here is another fanfare played very loudly on their behalf …..
Another lovely good deed I spotted this week was done by someone staying in one of our houses here at Governors Estate – Carlien likes to run along Banks Road for her exercise and she had spotted a horrible dumping of garbage at the north end of French Leave Beach. So the other day while exercising Rudge and myself we came across her armed with sturdy gloves and garbage bags cleaning up the area. She did a fabulous job – leaving only the coconuts which will biodegrade naturally over time….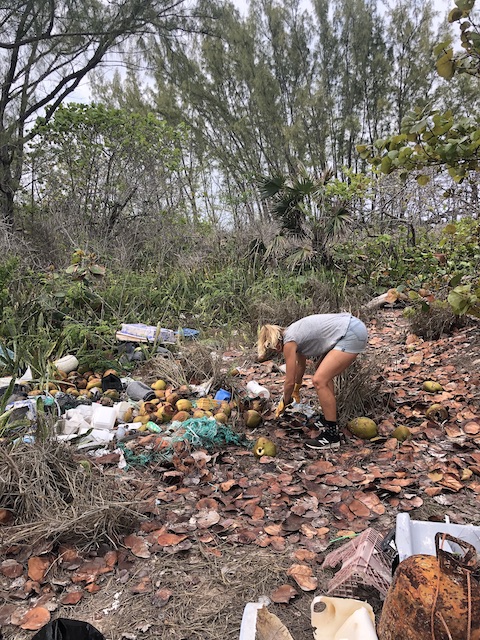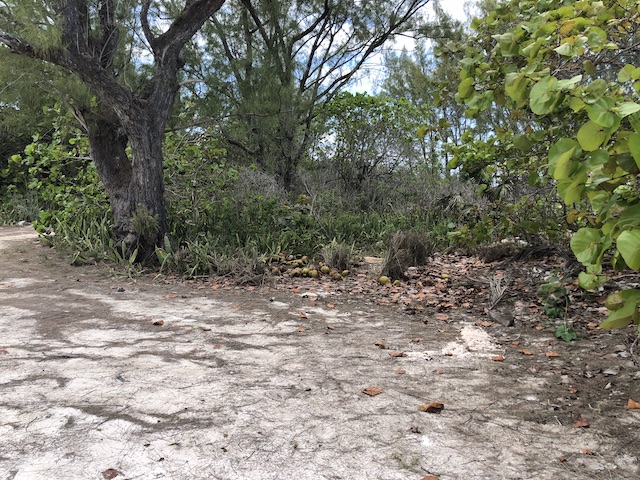 Here in Eleuthera it is no good waiting for the council to be able to do jobs such as this- there just is not enough money in their budgets – so when people take control of a job that badly needs doing we need to let others know – so a very loud fanfare for the lovely Carlien ! Thank you for the work and thank you for caring. And for all the thoughtless people who throw their bottles and cans and food trash out of their cars – please stop it !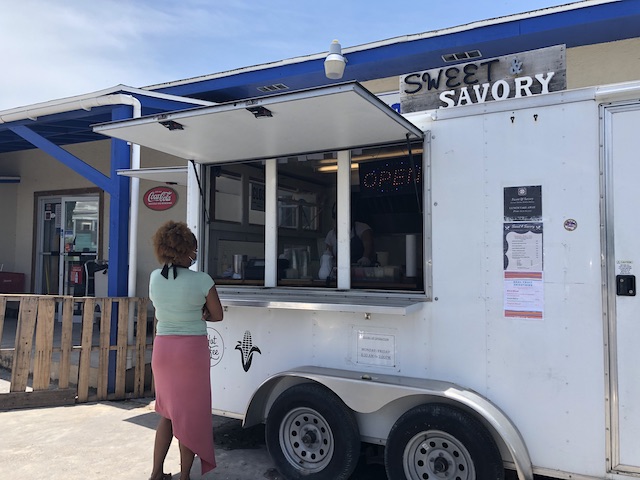 Really great news is that Sweet and Savory – our favorite food truck – is open again for lunches….. Bob and I shared a shrimp wrap the other day and it was delicious. Also open for takeout now is Da Perk. Horatio did us the best hummus with tomatoes and basil and truffle oil plus pita drizzled with truffle oil – divine !! All of these of course are pre-order and pickup only – but it is a great start……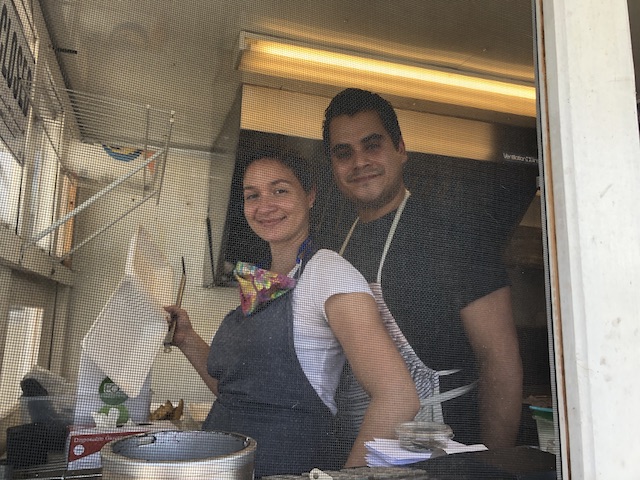 So on we go – patiently behaving ourselves and looking forward to each day as we hopefully move closer to more opening up…..