Great news that takeouts are available from more places in Eleuthera – yippee ! Buccaneer are doing them, so is Bacchus Fine Foods – delicious pizzas ready to scarf down in your car or at home !! Seriously – it is great news that these businesses are tentatively open to feed us – even if there is no dining in yet. We continue to be on weekend lockdown with curfew from 9pm – 5am every night during the week. This is a bank holiday weekend in the Bahamas – Monday is Whit Monday holiday – so we need to check if the lockdown continues on Monday as well…. and it sounds like it will be …… plus Friday 5th is a another holiday as well – so another day confined to barracks ! Yikes …….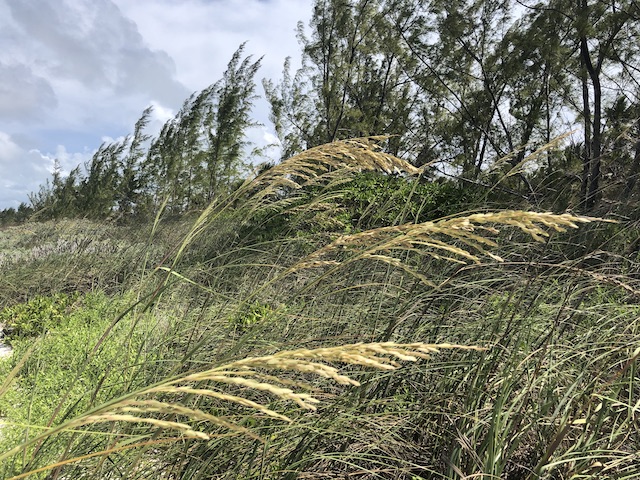 The poinciana trees are coming in to bloom – although at the moment they look pretty poor and half hearted ! Let's see if they develop into the glorious show of orange blooms that we love to see….. Even they are finding it hard to keep their spirits up !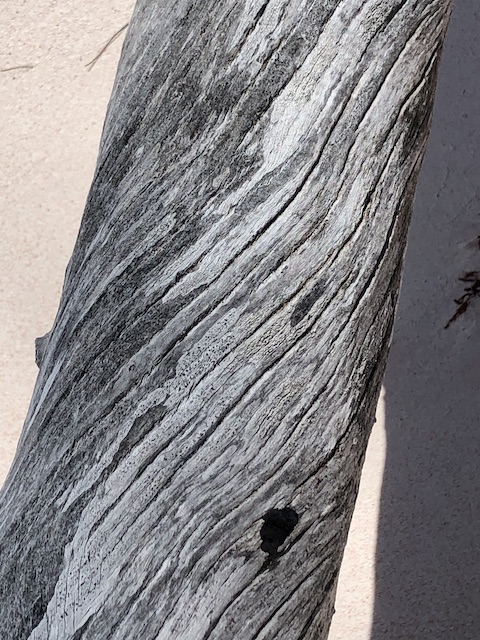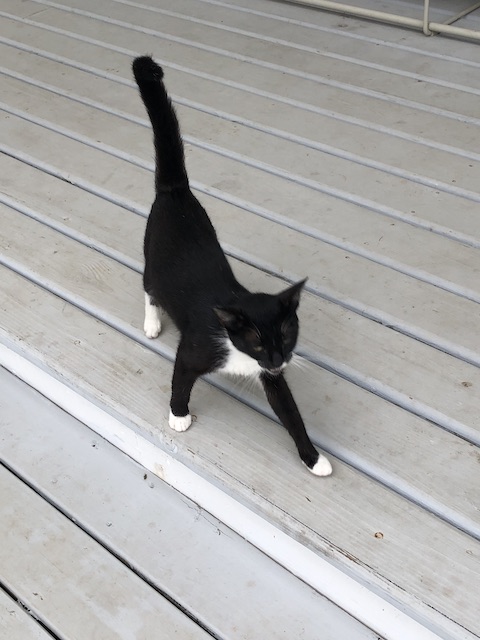 Now for a cheering story ! This picture is of Rooster – a young cat who hangs around Yellow House. We were not able to get hold of her and have her spayed – she used to come and go. Long story short she got taken advantage of by some horrible horny tomcat and lo and behold was carrying kittens. She had them probably about 6 weeks ago and she turned up back at Yellow House where she was lovingly taken care of by the Nussbaumer family who were staying there. Only one of the 3 kittens survived and they were frantically trying to find a home for Hans Solo – the kitten ! – before they left on Monday morning. They asked the family who are staying in Tops to foster her until she was able to survive on her own. A guardian angel – you know how much I love them !- stepped into the picture and they heard that very day of a local family who were looking for a kitten. So the kitten who now goes by the name of Magic Solo is happily being fussed over and cared for by 2 lovely children and the rest of the family…..
These days we need a happy ending more than ever and we had one here …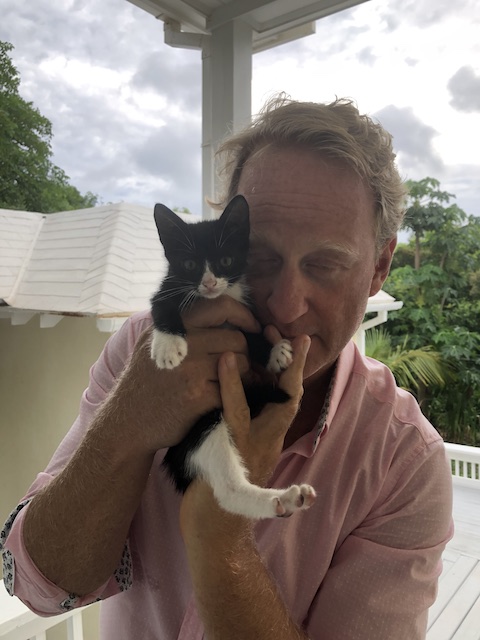 Rooster was named by one of our guests at Yellow House because he was missing the roosters that always used to hang out at Governors Estate. They disappeared some time ago – nobody knows how or why – but my goodness we are happy that they did disappear. So the sweet young black and white Rooster is going to be first in line to be spayed the minute the vets are allowed to open up again here….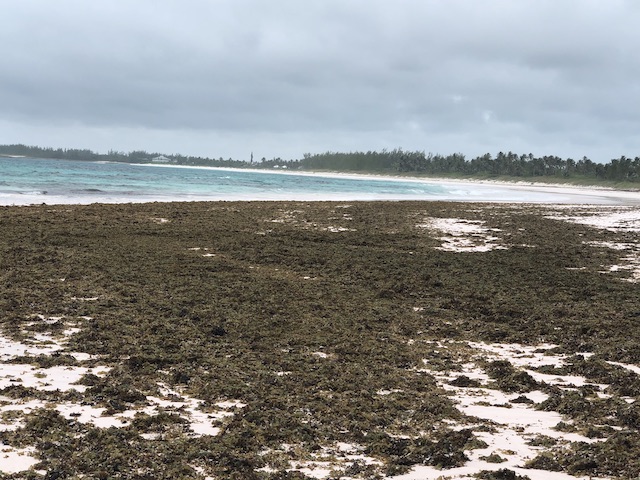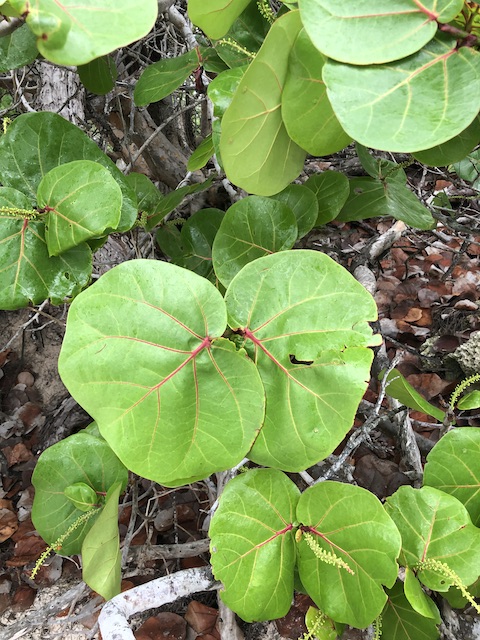 So I love the sea grape trees here – I particularly love their leaves. At least 16 or 17 years ago back in London , I saw some beautiful dried leaves in a store – and bought them to use as a table decoration. In fact I bought a couple of packs. I used some of them and packed the rest up and shipped them out here when we moved. And found that they actually grew here ! Bob has teased me relentlessly about buying them back in London – but how was I to know they would be growing here so abundantly – you just never know what you are going to find in life – right ?