This week I am giving you a progress report on what is happening in Governors Harbour with the Colmans and also a first glimpse of an exciting brand new venture that we all will love I think !
The Modern House is now nearly ready for the first guests – and it will be ready Brian !! I had a lovely time getting the furniture assembled and moved into place. And all the shooshing – that's what I call messing about with the bits and pieces to make a look !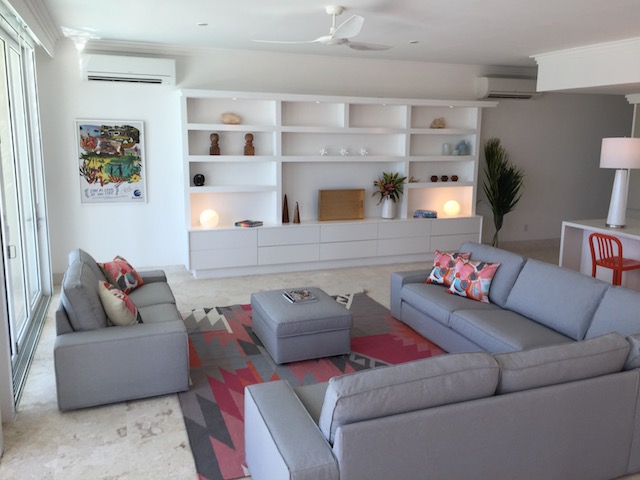 The beds are looking good and the top floor suite is sensational  – all the bedrooms have a terrific view of the harbour – who needs TV with views like this ?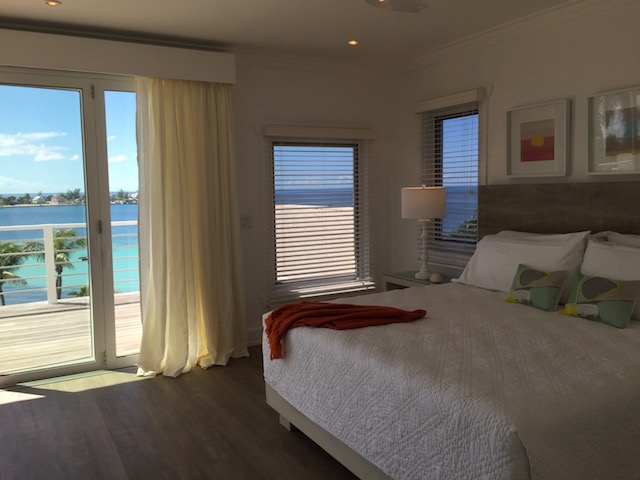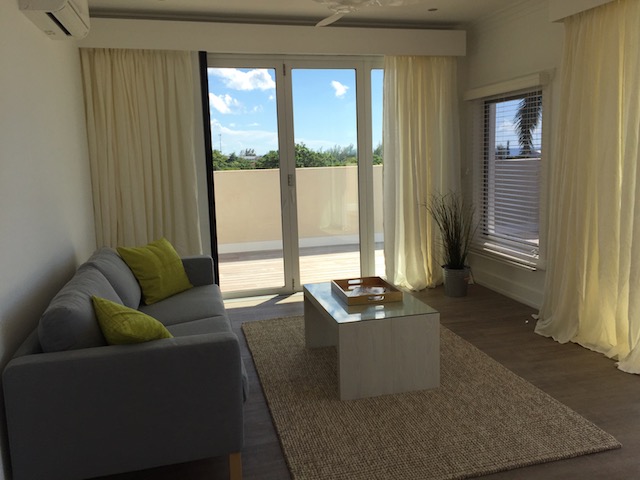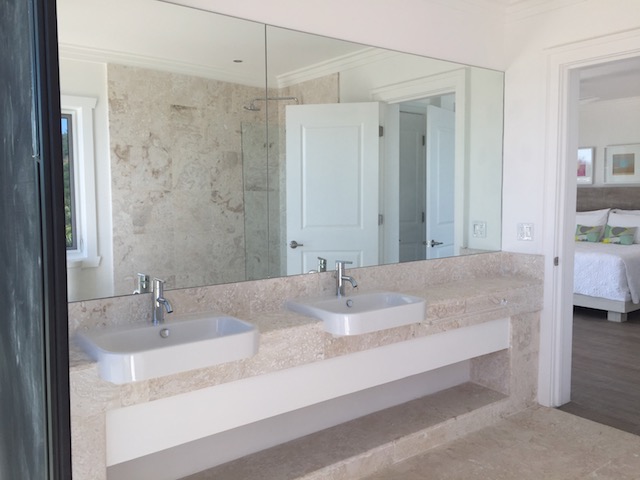 I am thrilled with the kitchen – the island is fabulous – and I am particularly pleased with the mirror either side of the cooktop. This means that if you are either at the sink or the cooktop you get a beautiful reflection of the harbour instead of looking at a blank wall.
I found a pair of big beautiful white glass lamps that look very good on either end of the island – the scale is just perfect for such a long stretch.
Still plenty more to do but the bones are there now……
At Cigatoo things are moving on at a good pace as well. Take a look at this picture of the facade of the 2 bedroom apartments – it is going to look very pretty indeed – my husband is a very talented designer if I say so myself – not that I am biased in any way at all !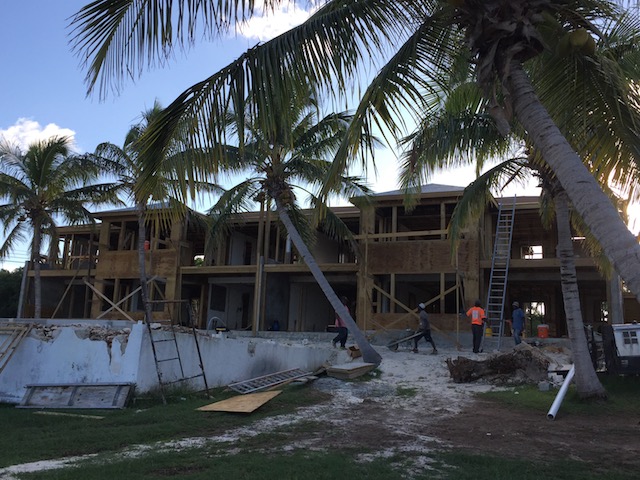 In the midst of being ridiculously busy we took a very welcome evening out dining down on Cupid's Cay with good friends Dan and Larry. Dan is a great cook and always comes up with terrific dishes. Larry has a few choice recipes up his sleeve as well – and on this particular night we were treated to his truly delicious clam chowder. This is a great recipe – no cream or corn in it – it is more of a broth with fantastic clams – courtesy of Frank Fatoric thank you very much ! This was served with Dan's homemade bread – how does anyone really live without eating bread ?? One loaf had olives in it – the other tomato – yummy. Then locally caught turbot served with rice and bok choy salad – absolutely delicious……Spending time with good friends and eating well are the best stress buster I know !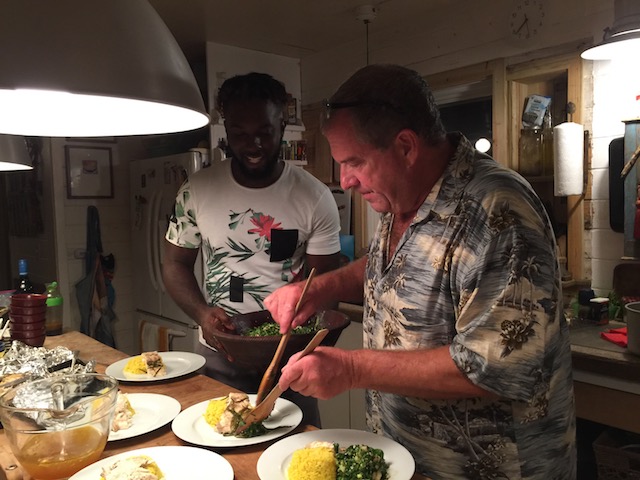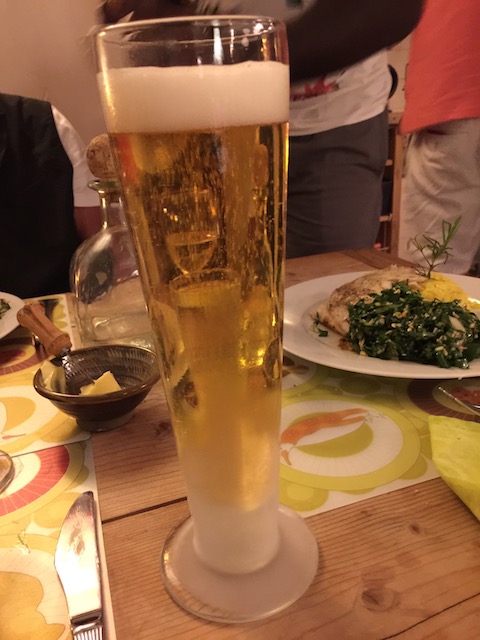 And now news of an exciting new venture that I can hardly wait for ! Stephanie Mariscal – formerly Burrows – and her husband Johnathan are opening a food truck outside Burrows Food Store …. It is too cute for words – and they are going to be serving takeaway breakfasts and lunches. The emphasis will be on tasty healthy food with a touch of Mexican influence. Perfect for picking up a lunch to take to the beach – or the office !!!! More news to come as soon as this is off the ground. We wish them every success – Eleuthera needs this variety and I for one am very excited – good luck to them.