This week I am happy to tell you that things are loosening up a little in Eleuthera now ! Well the liquor stores are open is what I really mean ….
There have been 89 confirmed cases of Covid 19 in the Bahamas – 11 deaths – 26 recovered – so numbers are still pretty low – and they are confined to New Providence, Grand Bahama, Bimini and 1 case on Cat Cay. Because of this the government has decided to relax a few of the restrictions in the unaffected Family Islands. Hence the liquor stores opening …… There is a phased plan which hopefully will be followed – but of course it depends on how well people throughout the Bahamas behave !! For now we are happy to have those liquor stores open – my first purchase surprisingly was San Pelligrino water …….
One of the things I miss the most during lockdown is being with friends for supper – those lovely catch up conversations over a shared meal – laughs and good times – well nothing we can do about it for now so Bob and I have to just do it between ourselves ! Saturday night was a big treat – home cooked fish and chips – this time with a photo – only to be surpassed next time now that I have managed to find some malt vinegar to put on them…..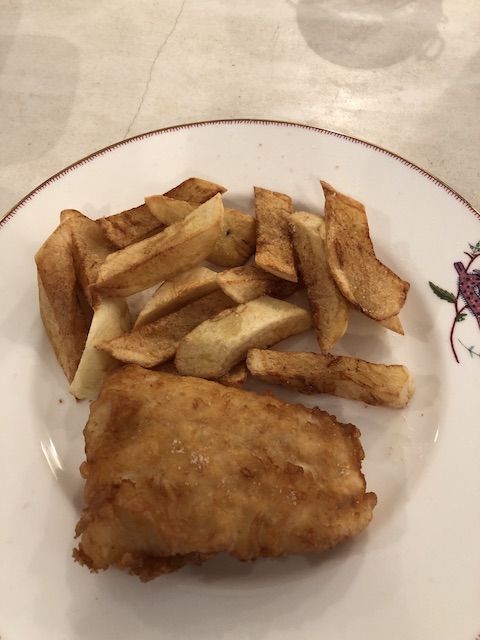 A little progress below on the screened garden room – but the screen making materials didn't arrive on this week's boat – but they should be here next week – getting excited to see a bit more progress…..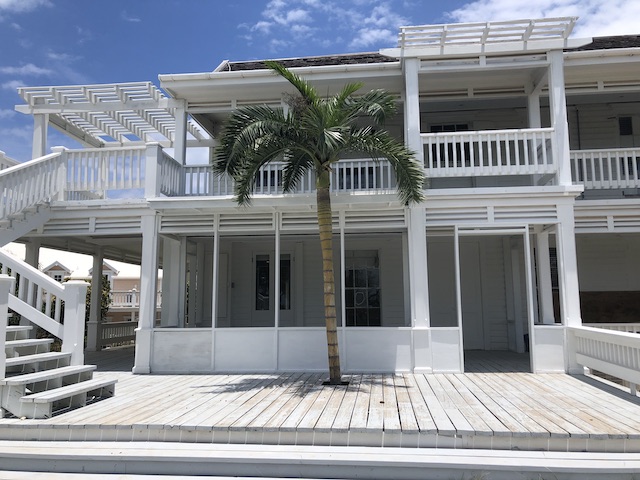 And finally on May 4th it was our grandson Indi's birthday – he was 15 – where did those years go ? So a couple of pictures from his first visit to Eleuthera – and a couple more coming more up to date. I always call Indi the Star Wars baby – it is the only birthday I remember easily – May the fourth be with you – geddit ?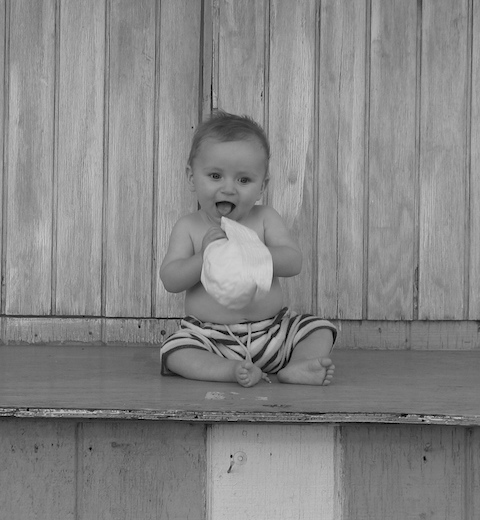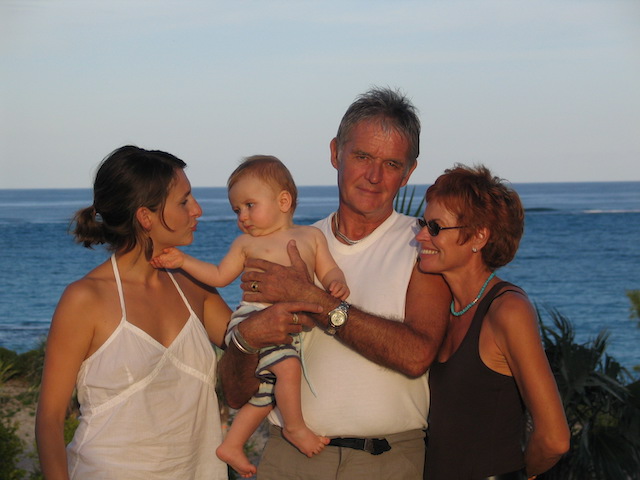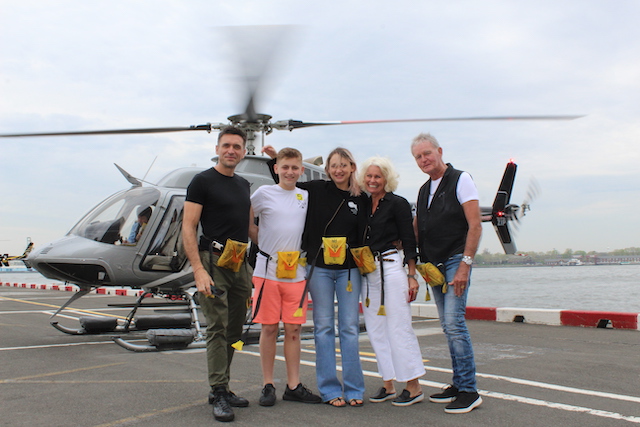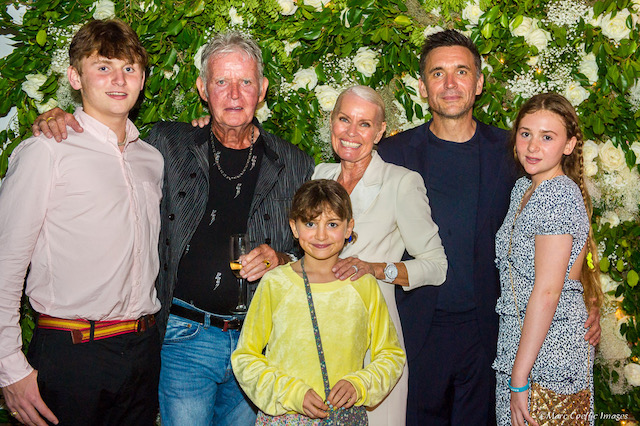 I know these blogs are getting a bit tedious during lockdown – but I will keep them up – just because I don't want to break my own unbroken record of one every week ! Keep smiling and be kind …..