Just a brief blog from Eleuthera this week as we make the final push to move in to Sprawling Towers whilst Tropical Storm Nicole gets in the way .
Yes – we are getting a lot of wind and rain this week from TS Nicole which is hampering our efforts to get moved in. Plus the storm has meant that the Daybreak boat from Nassau has not made here to the island this week – so no fresh supplies. It may make it on Friday but there are no guarantees so we will all have to make do with what we have. Fresh milk and fruit are the things I am running out of – but we certainly will not starve.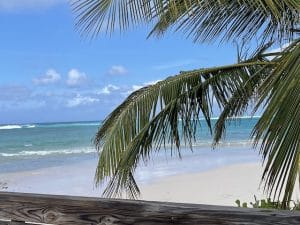 French Leave Beach has incredibly high tides and the sea is way too rough to be able to venture in – but the dogs still enjoy their afternoon playdate and romp around and race in and out of the sea. It is a welcome end to our working day and can be quite reviving. Of course dear Jane leaves on Saturday and she has been an amazing help to us. She is always so helpful and thoughtful and is a true warrior. Thank you so much for coming over and making such a difference ! Words cannot express how grateful we are…..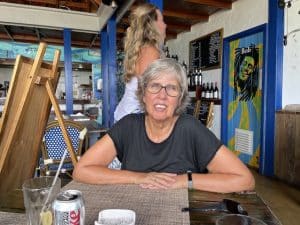 We went to the Buccaneer on Sunday for lunch and spent some time catching up with good friend Julian Carey. He was one of the very first people we met when we first visited Eleuthera in January 2004 ….. It was a great opportunity to have a little leisurely time with him as even if we meet up in the week it is always a rush as we all have too much to do.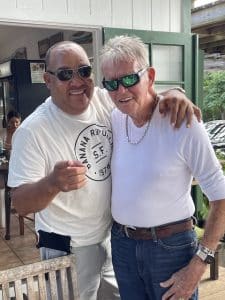 Tippy's is open now so the island is getting back in it's stride. I haven't made it up to the Island Farm yet – but they are open and hopefully it won't be long before I get there.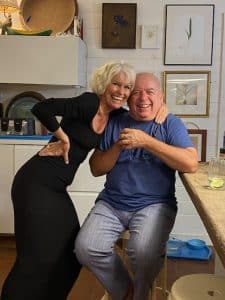 Our very good friends Dan and Larry had us over for an eat and run dinner on Tuesday evening. I am so shattered at the end of these busy moving days that we have been living on omelettes or baked potatoes so I jumped at the offer that Dan made to cook us a healthy nutritious meal. Huge thanks to you both xxx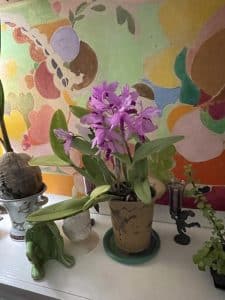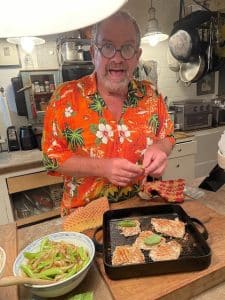 It was a delight to bump into the Church family last weekend. They stayed in one of our rental houses a good few years ago and have been visiting the island most years. They have rented Fond Memories and I saw them while they were on an early morning stroll. Even though we are finished with rental properties now it is still a delight to meet up with people who have rented from us in the past – they really do feel like extended family….
Since beginning to write this on Wednesday morning – it is now Wednesday evening – TS Nicole has passed us by. We had some winds and very stormy seas but that is all thank goodness – and I write this update sitting on a sofa in Sprawling Towers – the bed is made up and I can't wait to fall in to bed ! First night in our new home…..
So that's all for this week – maybe some pictures next week of the new house from the inside …..